Tall Ships dock in Antwerp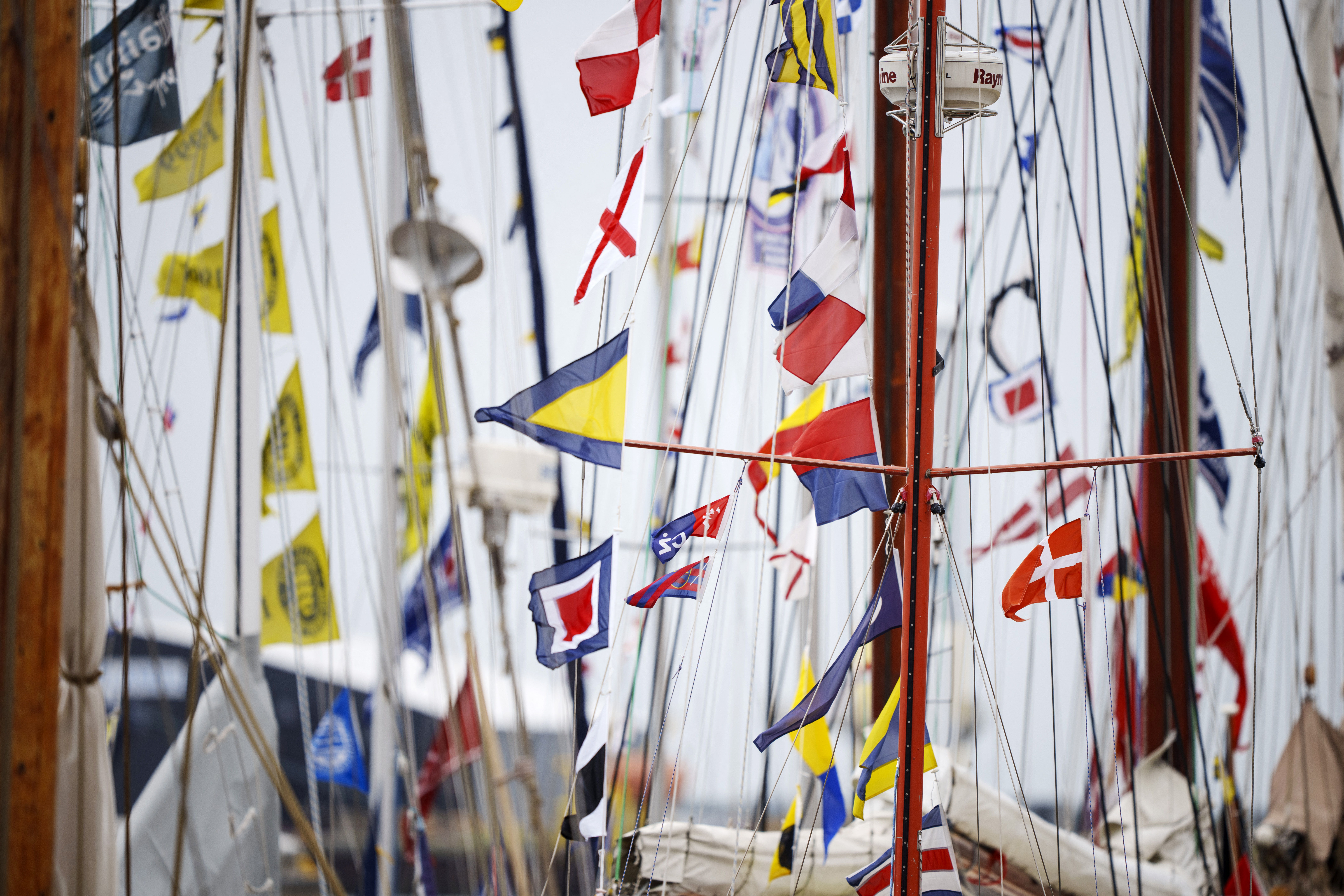 After an absence of six years, Antwerp is once again ready for the Tall Ships Races. Until Monday 25 July, the city expects hundreds of thousands of visitors who will come to admire the largest and most beautiful sailing ships in the world at the Scheldt quays, the Kattendijk dock and the docks around the Museum Aan de Stroom (MAS).
The Tall Ships Races 2022 consist of two races. The first race already started on 7 July in Esbjerg, Denmark, with Harlingen (the Netherlands) as arrival point. From there, the ships sailed to Antwerp in recent days, arriving there on 22 July. All ships will be moored at the Scheldt quays, the Kattendijk dock and the docks around the MAS until Monday 25 July. On 25 July, the second race will start, taking the whole fleet to Aalborg in Denmark.
Class A and B ships
Until then, the city of Antwerp is expecting hundreds of thousands of visitors, who will be coming to take a look on board the class A and B ships, which is possible this weekend from 10 to 18 o'clock. On Monday, the Tall Ships will prepare for their departure and it will not be possible to visit the ships.
For those who prefer to admire the ships from a distance, Antwerp Boat Tours organises tours departing from the MAS. Online reservations can be made via www.antwerpboattours.be.
Departure
The Tall Ships depart on 25 July between 10 am and 3 pm. Enthusiasts can find out which ship will be leaving Antwerp's waters and when via marinetraffic.com.
The Tall Ships' Races have been an annual event since 1956 and are attended by numerous tallships from all over the world. These events are designed to introduce young people under 25 to the sea and to sailing. Therefore, it is compulsory that half of the crew is between 15 and 25 years old.
Any sailing ship or sailing yacht with a length over the waterline of 9.14 metres or more may participate if it meets the safety requirements. Nowadays, more than 100 ships often take part, including most of the world's largest sailing ships.
(AHU)
#FlandersNewsService
© AFP PHOTO BO AMSTRUP