Swiss police "locate" missing Belgian and Frenchwoman in Valais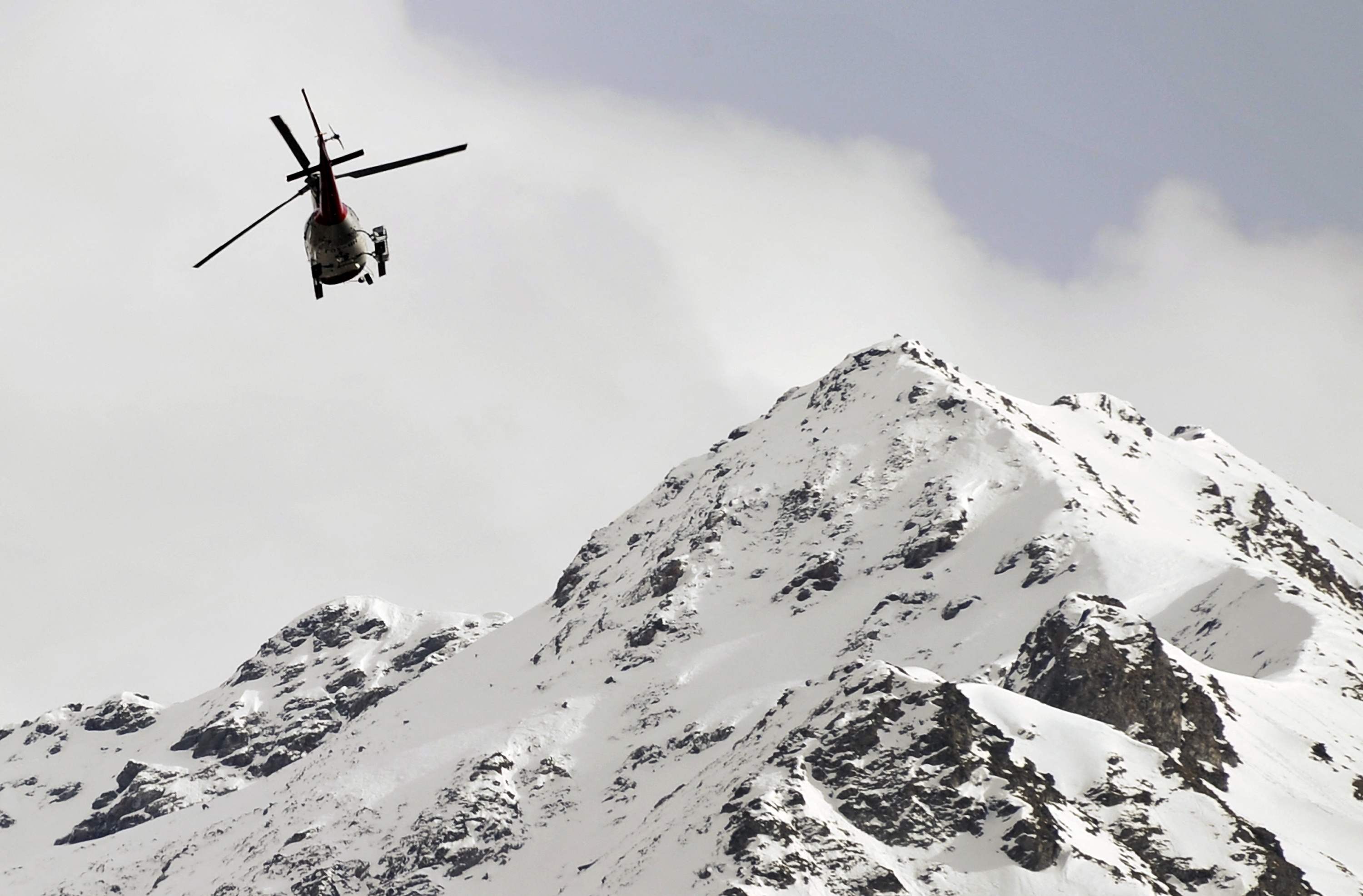 The Belgian man and a French woman who have been missing since last week in the Swiss canton of Valais have been "located" by police. "Given the number of days that have passed and the elements found, the rescue operation is over", a police spokesman told Swiss news agency Keystone-ATS on Monday.
The latter said that local authorities found concrete evidence of an avalanche. The police say they are continuing to try and recover the bodies, newspaper 7Dimanche writes based on reports in Swiss media.
Marine G. and Frédéric W. were last seen in the small ski and spa resort of Ovronnaz. They may have left there on a hiking trip. A missing person's report, including their description, was first made public through social media, and on Wednesday evening the Valais police were informed.
A phone signal could still be picked up from the woman in the Ovronnaz area, and the man's car was located.
A helicopter flies over a summit in the Swiss canton of Valais (illustration) © AFP PHOTO / FABRICE COFFRINI