Sustainable bank NewB appears on the brink of collapse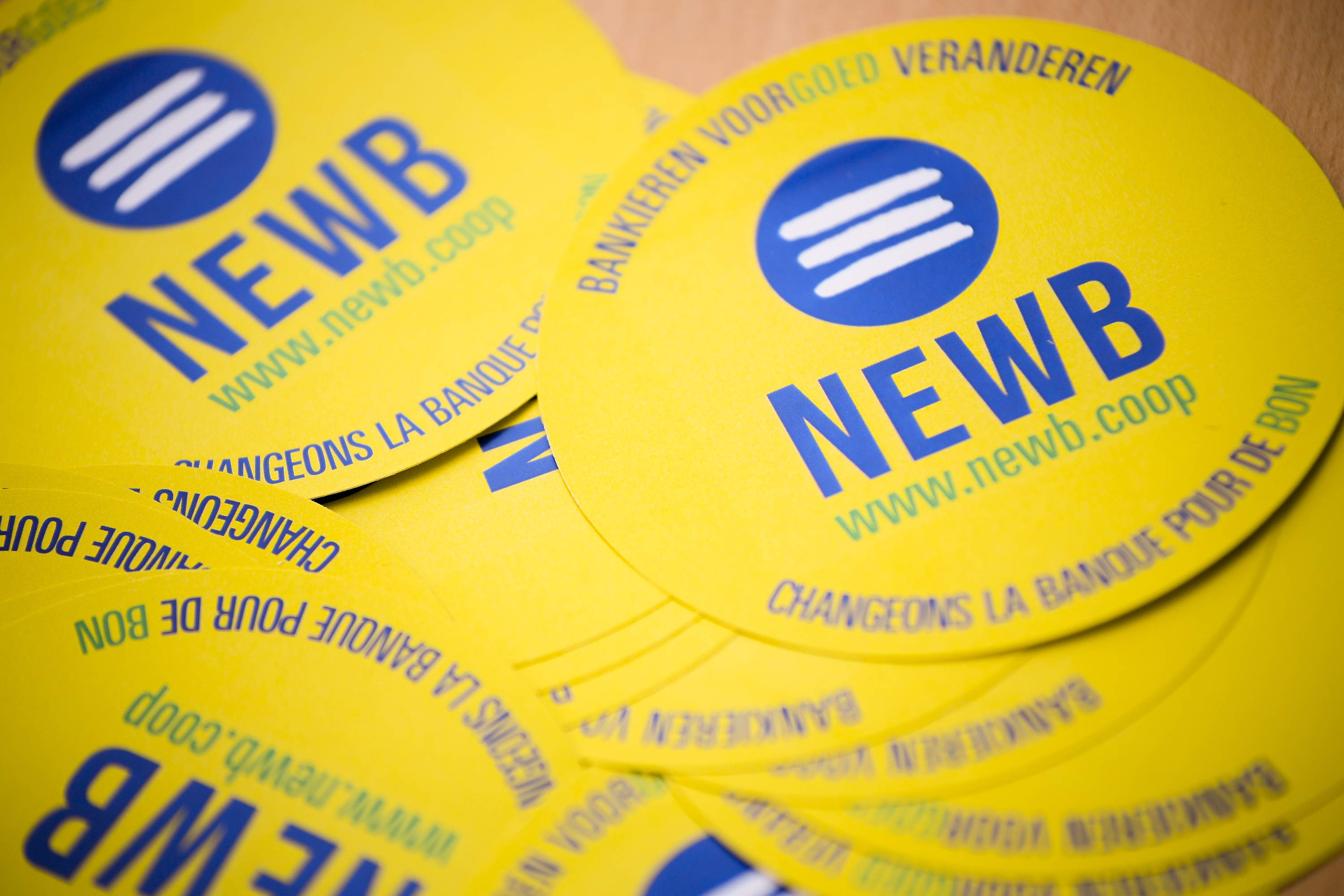 The NewB cooperative bank, first launched in 2011 with its headquarters in Saint-Josse-ten-Noode in Brussels, is at death's door. According to Walloon public broadcaster RTBF , the deadline to save the bank is now just hours away.
The National Bank of Belgium (NBB) had previously given NewB until 30 September to fundraise €40 million in order to demonstrate its viability with sufficient capital. With the deadline ticking ever closer, it is uncertain whether the grassroots bank will succeed in its goal.
Launched after the financial crisis, the Belgian NewB cooperative officially became a bank in 2020. The company previously raised €30 million to obtain a European banking license. But since then, it has struggled to attract new customers. So far 120.000 people have supported the project, although fewer than 20.000 people have actually taken steps to become a member of the bank.
As the deadline to raise funds looms close, NewB has switched to institutional lenders to supplement its crowdfunding. Previously, the bank only sought contributions from individual donors and members of its cooperative.
The bank told RTBF that the development of the company had not gone as expected, and that it has been hit hard by the Covid-19 pandemic and previously low interest rates.
Last spring, French insurer Monceau, NewB's largest single investor and the bank's insurance sales partners, decided not to contribute to raising capital for the bank, sowing doubts that NewB would ever reach its €40 million target.
Since May 2022, the bank has been approaching Belgian public authorities to seek capital investment to keep NewB afloat, especially in French-speaking regions. According to Belgian newspaper L'Écho, Brussels Secretary of State Barbara Trachte has proposed that the Brussels region inject €1 million into the flailing bank, however a decision has yet to be reached. In Wallonia, the government is also considering a proposal from the bank.
RTBF states that unnamed sources close to the proceedings note that private investors are waiting to see how the public authorities react before making further investments. The bank told the Belgian broadcaster that the development of the bank had not gone as expected and that it has been hit hard by the Covid-19 pandemic and previously low interest rates.
In a last-ditch effort, NewB is asking its supporters and cooperative members to sign a petition to demonstrate to potential investors that it has a reliable base which is ready to support the project. As of the time of publication, over 34.000 people have responded to the appeal.
In exchange for investment, the bank has announced that it will roll out new products, including credit facilities to help with energy bills and renovation works. But is it too little, too late? With just one day until the deadline and no confirmed investment from the regions, it is doubtful the bank will be able to convince the NBB of its financial viability.
© BELGA PHOTO LAURIE DIEFFEMBACQ