Support positively impacts footballing career of girls and women, Flemish study finds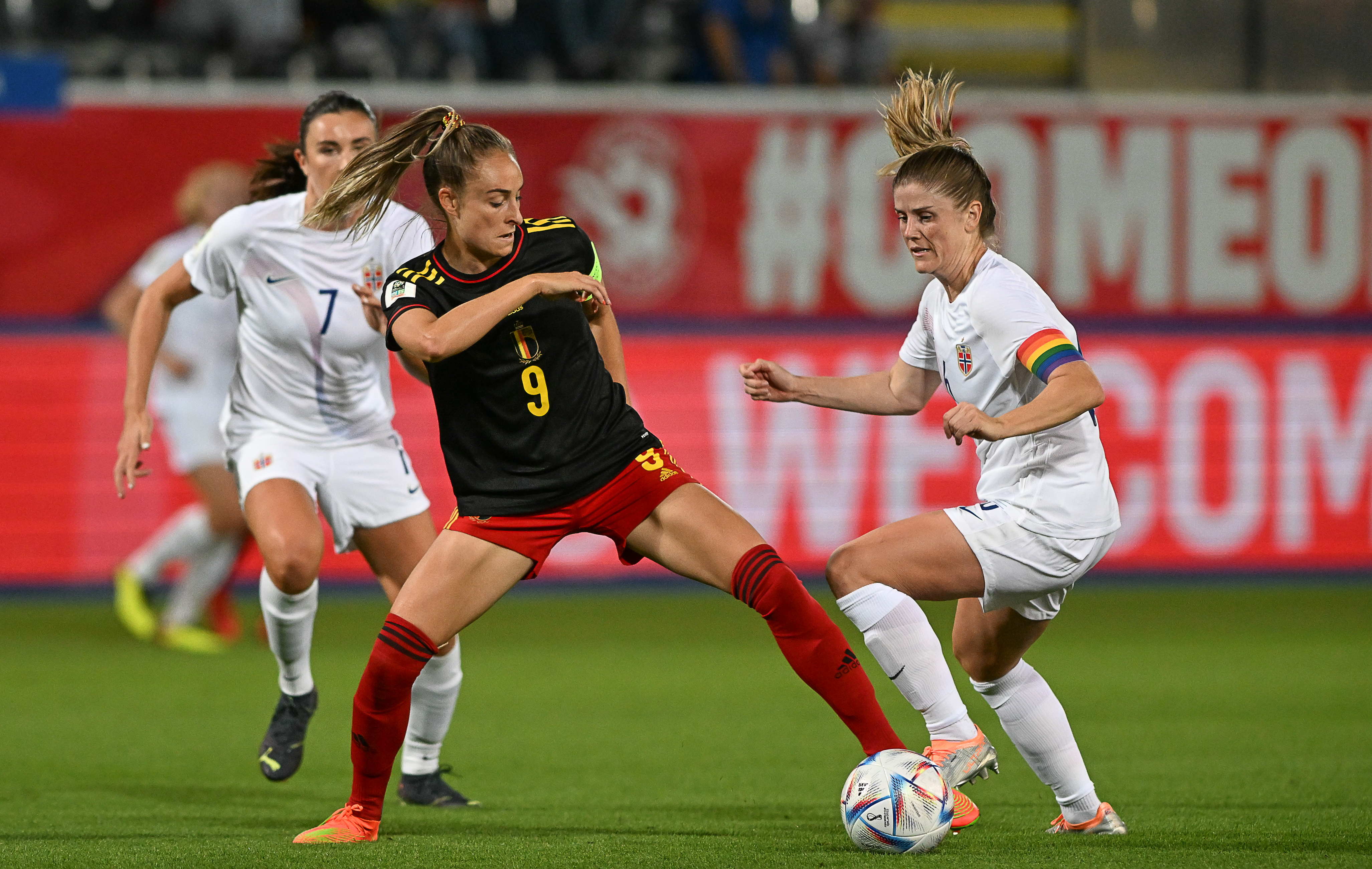 Girls and women who receive support from parents, friends and teachers are 30 percent more likely to have a long football career, according to a study by the Knowledge Centre of the Royal Belgian Football Association (RBFA) and UAntwerpen on Wednesday.
More and more girls and women are joining football clubs. What motivates them to keep playing, and why do they drop out? These questions were central to master's student Wout Hardy's research. He analysed the situation of 850 boys and girls in primary school.
"Girls mainly want to be supported by their environment," says Matteo Balliauw, coordinator of the Knowledge Centre. "Support from parents, friends, teachers and coaches leads to as much as 30 percent more chance of girls starting to play football."
They also find it important to play football with friends. Female role models, such as referees and coaches, tend to inspire girls.
Parents find it especially important for their daughters to play with friends in a local or regional football club. Team composition and price also play a role.
Since 2019, the RBFA has been trying to get more girls and women to play football through the "The World At Our Feet" plan and the "Love Football" campaign.
"This research shows how we and the clubs can still make adjustments in terms of supply and guidance to further grow women's football, which has been on the rise in recent years," Balliauw said.
#FlandersNewsService | Belgium's Tessa Wullaert during a match of Belgium's national women's soccer team. © BELGA PHOTO DAVID CATRY