Sudan conflict: UN food agency warns of humanitarian crisis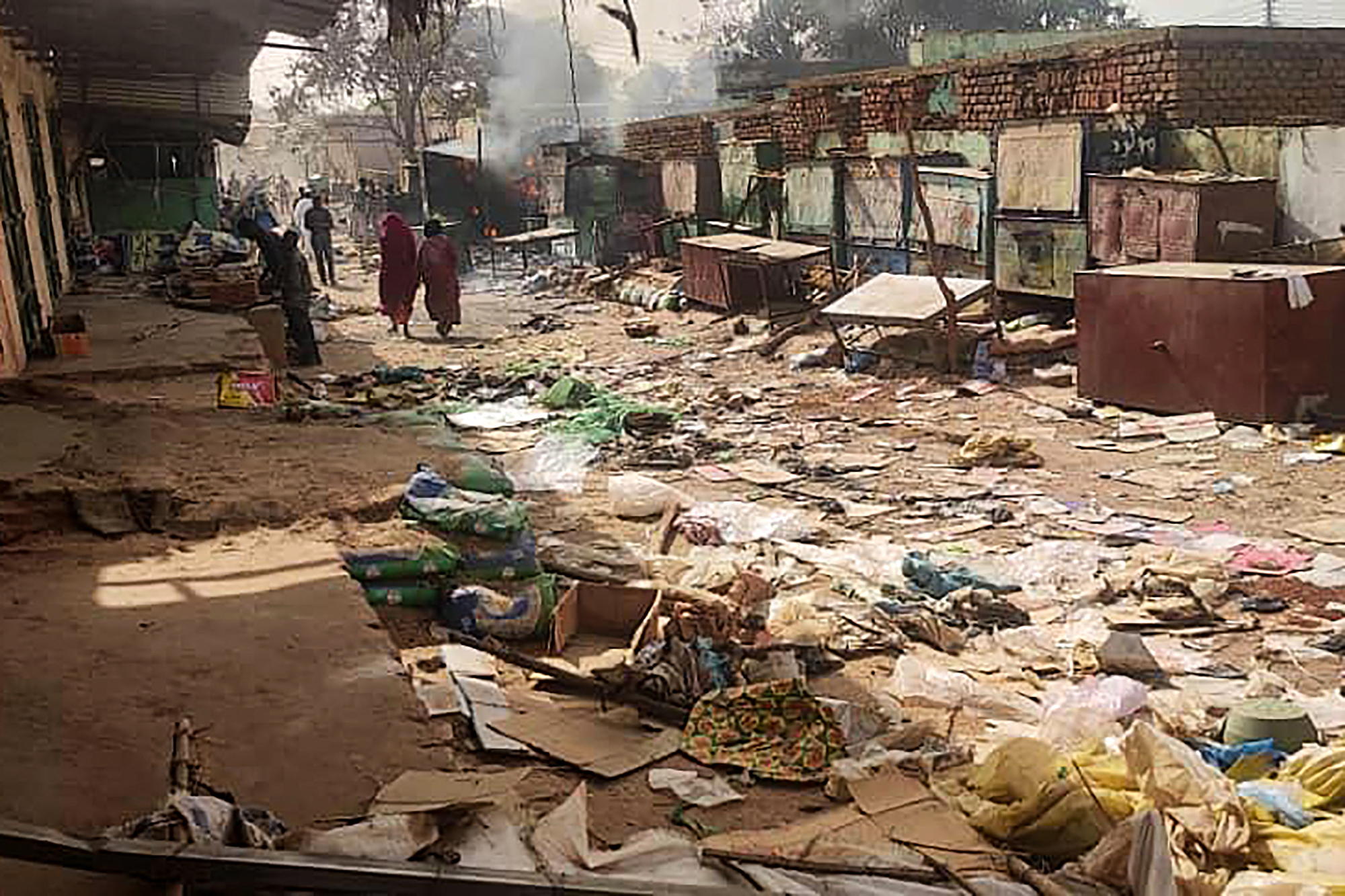 The violence in Sudan could plunge the whole of East Africa into a humanitarian crisis, the UN World Food Programme warned on Sunday.
"A third of the country's population was starving before the fighting broke out and now there is a shortage of everything, while food prices are sky-high," says Martin Frick, director of the programme in Germany. He says prices have risen by 28 per cent in a very short time.
There have been similar increases in neighbouring Chad and South Sudan, which have taken in thousands of refugees over the past two weeks. After six failed rainy seasons, the pressure on food stocks in the region was already high.
Evacuations continue
Meanwhile, the UK has evacuated 1,888 people since Tuesday, the country's Foreign Office said on Saturday. The British air force took advantage of a fragile ceasefire this week to operate 21 evacuation flights. The Netherlands conducted its eighth and final evacuation flight on Saturday, with occupants taken to Jordan. In total, at least 160 Dutch people have been evacuated.
The same day, an evacuation convoy organised by the US government reached Port Sudan on the Red Sea from Khartoum, the State Department said. From there, it was due to continue to Jeddah in Saudi Arabia. This is the first operation for US civilians – previously only diplomats had been removed.
There has been chaos in Sudan since a bloody power struggle broke out on 15 April between army chief Abdel Fattah al-Burhane and General Mohamed Hamdane Daglo, leader of the influential paramilitary group Rapid Support Forces. The violence has left at least 528 people dead and 4,599 injured. Tens of thousands of Sudanese people have fled to neighbouring Egypt, Ethiopia, Chad and South Sudan.
The market of El Geneina, the capital of West Darfur. At least 96 people were reported to have been killed in El Geneina this week, the UN said, as fierce fighting between Sudan's army and paramilitaries entered a third week, violating a renewed truce © AFP