Strikes to disrupt half of bus and tram service tomorrow in Belgium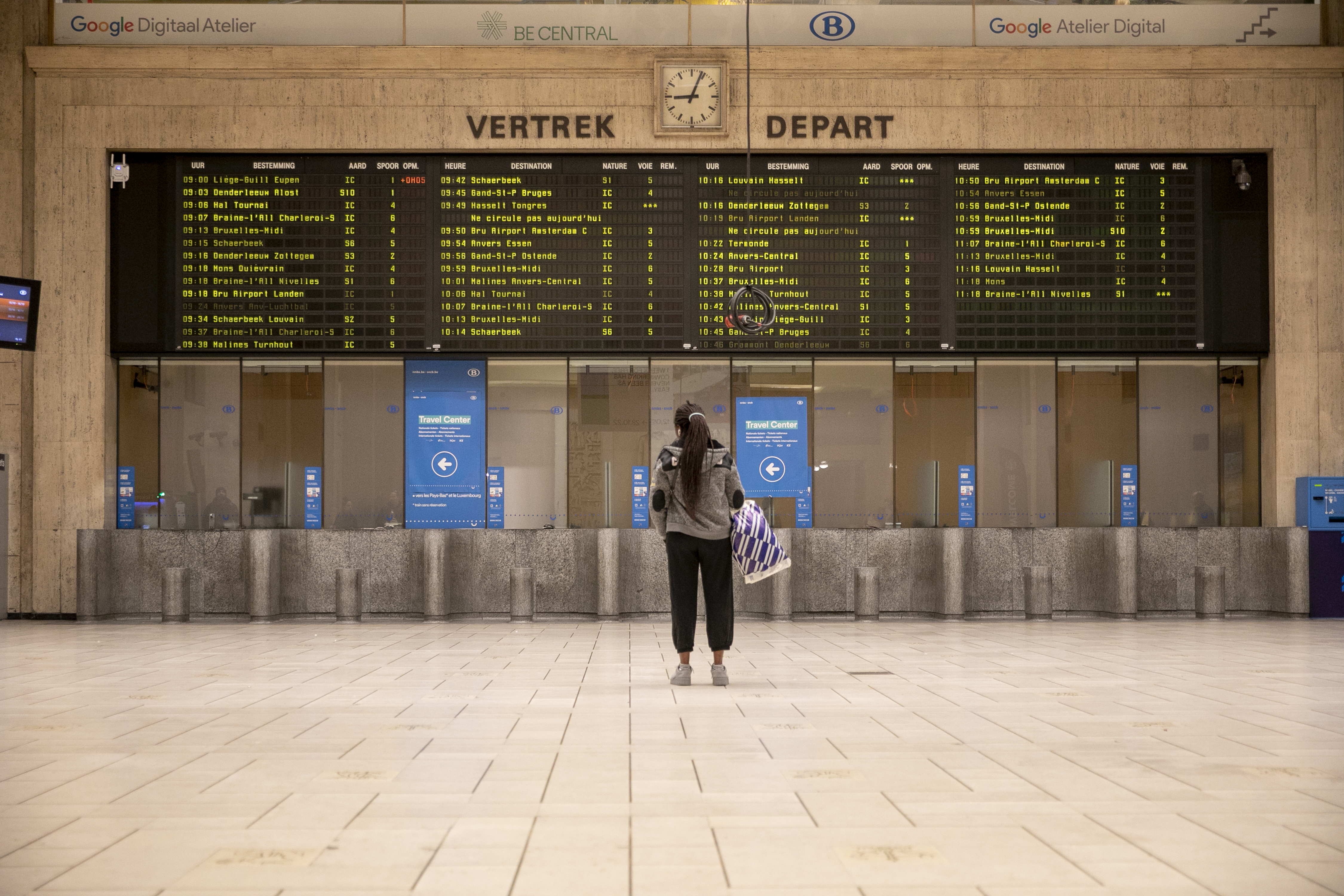 National strikes will block half of the bus and tram traffic service tomorrow, 9 November. Transport company De Lijn proposed an alternative timetable in which an average of 55 per cent of the buses and trams will continue to run. Antwerp will be more impacted.
De Lijn detailed that 50 per cent of the transport service in the province of Antwerp will be affected; 55 per cent in East Flanders, Flemish Brabant and Limburg; and 60 per cent in West Flanders. As far as tram traffic is concerned, 40 per cent of the journeys correspond to Antwerp, 50 per cent to Ghent and the coastal tram runs at 60 per cent.
De Lijn reports that the alternative service for Wednesday is already available in the route planner on the De Lijn website and its app.
"The route planner always shows the most recent situation. Therefore, it can change slightly, for example, due to last-minute illness reports from drivers," informs De Lijn.
Flemish Minister of Mobility Lydia Peeters points out the importance of the continuity of services, approved in 2021. According to the Open VLD minister, this system ensures that travellers are not "left out in the cold" during strikes. "It ensures an adapted transport offer during strikes, taking into account the available staff who choose not to participate in the strike and prefer to work," said Minister Peeters.
"Nonsensical"
Self-employed organization Neutral Syndicate for the Self-Employed (NSZ, in Dutch) called both the strike day and unions' demands "totally nonsensical". "Additional wage increases are deadly for our economy," the Neutral Syndicate for the Self-Employed said this Tuesday, 7 November.
According to the NSZ, the strike will worsen the economic situation for many companies. "It is certainly not the bakers, the convenience stores or the small industrial SMEs that are benefiting from the crisis," said the organisation. "They are fighting for their survival and to continue to offer employment to thousands of people in this country. They will also suffer from the strike, from the inability of their employees to get to work by public transport or from the blockades," NSZ stated.
The fact that the unions are demanding an additional wage increase on top of the wage indexation is unacceptable to the NSZ. "Many employers wonder whether they can pay their employees indexed wages without damaging their company's survival. Indexation means an increase anyway because it is borne by the company and increases the employer's wage costs. A new increase on top of the indexation would be suicide for the Belgian economy," it adds.
(VIV)
© BELGA PHOTO Hatim Kaghat