Storm Ciarán: Death toll rises to 15 in Europe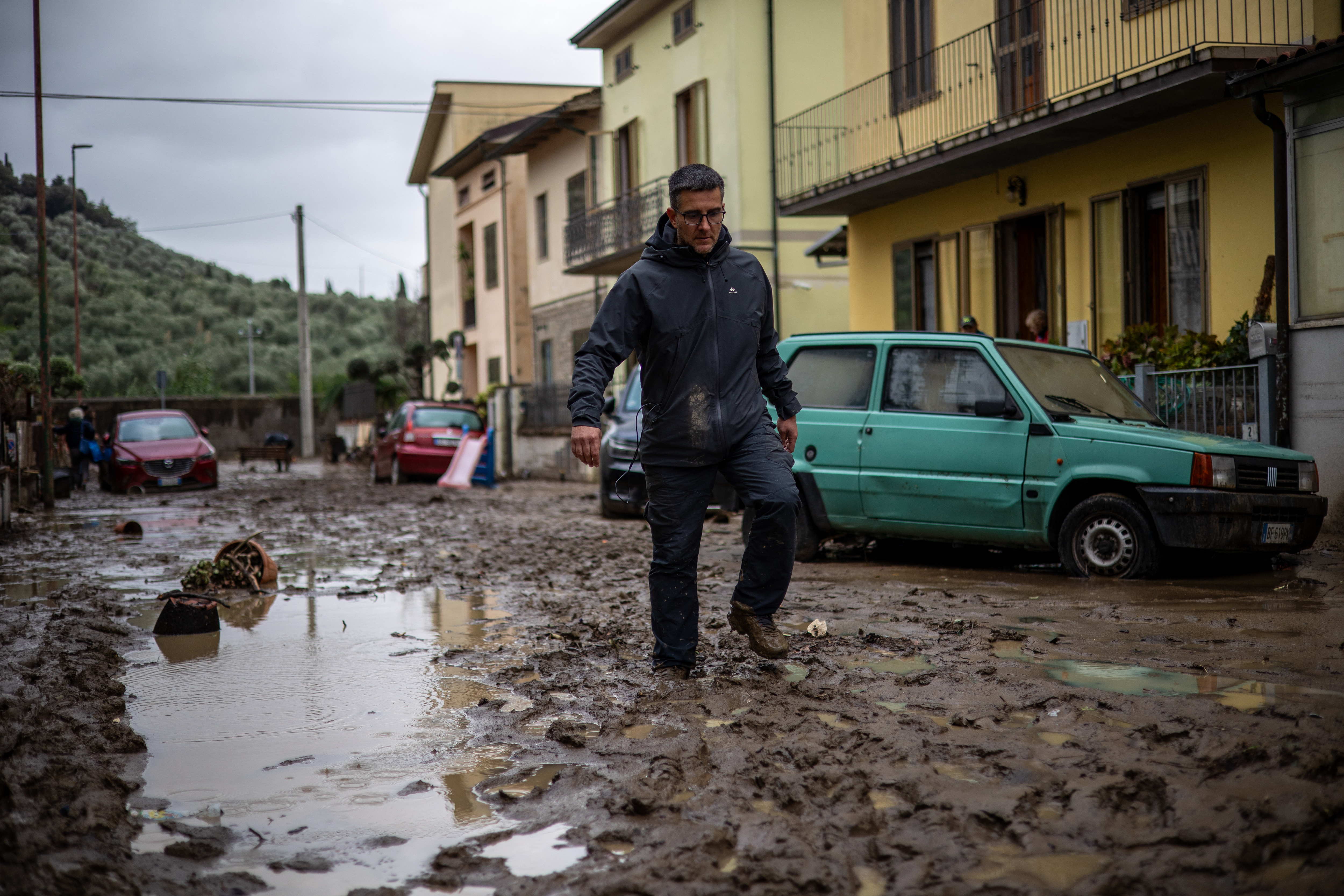 The death toll from the passage of storm Ciarán in Europe has risen to 15. Three people died on Friday when a sailboat capsized and ran aground on a beach in central Portugal, local authorities said.
The bodies of two men and a woman washed up on a beach in the centre of the country on Friday after a Danish-flagged boat capsized. The ages and nationalities of the victims are not yet known.
Earlier, five people were killed in Italy after record rainfall caused severe flooding in the Tuscany region, according to local authorities. 
In Belgium, a five-year-old child and a 64-year-old German woman were killed in Ghent after being hit by falling tree branches.
Storm Ciarán also caused two deaths in France, one in the Netherlands, one in Germany and one in Spain. 
A man walks in the mud in Tuscay after storm Ciarán hit , killing five people © PHOTO FEDERICO SCOPPA / AFP