Stoltenberg reiterates importance of air defence ahead of two-day NATO meeting on Ukraine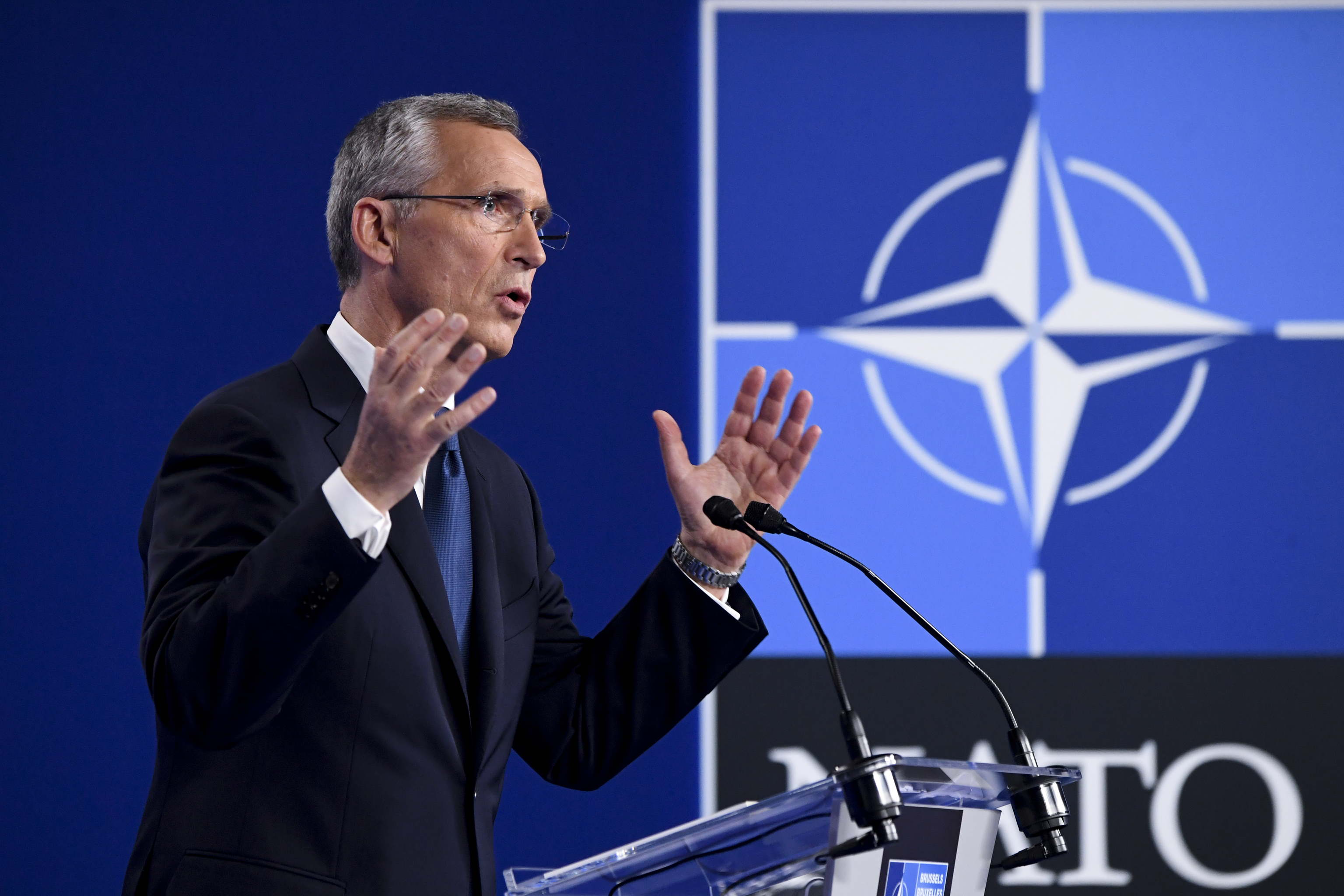 NATO secretary-general Jens Stoltenberg has reiterated the importance of anti-aircraft systems for Ukraine. The priority is therefore to provide Ukraine with more such systems, he said Wednesday at NATO headquarters. There, Defence ministers from NATO countries are meeting on Wednesday and Thursday. The ministers of Finland and Sweden were invited to participate for the first time. 
A meeting of the contact group, a collection of around 50 countries providing security support to Ukraine, with Ukrainian Defence minister Oleksi Reznikov and a working dinner with the defence ministers of NATO countries were on the agenda. According to Stoltenberg, they would discuss Ukraine's most pressing needs. 
Ahead of that meeting, he stressed that air defence will be the top priority. "We have all seen why this is important," Stoltenberg said. He referred to Russian missile attacks in recent days on several Ukrainian cities, hitting mostly civilian targets. He called those attacks horrific. "All this shows the urgent need for more air defence for Ukraine," he echoed.
"I welcome that NATO allies are providing air defence systems, that is extremely important," he also said. Ukraine was thus able to take delivery of its first system from Germany. Further deliveries of such Iris-T SLM systems are planned. The Netherlands is sending 15 million euros worth of additional anti-aircraft missiles, the US will deliver advanced air defence systems.
According to the secretary-general, Ukraine needs more anti-aircraft systems as well as different types of anti-aircraft for different targets and different distances. "Ukraine is a big country with many cities, so we should also step up our support to help Ukraine defend more cities," he stressed.
(TOM)
© BELGA PHOTO POOL FREDERIC SIERAKOWSKI