Star orders: West Flanders cheese made its way to the space
Uniqueness from Flanders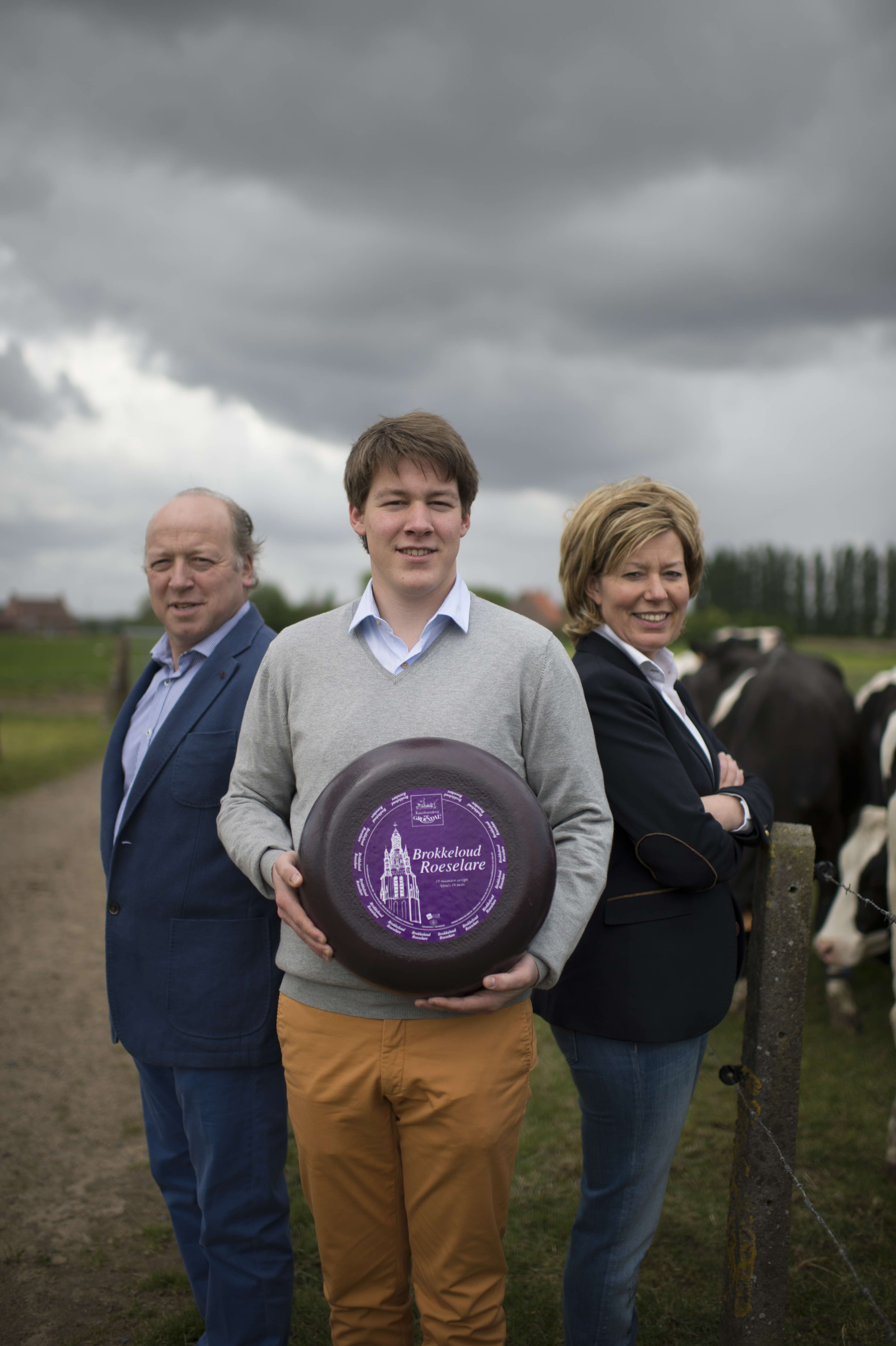 Some Belgian cheeses are so good that it makes you feel over the moon. But what if you are really flying to the space, literally? Well, then you may get Nasa flying them to you. That's what happened to American astronaut Shannon Walker. She had the chance to choose any delicious thing on Earth to be sent to the International Space Station (ISS) and ordered a portion of her favourite cheese, made by a Belgian family based in Roeselare, in West Flanders.
"Our cheese is exported to the USA by Van Tricht, a Belgian distributor from Antwerp. I heard Sharon is really a 'cheese freak' and that she always buys our 'Brokkeloud Roeselare' cheese, which in America is called 'OG Kristal'," tells Louis-Philippe Deweer, cheesemaker at 't Groendal farm, to Belga News Agency.
His parents, Johan Deweer and Dominique Steyaert started their production in 1987. Louis-Philippe is now the third generation to continue the cheese creations in the family. In 2018, they won the World Cheese Awards.
To make the type of cheese that conquered the astronaut in 2020, the family uses a special old recipe. "The OG Kristal is very old, but it's smooth in the mouth. And it has a lot of cristals inside. That's why the name in English," he explains.
Space cheese
NASA astronaut discovered the Belgian cheese in a shop in Houston, became a faithful client, and then requested it to be included in her rations for her 210-day mission on the ISS. The astronauts on the ISS are allowed to draw up a gourmet wish list. The cheese from 't Groendal passed the quality and food safety tests and NASA ordered a large portion. Shannon could enjoy a real cheese experience, since there is no need for cheese in tubes in the space.
"She asked two times for the OG Kristal. In December 2020 and then in March 2021, when she asked a second time, they didn't have it, so they gave her our Old Farmdaal," recalls Louis-Philippe. The two cheeses have to mature for two and one years, respectively.
More cheese, please! 
After the American importer posted in his social media that the Belgian cheese was going to space, it went viral. "We were very surprised. It was crazy," remembers Louis-Philippe.
Since then, the 't Groendal farm had to increase their production. "We started producing more cheese after that, because a lot of people were coming from Brussels and Ghent to see that cheese and try it out," says Louis-Philippe. 
Now, the Nasa astronaut is back to the ground in the United States, and she continues to enjoy her favourite Belgian cheese on Earth.
(VIV)
#FlandersNewsService
PHOTO by Kaasboerderij 't Groendal shows Louis-Philippe Deweer and his parents Johan Deweer and Dominique Steyaert
This article is part of the five-part series "Uniqueness from Flandres"