Stairway to haven: Antwerp's wooden escalators are among the last in use in the world
Uniqueness from Flanders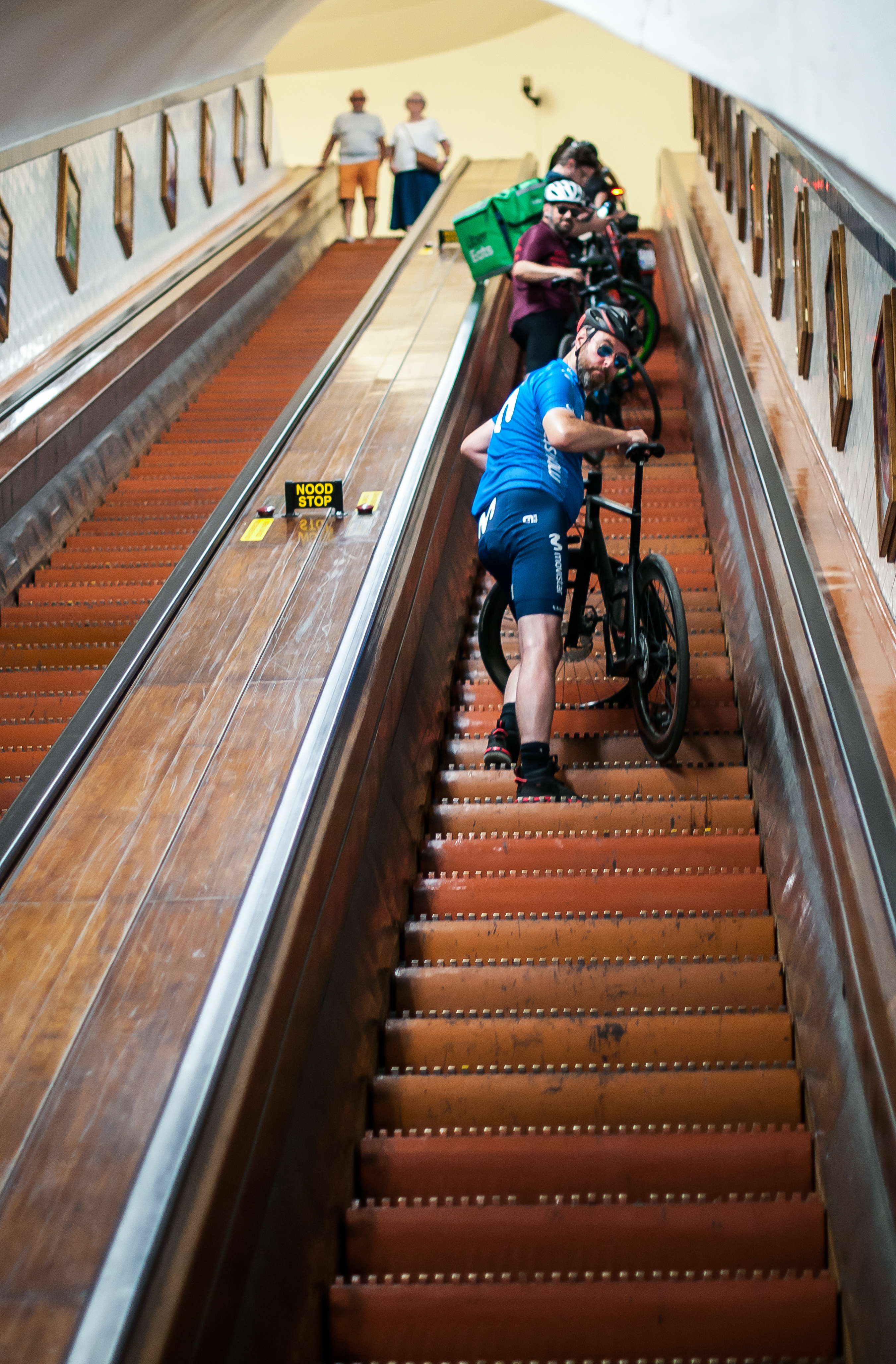 "It's iconic, it's a symbol of Antwerp," says Kathleen Janssens. The visitor from Zandhoven is about to take the wooden escalators to cross the river Scheldt with her two grandchildren.
Those escalators go 31,5 m underground and they are still part of the St. Anna's tunnel (Sint-Annatunnel), a pedestrian passage built between 28 June 1931 and 14 August 1933 to connect both banks of the river Scheldt in Antwerp.
"It's 90 years old. We cannot replace it. We should keep it in good shape," says her husband, Staf Marivoet to Belga News Agency. Indeed, it's one of the last wooden escalators left in the world. The steps are still made of solid wood, weighing 40 kilos each.
Its concept was presented by the American inventor Jesse Reno at the Universal Exhibition in Paris in 1900, where it won first prize. But the escalators in Antwerp are not American. "They are Belgian-made, by the Jaspar company from Liège," explains Kris Henau, former coordinator of tunnel maintenance at the Flemish Agency for Roads and Traffic (Agentschap Wegen en Verkeer), in one interview to Gazet van Antwerp.
The materials are top quality, strong and durable. "Did you know that about 3,5 to 4 million people pass through this tunnel every year? That's about a third of the Belgian population. 85% with the escalators, 15% take the elevator. I don't think other public elevators, even the ones in Central Station, are used that intensively," says Henau.
Connecting Antwerp
The wood escalators were built to transport 16,000 people per hour and go at a speed of 0,50 m per second, moved by electricity. Before the tunnel with the lift and the wood escalator, pedestrians had to manage with a ferry service, the St Anneke's Boat, which departed from Steenplein.
The tunnel is 572 m long, covered with ceramic tiles. It also has a metal lift with art deco decorations, which provides space for a maximum of 80 people.
There are old and new warning signs in the two access buildings. Pedestrians are invited to keep their pets on a leash to cross the tunnel and take the escalators. It's forbidden "to turn on engines (of motorized vehicles); to smoke, to shout, sing or make noise; to spit; and to transport dangerous goods of all classes".
Protected heritage
On 10 September 1933, Belgian King Albert I and the entire Royal Family, foreign authorities and Antwerp'smayor, Camille Huysmans, took a celebratory walk through St Anna's Tunnel and its wooden escalators accompanied by 20,000 schoolboys and girls.
Today, Antwerp locals and tourists, on foot or bikes, can take the wooden escalators to go enjoy the green left bank of Antwerp. Except on Thursdays, which is maintenance day from 7 am to about 7 pm. The escalators are protected heritage and its 1,600 steps are disassembled piece by piece and put back in their exact spot.
There is even a website and smartphone app to display the accessibility for bikes and pedestrian connections: https://fietsverbindingenschelde.wegenenverkeer.be
(VIV)
#FlandersNewsService
© BELGA PHOTO (Viviane Vaz)
© BELGA VIDEO (Viviane Vaz)
This article is part of the five-part series "Uniqueness from Flandres"