Speed Skating World Cup: Belgian Bart Swings takes 3rd place in the 5000 meters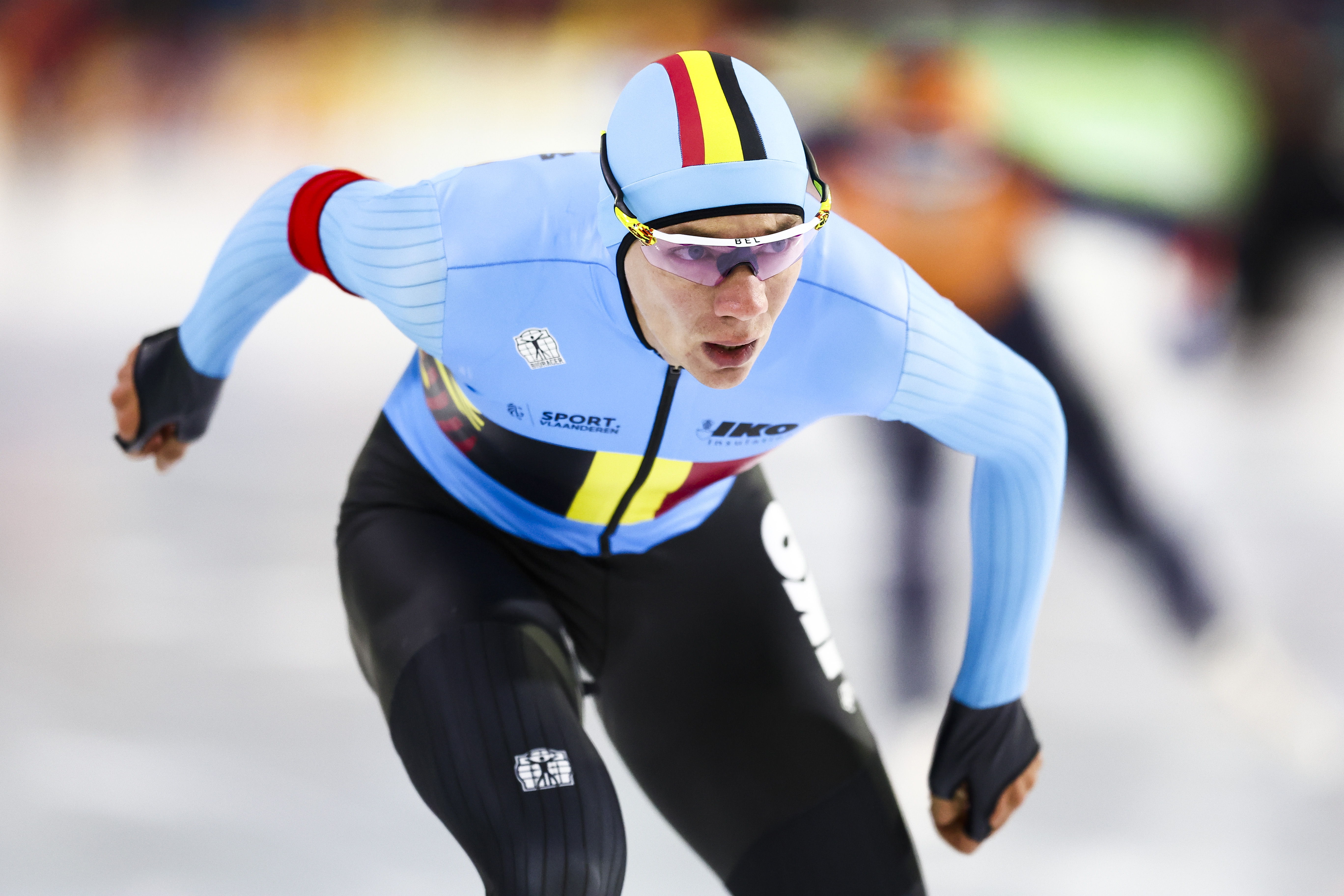 On the second day of the Speed Skating World Cup finals this Saturday, February 18, in Tomaszow Mazowicki, Poland, Belgian long track speed skater Bart Swings finished 3rd in Group A in the 5000 meters, with a time of 6:22.94. It was the Norwegian Sander Eitrem who registered the best performance in 6m15s06 among the sixteen competitors, beating the track record of the Olympic champion Nils van der Poel.
Author of the fourth fastest time, Swings took advantage of Davide Ghiotto's relegation to win the bronze medal. With 240 points in six competitions, the Belgian skater finished 5th in the Long Distance World Championship. Dutchman Beau Snellink, in 2nd place on Saturday, won the trophy with 290 points. He took advantage of the absence of compatriot Patrick Roest (288 points) away from Poland to prepare for the World Cup in two weeks. The Norwegian Sander Eitrem (268 points) is ahead of the Italian Davide Ghiotto (262 points) to occupy the 3rd place.
Mathias Vosté, meanwhile, finished 15th in group B over 500 meters, completing the distance in 36.19. It was the Dutchman Hein Otterspeer who won the race in this group among twenty skaters in 35s25. On Sunday, Vosté will compete in the 1,000 meters.
Registered in the 1500 meters, Isabelle van Elst did not leave the race. The Belgian-Dutch skater, who has been racing since the beginning of this season under the Belgian flag, was supposed to make her debut over the World Cup distance in Poland.
(VIV)
Bart Swings competes in the long track World Cup tournament in the Thialf stadium in Heerenveen, the Netherlands on 20 November 2022 © BELGA PHOTO (Vincent Jannink / ANP / AFP)