Spectacle musical "Red Star Line" about migration by ship from Antwerp to the United States premieres at Studio 100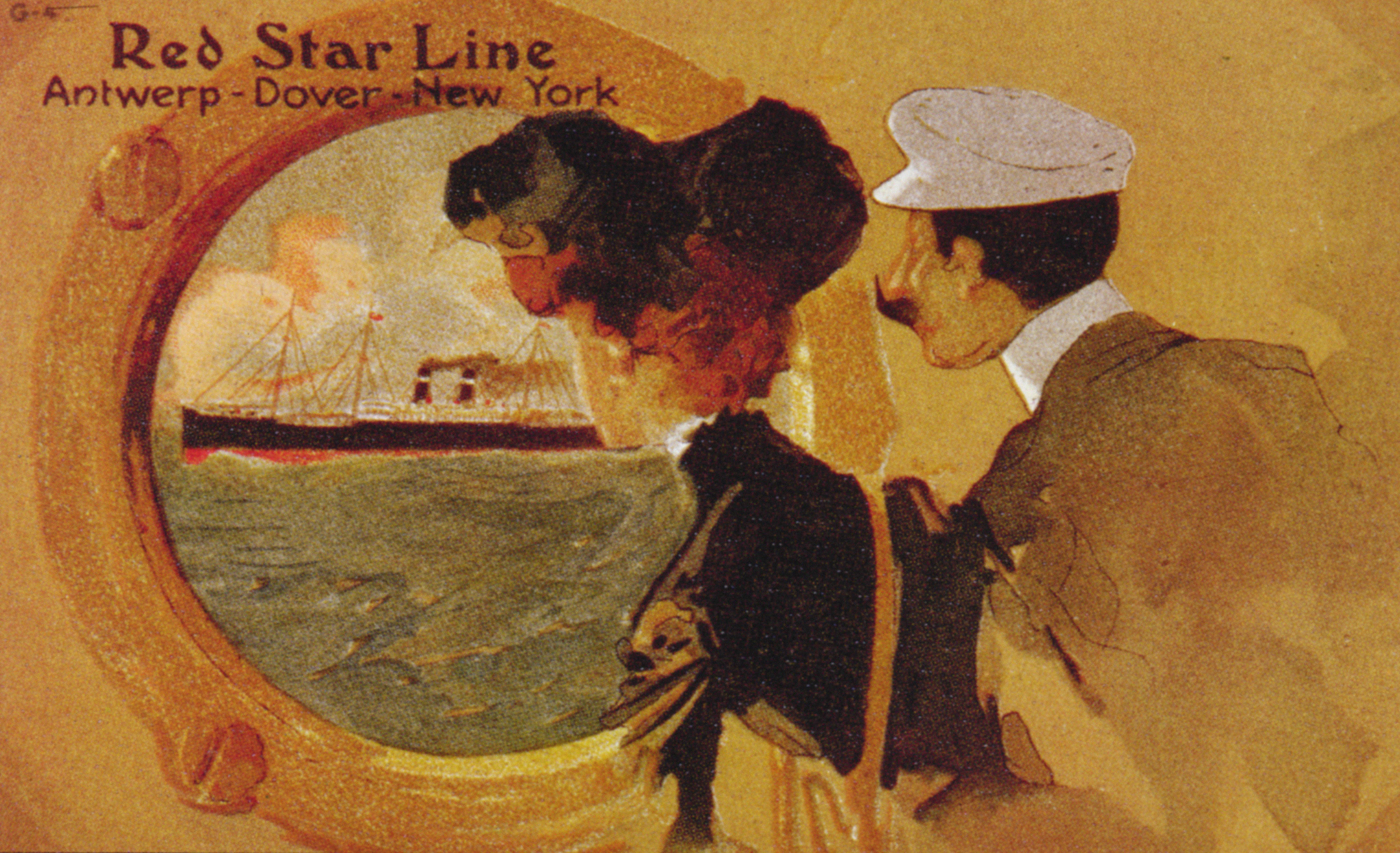 The new spectacle musical "Red Star Line" will be played for the first time today at the Studio 100 Pop-Up Theater in Puurs. The musical tells the story of the shipping company of the same name that transported two million migrants from Antwerp to the United States at the end of the 19th and beginning of the 20th century.
"Red Star Line" follows the crossing of a fictional Flemish farming couple, Jan and Marie, who dreams of a better life on the other side of the ocean. The lead roles are played by Jonas Van Geel or Jelle Cleymans, who alternate as Jan, and Ianthe Tavernier or Lotte Stevens as Marie. Other roles include Peter Van den Begin, Peter Van De Velde, Carry Goossens, Free Souffriau, Jan Schepens, and Marleen Merckx.
The setting for director Frank Van Laecke's new feature musical is, of course, first and foremost a Red Star Line ship at sea and on the American coast. Audiences will be seated in eight moving bleachers controlled by a navigation system to obtain an authentic 360° experience with the scene as its centerpiece.
The March, April, and May performances of "Red Star Line" are almost entirely sold out. The musical resumes in September, already sure to continue through November.
Tickets and info at https://redstarline.nu.
#FlandersNewsService | Poster advertising the Red Star Line from Antwerp to New York via Dover.