SpaceX launches four astronauts to International Space Station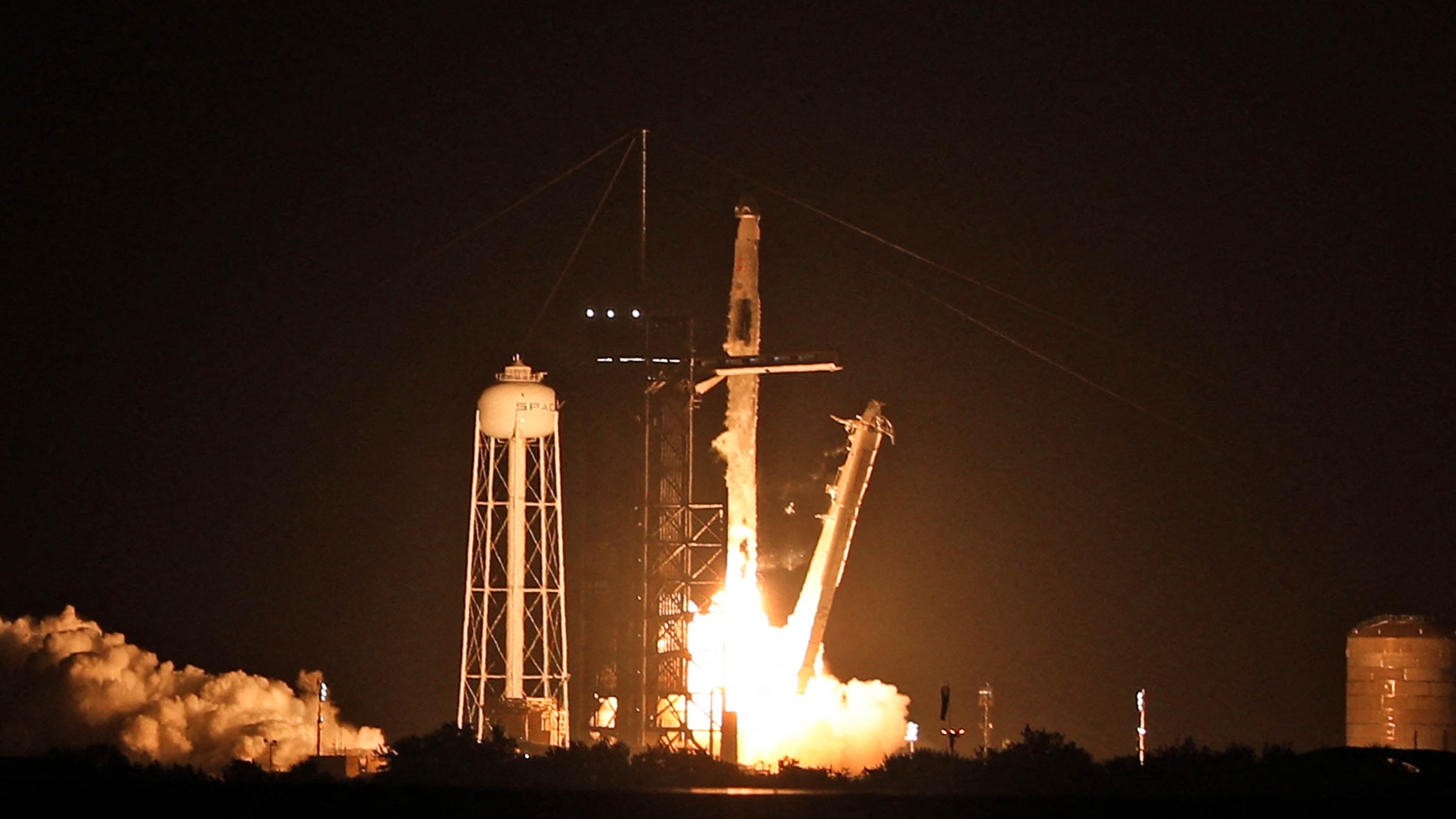 SpaceX launched its Crew Dragon Endurance capsule to the International Space Station from Cape Canaveral, Florida, early on Saturday morning. The capsule is carrying four astronauts from the US, Denmark, Japan and Russia.
The launch was delayed by one day from its original schedule for Friday. The spacecraft will take more than 24 hours to manoeuvre towards the ISS.
On board are astronauts Jasmin Moghbeli of the US, Andreas Mogensen of Denmark, Satoshi Furukawa of Japan and Konstantin Borisov of Russia.
The team, dubbed Crew-7, will spend six months on the ISS. They will take over operations from Stephen Bowen and Warren Hoburg of the US, Andrei Fedyaev of Russia and Sultan al-Nijadi of the United Arab Emirates, who have been at the ISS since March.
PHOTO © GREGG NEWTON / AFP