South-Korean Hayoung Choi wins Queen Elisabeth Competition for cello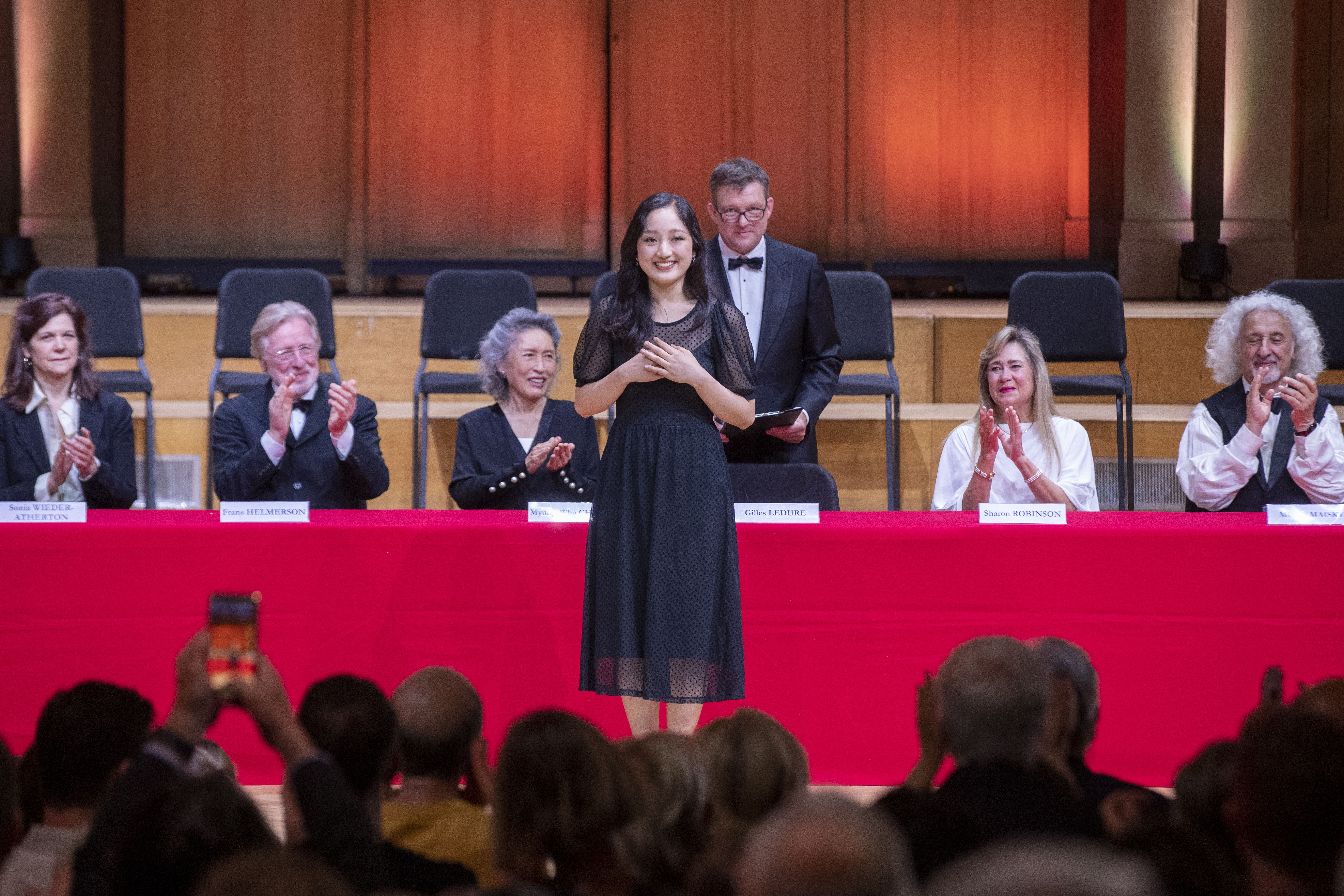 On Saturday evening, the South-Korean Hayoung Choi won the Queen Elisabeth Competition for cello in Brussels, Belgium. The cellist chose a contemporary concerto by Polish composer Witold Lutosławski. It was the first time since 2019 that the prestigious international music competition could be staged in front of an audience again.
The Chinese Yibai Chen and the Estonian Marcel Johannes Kits came in second and third respectively. The Ukrainian Oleksiy Shadrin took fourth place and the Serbian Petar Pejčić came in fifth. Canadian Bryan Cheng finished in sixth place. The non-ranked laureates include Belgian Stéphanie Huang, Austrian Jeremias Fliedl, Swiss Samuel Niederhauser and Koreans Woochan Jeong, Taeguk Mun and Sul Yoon. Belgium's Stéphanie Huang won the audience award from the listeners of Klara radio and the viewers of Canvas.
5 Albumblätter
Hayoung Choi performed Thursday night. She convinced the jury with her performance of the self-selected cello concerto by Witold Lutosławski and the unpublished obligatory work "5 Albumblätter" by Jörg Widmann for cello and orchestra. The International Queen Elisabeth Grand Prize, also dedicated to Belgian Queen Mathilde, is not only a showcase for the international concert world but also awards Hayoung Choi with 25,000 euros.
The Queen Elisabeth Competition is an international competition for career-starting musicians held in Brussels each year. Classical violinists, pianists, singers and cellists compete with each other alternately. This is only the second time the cello has taken centre stage in the prestigious competition. In 2017, Frenchman Victor Julien-Laferrière was the first laureate to win the Queen Elisabeth Competition for cello. In 2023 the Queen Elisabeth Competition will focus on singing. 
After a year without a competition (2020) and a competition without an audience (2021), the 2022 Elisabeth Competition went on as usual. Belgian Queen Mathilde and Princess Eléonore attended both the proclamation and the final final sessions on Saturday.
(KOR)
Hayoung Choi © BELGA PHOTO NICOLAS MAETERLINCK