Sounding the alarm: Flemish families struggling to make ends meet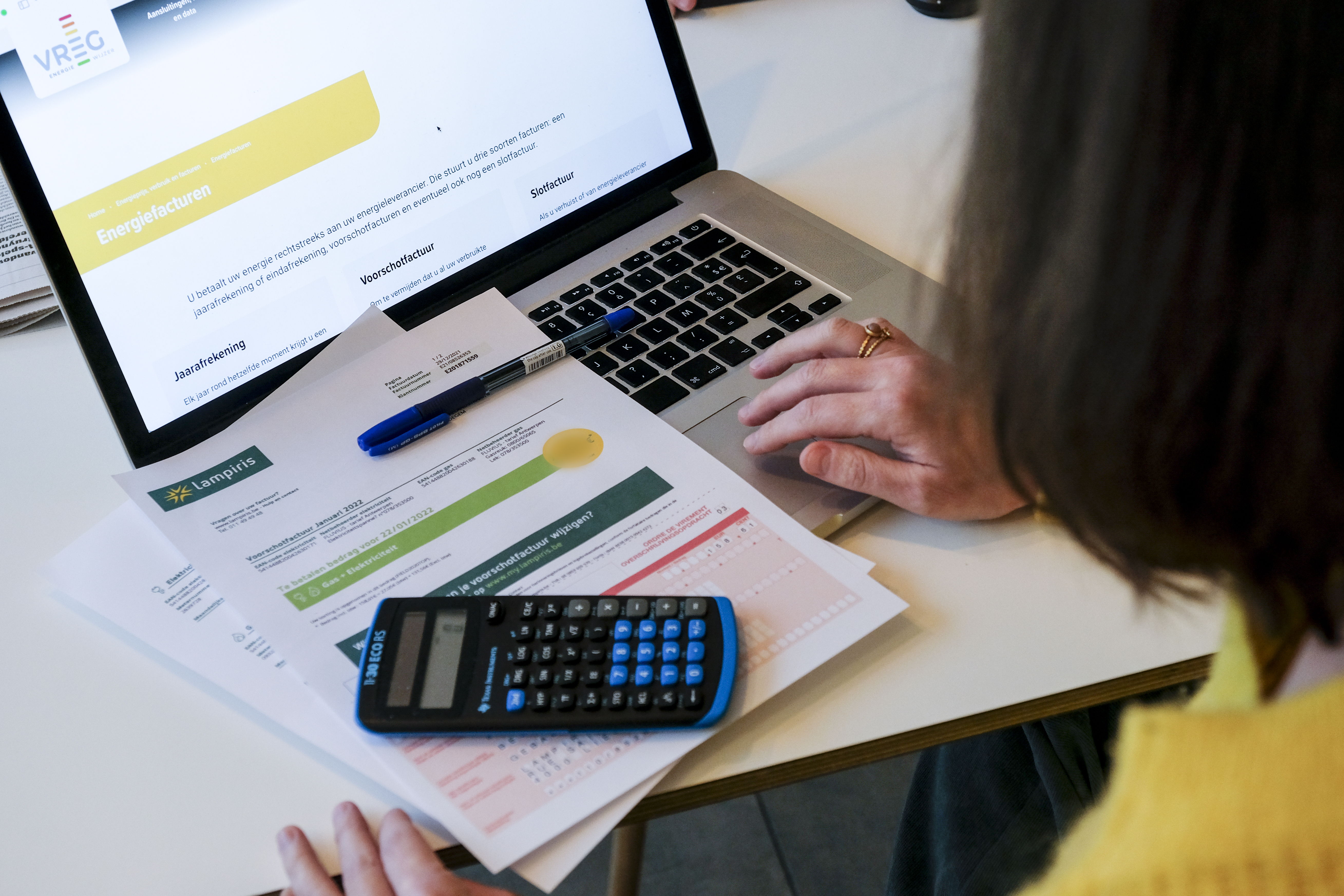 The sudden price increases caused by skyrocketing inflation have abruptly undermined the purchasing power of many Flemish families, resulting in 40% saying they are unable to make end meets, according to a survey by the Gezinsbond family association. The organisation stresses that the soaring prices are not just a problem for the poorest 10%, but for " the entire working middle class".
Gezinsbond took to the Ladeuzeplein in Leuven on Friday to literally sound the alarm bell, allowing passers-by to hit a rod with a hammer, which caused a bell to ring. The group stressed that the financial situation of some families is dire, based on a survey it conducted among 7.000 families.
"Due to rising prices, 40% of families are having a hard time paying the bills at the end of the month", said Jeroen Sleurs, general manager of the Gezinsbond.
"It is not only about the 10% of poorest families, but actually about the entire working middle class. Everyone with an income below the median income is feeling it."
"Due to rising prices, 40% of families are having a hard time paying the bills at the end of the month"
"Today, the Gezinsbond holds an action in Leuven. We hear a lot of concerns from families and young people about their purchasing power, from the energy bill to the price of student housing. That's why we are sounding the alarm and making an appeal to guarantee the future of families", Gezinsbond tweeted.
The survey highlighted that more than 80% of families need to make cutbacks in some way, from postponing the purchase of certain luxury goods to saving on basic expenses, such as clothing and food. "10% even save on school expenses", said Sleurs. "And one in three families report that they have to postpone certain maintenance expenses on their homes."
Gezinsbond stressed that the working middle class, which often falls just short of the safety net provided by all kinds of social measures, is particularly affected by the current developments.
The group is worried that the situation will not improve before September, a very expensive month for families with younger children. With its action of Friday, it called on the government to give families maximum support and to implement structural interventions that support them, especially their children.
#FlandersNewsService
© BELGA PHOTO DIRK WAEM
© BELGA VIDEO INE GILLIS