Sotheby's brings Rubens' masterpiece back to Belgium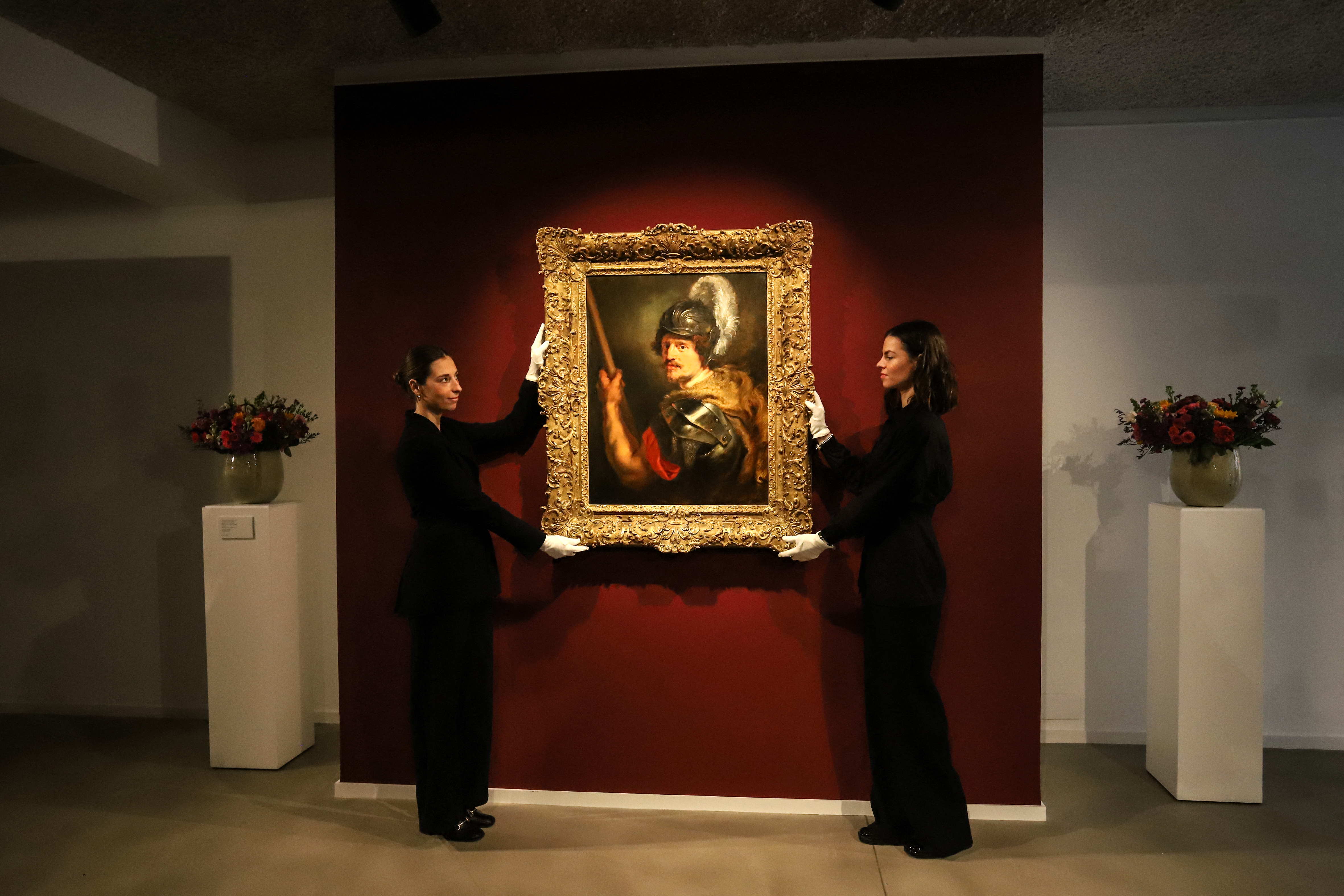 Sotheby's announced on Tuesday that Peter Paul Rubens' masterpiece 'Portrait of a Man as the God Mars' will be auctioned in New York in May. Until then, the auction house will exhibit the painting exclusively at its Brussels branch on Avenue Louise to mark the occasion. The masterpiece has an estimated value of between 20 and 30 million dollars.
Rubens is believed to have painted the work in Belgium around 1620. 'Portrait of a Man as the God Mars' depicts an unidentified man wearing a coat of arms, a lion's cloak and a distinctive dolphin-headed helmet. The work is a perfect reflection of Rubens' love of classical antiquity. His obsession with myths, legends and art began in 1600 when he travelled to Italy. The dolphin-headed helmet is also said to have belonged to Rubens himself.
"Here we see Rubens combining his profound knowledge of classical literature and art with Flemish directness and a strong nod to Titian and the Italian Renaissance. In doing so, he fundamentally rewrote the language of 17th-century Flemish painting," said Christopher Apostle, Sotheby's Head of Old Master Paintings in New York.
Timeless masterpiece
The masterpiece has been part of the Fisch David collection since 2002. This magnificent portrait will now highlight the Modern Evening Sale in New York. Due to the timeless nature of the masterpiece, it will be auctioned alongside more modern works. The last time 'Portrait of a Man as the God Mars' went under the hammer was in 2000, when it sold for 'only' $8.25 million.
Peter Paul Rubens is one of the most important painters in European art history. He studied ancient and Renaissance art throughout his life and used many mythological motifs in his art. In particular, Titian of the Venetian School greatly influenced him. He was also in close contact with the Jesuits and devoted himself to the Counter-Reformation and the glorification of various figures.
The master of the Flemish Baroque left behind 2,500 compositions and around 10,000 works of art: paintings, drawings, book illustrations and tapestries. Rubens was a multi-talented artist who ran a successful studio and undertook diplomatic missions. He also found time to marry twice and father eight children.
#FlandersNewsService | © Valeria Mongelli / AFP