Some 1,600 people demonstrate in Brussels for peace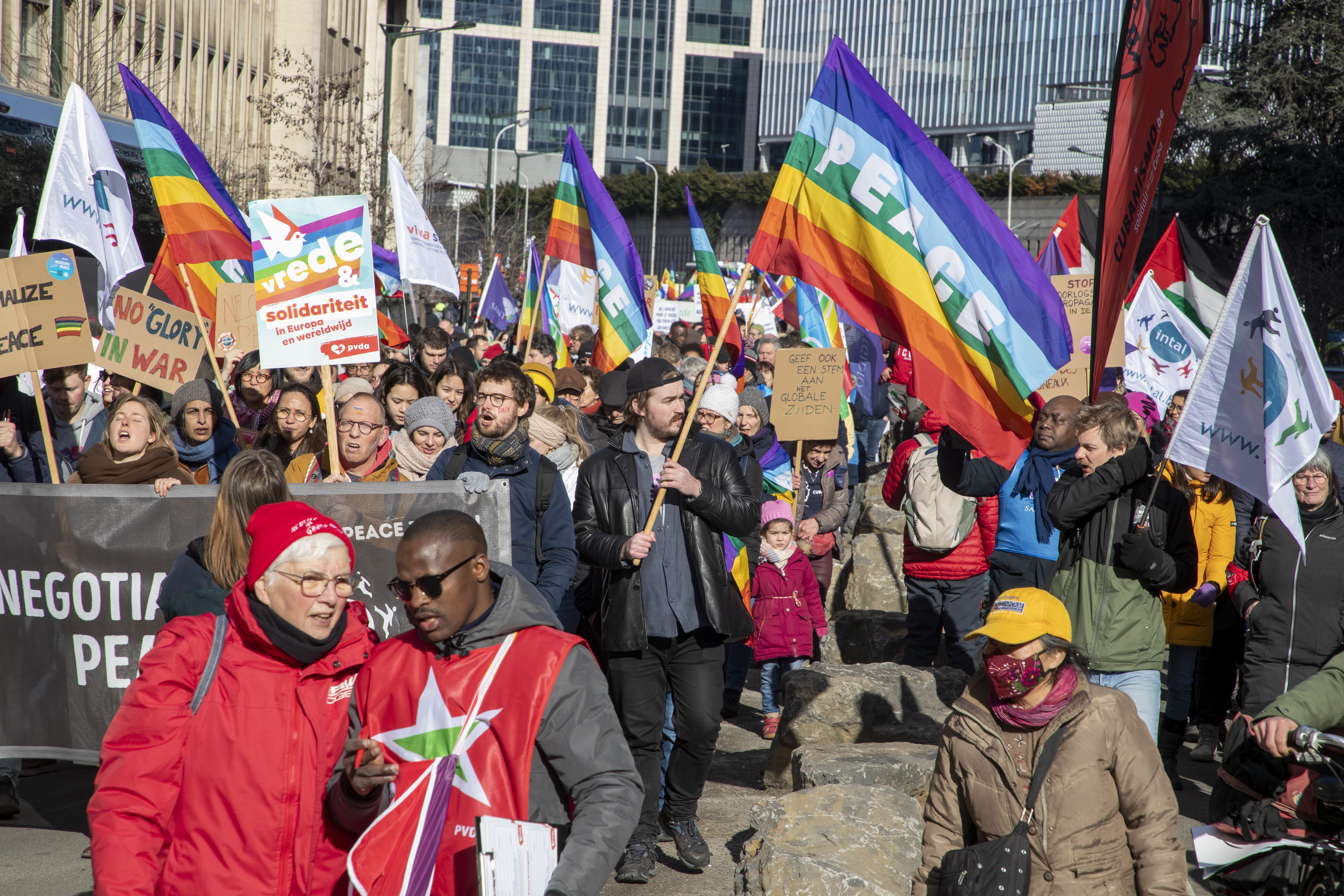 Some 1,600 people participated in a demonstration against the war in Ukraine in Brussels on Sunday afternoon. The protesters called for all diplomatic means to be used to de-escalate the conflict, and for the warring parties to reach a ceasefire to enable peace negotiations.
The demonstration was initiated by the Europe for Peace and Solidarity platform and was supported by some 30 organisations. Two political parties, the Green party and far-left PTB/PVDA, participated in the demonstration.
"The war must stop to prevent further bloodshed," the organisers said on Sunday. "The continuous escalation of the logic of war, including from Belgium and European countries, has increasingly disastrous consequences. We active peace diplomacy."
Furthermore, the participating organisations call for lessons to be learned from the conflict, underlining the need for a collective and indivisible security system, one where the security of some does not come at the expense of others. They are also concerned about the war's social, economic and environmental consequences and sanctions, which they say largely caused the energy crisis and spiking inflation.
On Saturday, a previous demonstration against the war in Ukraine had already marched through Brussels, attended by some 2,500 people.
(BRV)
© BELGA PHOTO NICOLAS MAETERLINCK