Smaller Flemish cities pressured by increasing amount of homeless people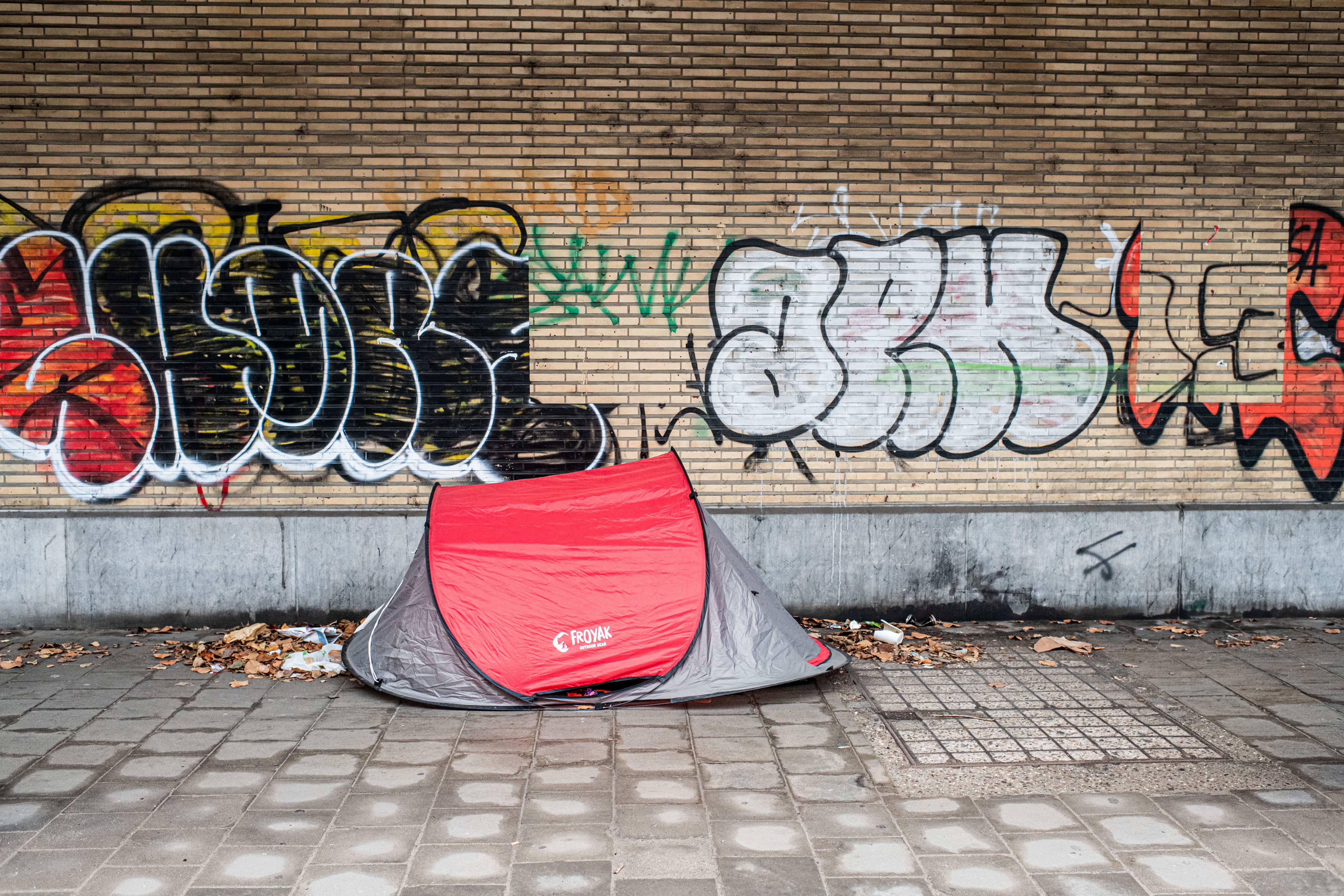 Not just the big Flemish cities are struggling with a steadily increasing homeless population, smaller cities and towns are in trouble too. Herentals, Turnhout and Sint-Truiden, cities with a population between 25 000 and 45 000, are running out of reception places, wrote Knack on Wednesday.
Herentals has no more free reception places, explained mayor Mien Van Olmen to the Belgian magazine. "Hotels are our last resort. But even then we are not able to offer shelter to everyone." Turnhout, meanwhile, has resorted to using cabins in nearby holiday parks as temporary accomodation for the homeless.
These smaller Flemish cities are following in the footsteps of cities like Antwerp, Ghent and Brussels, where homelessness has been on the rise. Currently, there are over 2000 homeless people in Ghent alone. Experts attribute that increase to a variety of factors, such as the war in Ukraine, inflation and rising energy prices. The biggest factor might be the lack of housing. The average rent keeps increasing, and over 18 000 people are currently on the social housing waiting list.
Local governments and experts blame Flemish Housing minister Matthias Diependaele for not taking the problem seriously enough. In an opinion piece in Knack, CEO Wouter Torfs called the Flemish action plan against homelessness "a first but sometimes too cautious step". The solution does not lie in more shelters and extra temporary beds, he wrote, but requires a "fundamental change".
"I see a lot of empty houses on the private market," concluded Van Olmen. "All those empty houses, while families with children end up on the streets. It makes me feel that something is wrong with our society."
#FlandersNewsService | © BELGA PHOTO JONAS ROOSENS