Small ecological house trend grows strongly in Europe
1 January 2023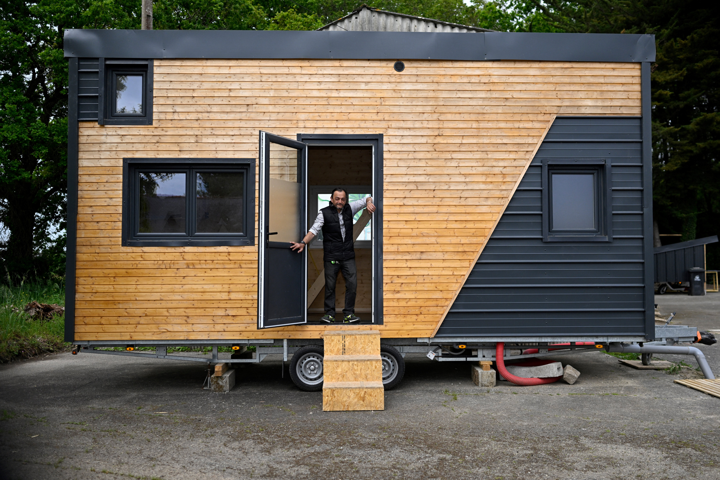 Fashionable and in tune with the times for a few years now, the concept of the tiny house has recently been experiencing unprecedented growth in Europe. The concept is attracting more and more owners, young or old, looking for a home that can be described as "different".
Tiny houses are unsurprisingly small mobile homes that offer their owners an interesting alternative to larger, hard-wall housing, which can be described as "traditional". They are smaller but also more mobile, more ecological and also more easily modulated to the desires of their future owners.
"Historically, they were born in 2008 on the other side of the Atlantic, in the United States and Canada," Emile De Dryver, architect at Wildernest, told RTBF. "Following Hurricane Katrina in the United States in 2005 and the subsequent crisis, there were huge housing concerns and people had to be relocated urgently, with a real consideration for the ecological aspect. This allowed those who were afraid of hurricanes not to be in the places where they were expected during the summer and to have a nomadic life. All without neglecting a certain comfort and at a lower cost, with a more ecological vision."
The concept crossed the Atlantic a few years later to be embraced by Europeans, initially in a rather modest and marginal way, before becoming a real craze that keeps growing. "In Europe," explains Emile De Dryver, "the concept has arrived a little differently because becoming an owner is proving to be more complicated. People don't necessarily need or want a big house, it's a trend we see today in real estate. In this sense, the tiny house is a real alternative to traditional housing."
Among the buyers of Wildernest's houses, some have placed an order with the intention of actually living there. Others want to make it a second residence in the countryside or on the edge of a wood, or sometimes to make it an Airbnb-type vacation rental.
Nevertheless, tiny houses still come with a significant cost: the prices can vary between 70,000- and 140,000 euros excluding VAT depending on the size, the facilities that are included or the quality of materials. In general, delivery is expected within four months.
© Damien MEYER / AFP