Sixteen restaurants join the list of Michelin stars in Belgium and Luxembourg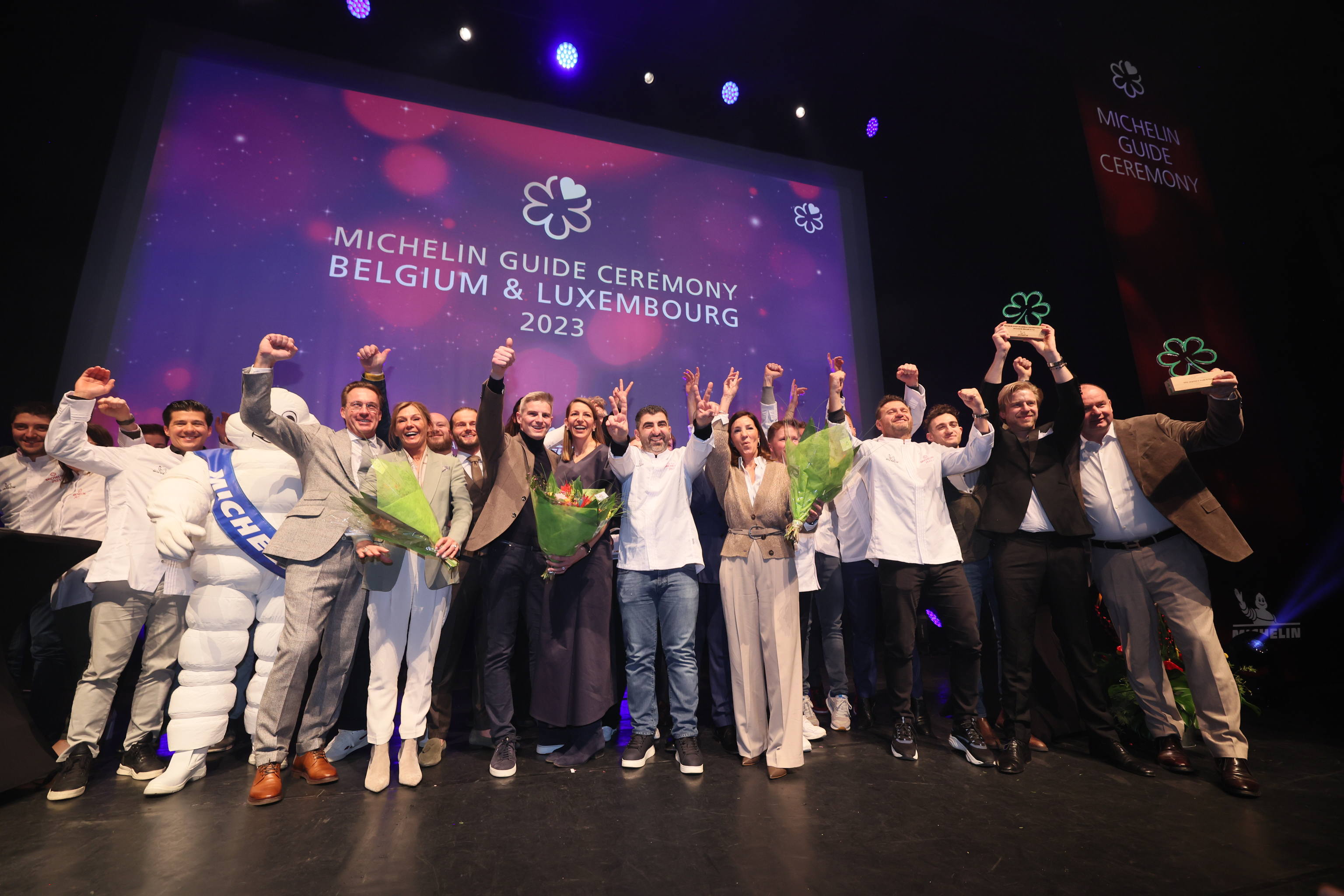 Sixteen restaurants have been awarded their first star in the latest edition of the Michelin Guide, presented on Monday at the Royal Theatre in Mons.
Wallonia is particularly well represented in this new edition, with seven new-starred restaurants. In addition to "La Grappe d'Or", "Le Roannay" by Mathieu Vande Velde - also named Young Chef of the Year - in Francorchamps, "Le vieux château" by Tanguy de Turck in Flobecq, "La table de Manon" by chef Manon Schenck in Torgny, by Manon Schenck in Grandhan, "Le grand verre" by Wout Bru in Durbuy, "La grange d'Hamois" by Grégory Gillain in Emptinne and "La table de Benjamin Laborie" in Ohain have joined the club of starred restaurants.
In Flanders, six restaurants were awarded: "De Bakermat" by Kevin Graf in Ninove, "Willem Hiele" in Oudenbrug, "Misera" by Nicolas Wentein Misera in Antwerp, "Sensum" by Maurice De Jaeger in Sint-Denijs Westrem, "Table d'amis" by Matthieu Beudaert in Kortrijk and "Glass" by Wouter Van Tichelen in Antwerp.
Two Brussels restaurants, "Barge" by Grégoire Gillard and "Humus x Hortense" by Nicolas Decloedt, also received their first stars.
Finally, Valerian Prade and Caroline Esch's "Eden Rose" in Kayl in the Grand Duchy of Luxembourg has also joined the club of starred restaurants.
Introduction of the star system
Michelin stars are awarded to restaurants judged to be of a particularly high standard. Restaurants that make the grade can be awarded one, two or three stars. The star system was first introduced in 1926, with a single star indicating a "very good restaurant". The second and third stars were added in 1933, with two stars indicating "excellent cuisine worth a detour" and three stars indicating "exceptional cuisine worth a special journey".
The Michelin Guide has been published annually since 1900 and was originally intended to help motorists find mechanics, hotels and good restaurants on their travels. However, the programme's popularity spread overseas in the following years, and guides were published for major cities worldwide.
The company also enlisted the help of the legendary Michelin inspectors and developed the rigorous testing system that has made the Michelin Guide the gastronomic bible it is today.
Michelin star winners celebrate during the presentation of the new ​ edition of the Michelin 2023 restaurant and hotel guide for Belgium and ​ Luxembourg, in Mons, Monday 13 March 2023.
© BELGA PHOTO BENOIT DOPPAGNE