Six Days of Ghent: Iconic cycling event rolls into action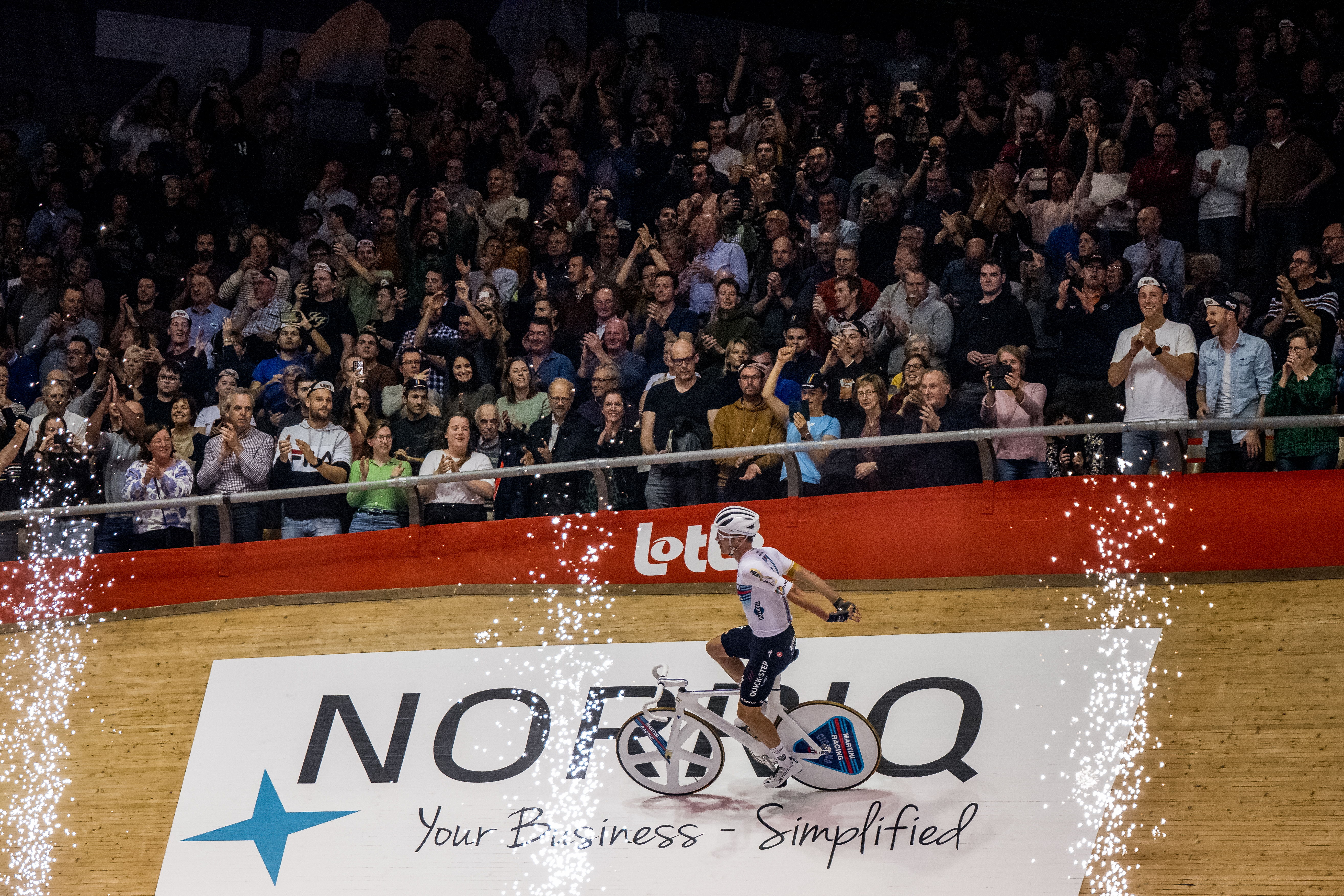 The legendary indoor race track of 't Kuipke in Ghent will be the epicentre of Belgian cycling this week, as the 82nd edition of the Six Days of Ghent – an icon of Flemish cycling culture – begins on Tuesday.
The event is one of the world's most renowned six-day track cycling races. After six evenings of racing, the pair of riders with the most laps and points wins.
On 30 October last year, it was exactly 100 years since the first laps were run in Ghent's Citadel Park. In Ghent's Six Days, which in some years has looked more like a circus attraction than a cycling race, tradition has always been as important as sport.
But despite its folkloristic character, the race has always attracted top-class riders. In 1965, it was won by Eddy Merckx, still the most successful rider in the history of competitive cycling. With Patrick Sercu, he won the first edition of the race after 't Kuipke had been rebuilt following a devastating fire. The venue burned down in 1962 after a spectator dropped a cigarette among some gas cylinders.
Today, the competition still boasts an impressive line-up, including world team race champions Yoeri Havik and Jan-Willem van Schip of the Netherlands. The European team race champions, Germany's Roger Kluge and Theo Reinhardt, will also be in attendance, as will reigning Six Days champions Robbe Ghys and Lindsay De Vylder.
The women's riders will also race, with a two-day event on Friday and Saturday. One of the participants in the women's competition will be Belgian road world champion Lotte Kopecky.
Unlike many similar events, Ghent has stood the test of time. The day after this edition, ticket sales for the 83rd edition will start, with every day of this week's event sold out.
#FlandersNewsService | Belgian cyclist Iljo Keisse at last year's anniversary edition of the Six Days of Ghent © BELGA PHOTO JASPER JACOBS
---
Related news