Seventeen NGOs call on Belgium to leave Energy Charter Treaty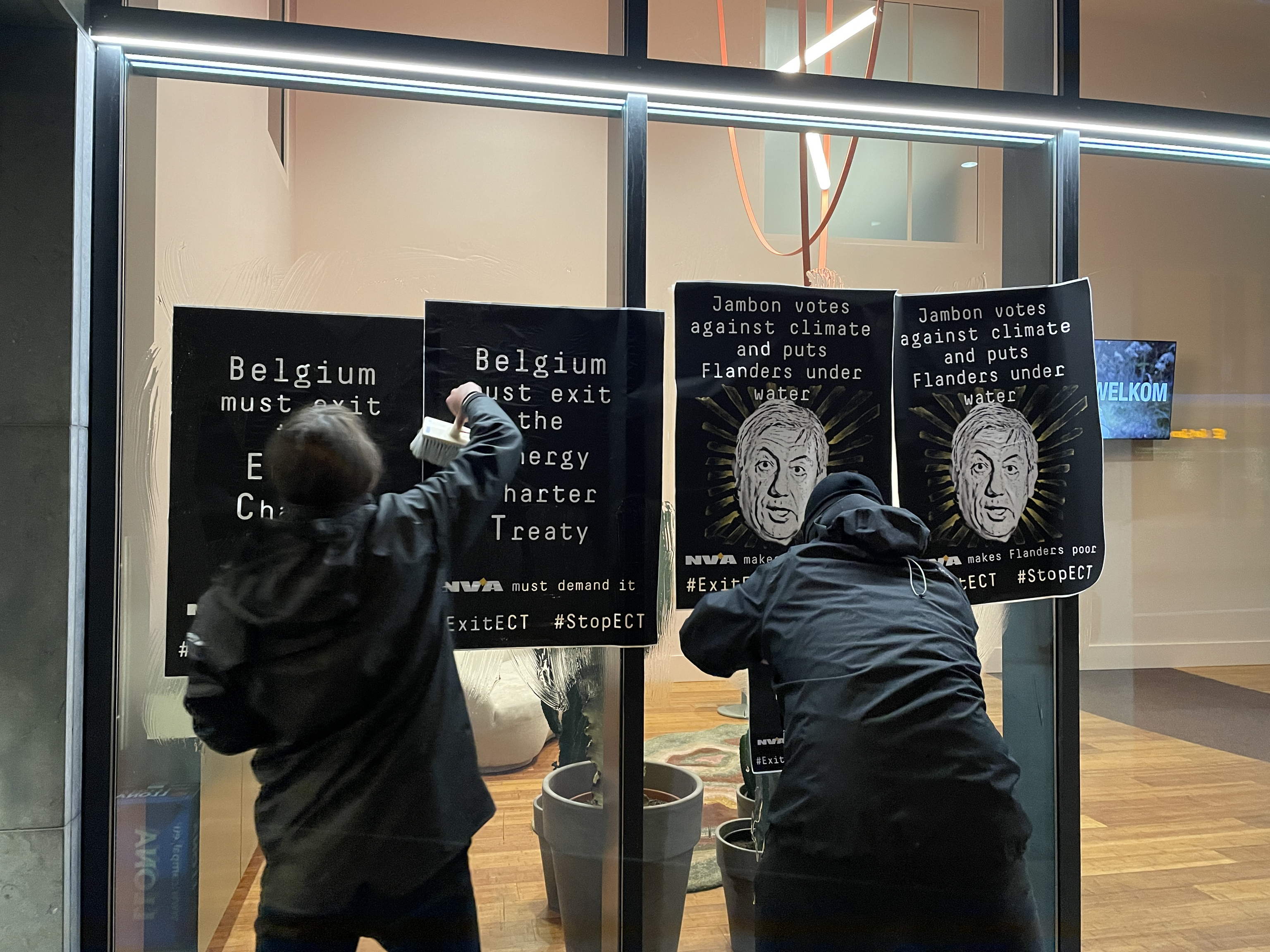 The Flemish solidarity coalition 11.11.11 and its French-speaking counterpart CNCD demonstrated against the Energy Charter Treaty (ECT) in Brussels on Thursday afternoon. Around 50 activists gathered in front of the cabinet of Energy minister Tinne Van der Straeten, before handing over an open letter signed by 17 organisations. 
The activists called on Prime Minister Alexander De Croo to get out of the ECT. Seven European countries, including France, Germany, the Netherlands, Spain and Italy, have already exited or plan to exit. The European Commission, meanwhile, wants to modernize the treaty instead.
The ECT came into force in 1998 and has been signed by 53 countries. The purpose of the text is to provide special protection for investors in the energy sector and allow companies to initiate arbitration proceedings against a state if it takes decisions that would be detrimental to their interests.
The activists take particular issue with the investor-state arbitration or ISDS clause. While the treaty, and hence the clause, may be modernised, the activists say too much power remains with multinationals and the energy sector. 
The treaty has long been a thorn in the side of NGOs. They denounce that it is being used by energy companies and investors to discourage member states from leaving fossil fuels and to demand financial sanctions. 
During COP27 in Egypt, Van der Straeten said she wanted Belgium to withdraw from the treaty. "[The ECT] mainly defends the interests of the big fossil industry," she said to VRT NWS. But the government of Flanders aligns with the stance of the Commission. "The Flemish government believes that modernising the treaty will take us far enough. That is a view I do not share." 
(TOM)
A protest action of the collective 'People against ECT'. © BELGA PHOTO NILS QUINTELIER