Sea Life Blankenberge releases two seal pups back into the sea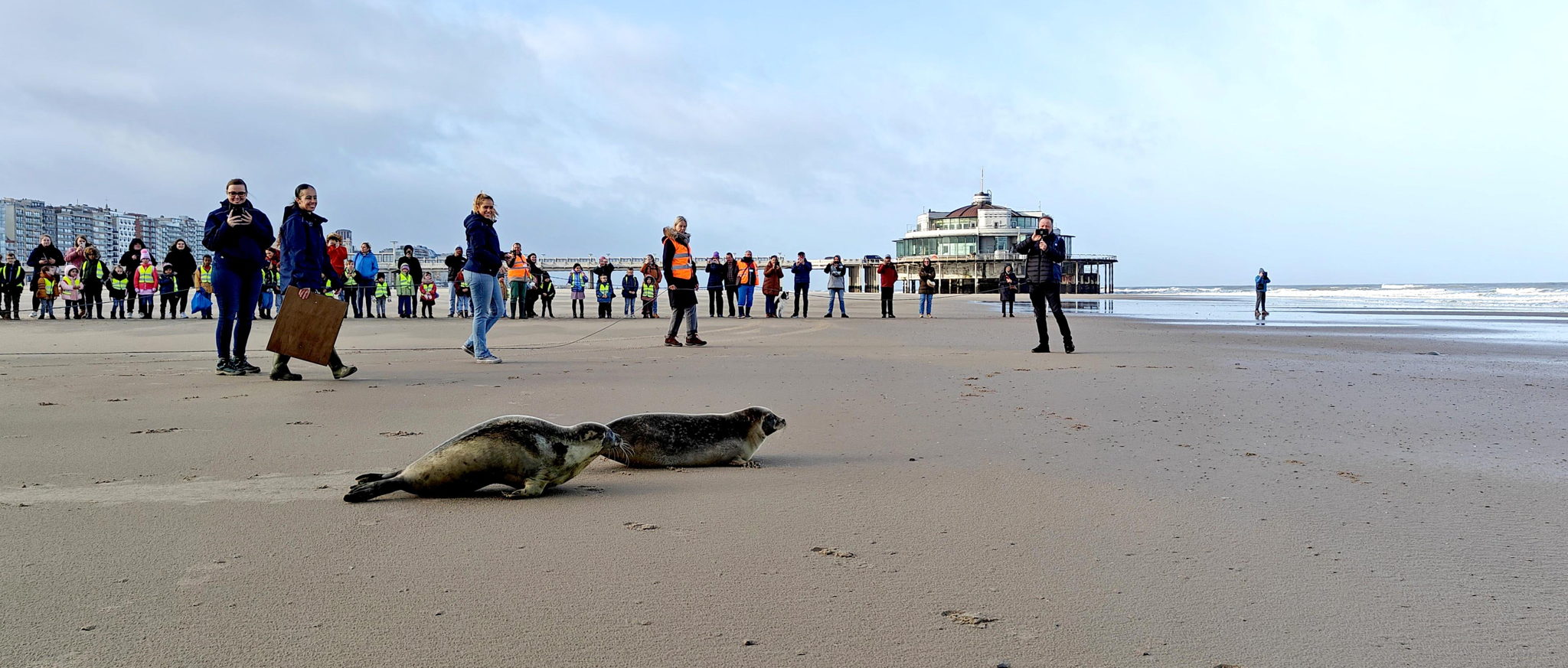 Sea Life Blankenberge has released two seal pups into the North Sea from the beach in Blankenberge. The two animals were cared for at the seal rehabilitation centre and are now strong enough to be released into the sea.
The first seal, Brada, was found on the beach at Knokke-Heist in July. She had several cuts and a fever and was underweight. After being cared for at Sea Life's rehabilitation centre, she has gained strength and now weighs 30.5 kg. All of her wounds have also healed.
The second pup washed ashore in De Panne on 1 August, clearly needing care and weighing only about 9 kg. The seal, named Pippa, was released back into the sea on Tuesday at a healthy weight of over 34 kg.
"This is our ninth and 10th successful rehabilitation since the beginning of the year," said vet nurse Jonathan Meul. "We currently have another cub in our care that we took in at the beginning of September. She has not yet reached the recommended weight of 30 kgs, so she needs to gain some weight before being released."
Meanwhile, the North Sea seal population is improving. Seals were hunted for centuries, leading to a drastic decline in numbers, but a ban on hunting in the 1960s led to an dramatic turnaround.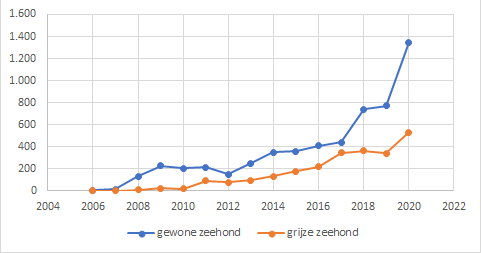 Seals are also threatened by other factors, including pollution. High levels of PCBs, harmful substances found in certain oils and plastics, can affect seals' reproduction and immune systems.
As seals become more abundant in the North Sea, they are more likely to become bycatch. They are protected at the European level, and Belgium has obligations under the European Habitats Directive, so bycatch mortality must be avoided as much as possible.
#FlandersNewsService | ​ © BELGA PHOTO MAAIKE TIJSSENS
---
Related news