Scientists in UK discover new species of dinosaur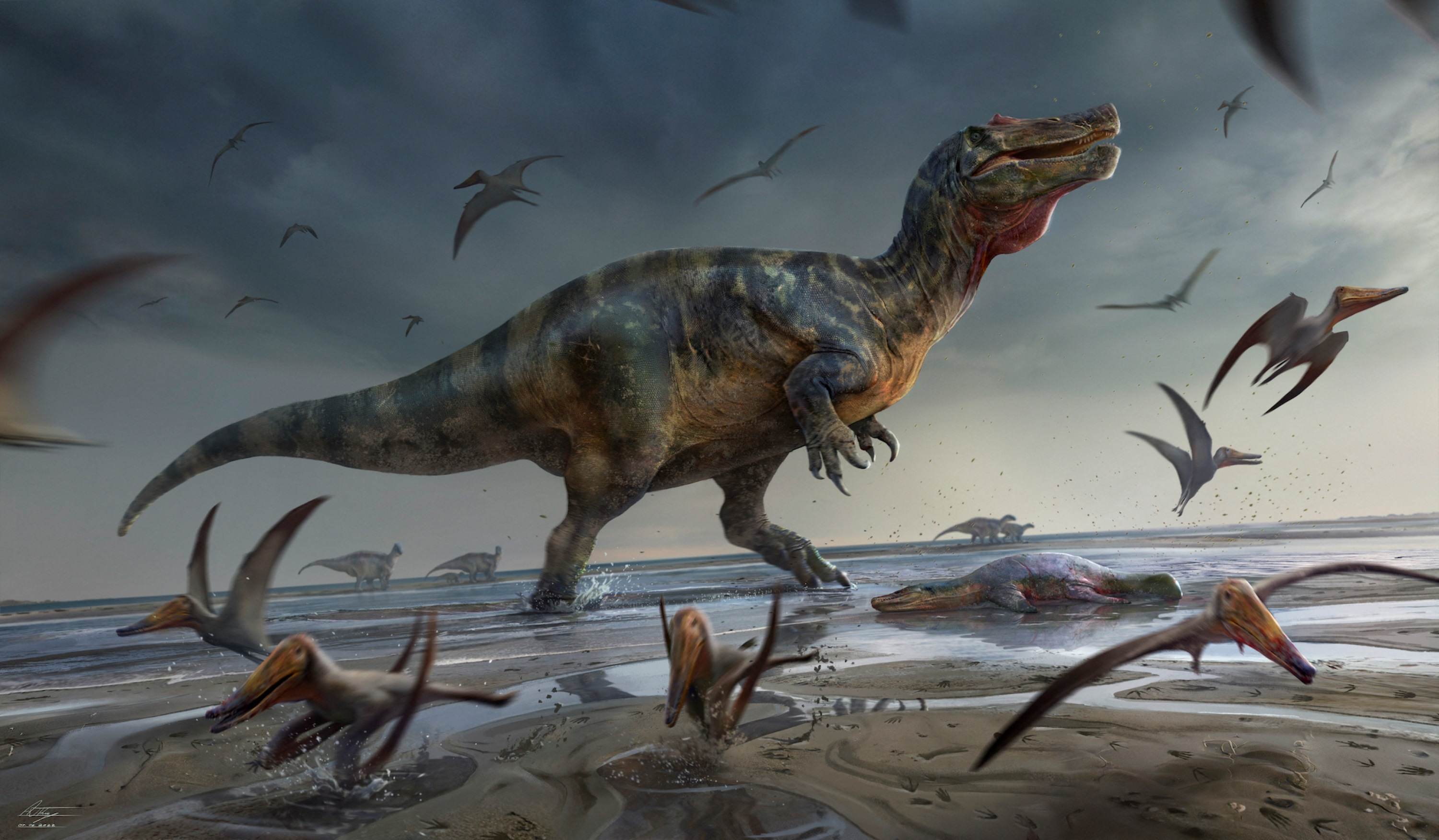 Scientists in the UK have discovered a new species of dinosaur on the Isle of Wight. It belongs to the same family as the last dinosaur discovered on the island, almost 150 years ago.
The new armoured species has been named Vectipelta barretti, after Paul Barrett, a professor at London's Natural History Museum (NHM). 
In 1865, a dinosaur from the same family was discovered on the island, off the south coast of England. That one was named Polacanthus foxii. Researchers found both species at a fossil site some 145 to 66 million years old.
"For virtually 142 years, all ankylosaur remains from the Isle of Wight have been assigned to Polacanthus foxii," said NHM researcher Stuart Pond. "Now all of those finds need to be revisited because we've described this new species."
The major difference between the two species is in the shape of their neck and back bones. V. baretti seems to bear more resemblance to a Chinese variant of the ankylosaur. Based on this, the researchers suggest that dinosaurs roamed freely from Asia to Europe.
The findings are described in the Journal of Systematic Palaeontology.
Handout released by the University of Southampton in 2022 shows an artist's reconstruction of the White Rock spinosaurid on the sandflats of the Vectis Formation on the Isle of Wight, UK © ANTHONY HUTCHINGS / UNIVERSITY OF SOUTHAMPTON / AFP