A week after its conclusion, trial over death of Sanda Dia lingers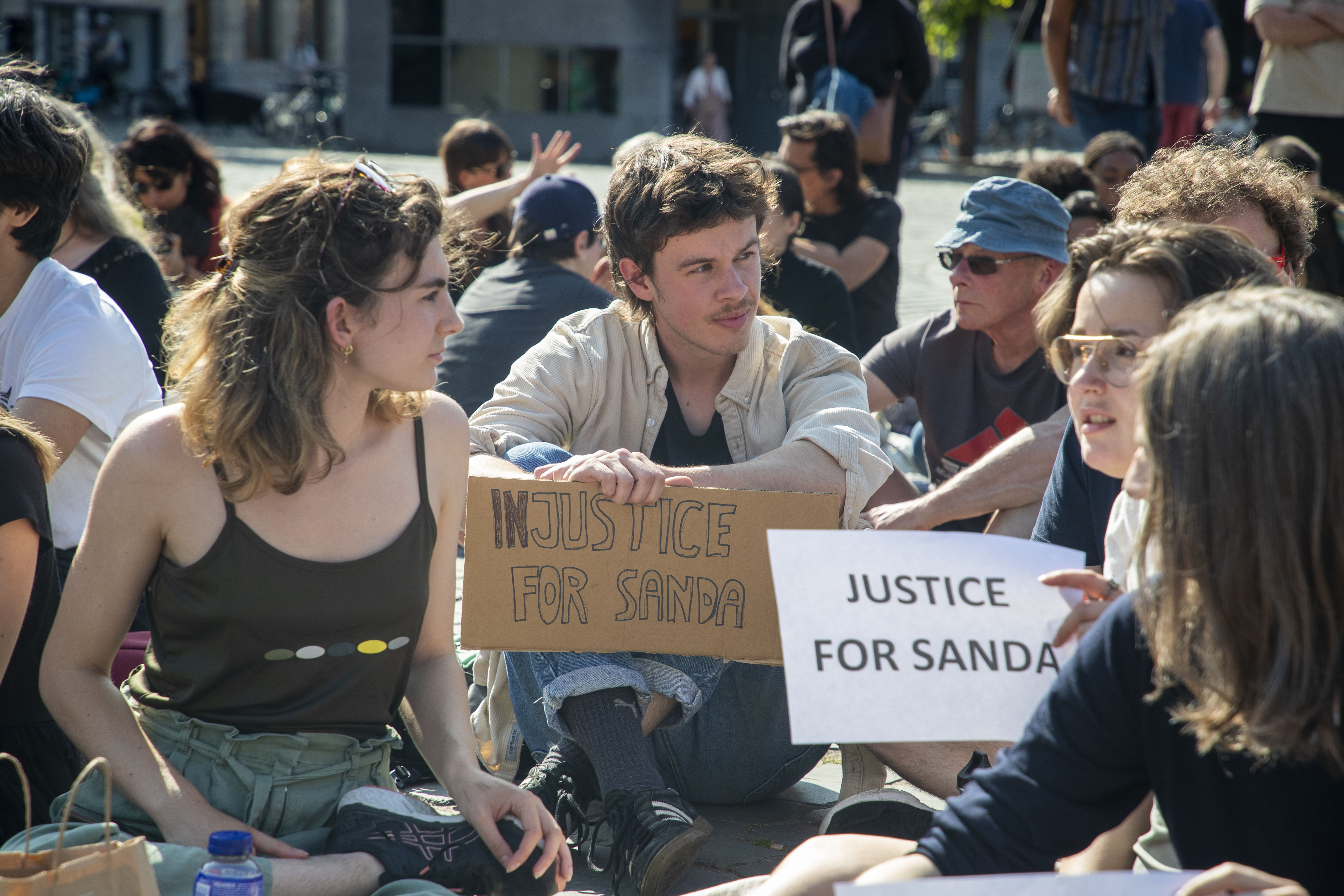 Even though the trial over the death of student Sanda Dia ended last week, the case is still the centre of attention in Flanders. Students protested last weekend against the sentencing, which they thought was too light, and the names of the guilty parties are circulating online.
The 18 members of Reuzegom, the fraternity that organised the deadly hazing ritual in 2018, were sentenced to between 200 and 300 hours of community service last Friday. They were found guilty of unintentional killing, degrading treatment and breaches of the Animal Welfare Act, but were acquitted of administering harmful substances and culpable negligence.
Around 100 students protested in Antwerp last Saturday, and students in Brussels are planning to do the same next weekend.
Outrage on social media
Others are protesting on social media. The popular Flemish YouTuber Acid shared a video where he revealed the names, pictures and occupations of the Reuzegom members. Hours later, the video was removed from Google's video-sharing website, which cited "a violation of our policy on harassment".
While the original video is not accessible anymore, others have reuploaded it on TikTok. The names of the members are also spreading on other social media like Instagram and Twitter.
The public outrage is in stark contrast to the feelings of Sanda Dia's family. While they are left with a lot of questions, they accept the verdict, his brother and sister-in-law told Flemish broadcaster VRT. "They will serve society for 200 to 300 hours. That is not to be underestimated. Suppose they had received a suspended prison sentence instead: what impact would that have had on their lives?"
#FlandersNewsService | A silent protest after the conclusion of the trial against the 18 members of the Reuzegom students club who are associated with the death of Sanda Dia in Antwerp © BELGA PHOTO NICOLAS MAETERLINCK