Sanda Dia trial: 18 suspects in deadly hazing of Belgian student back in court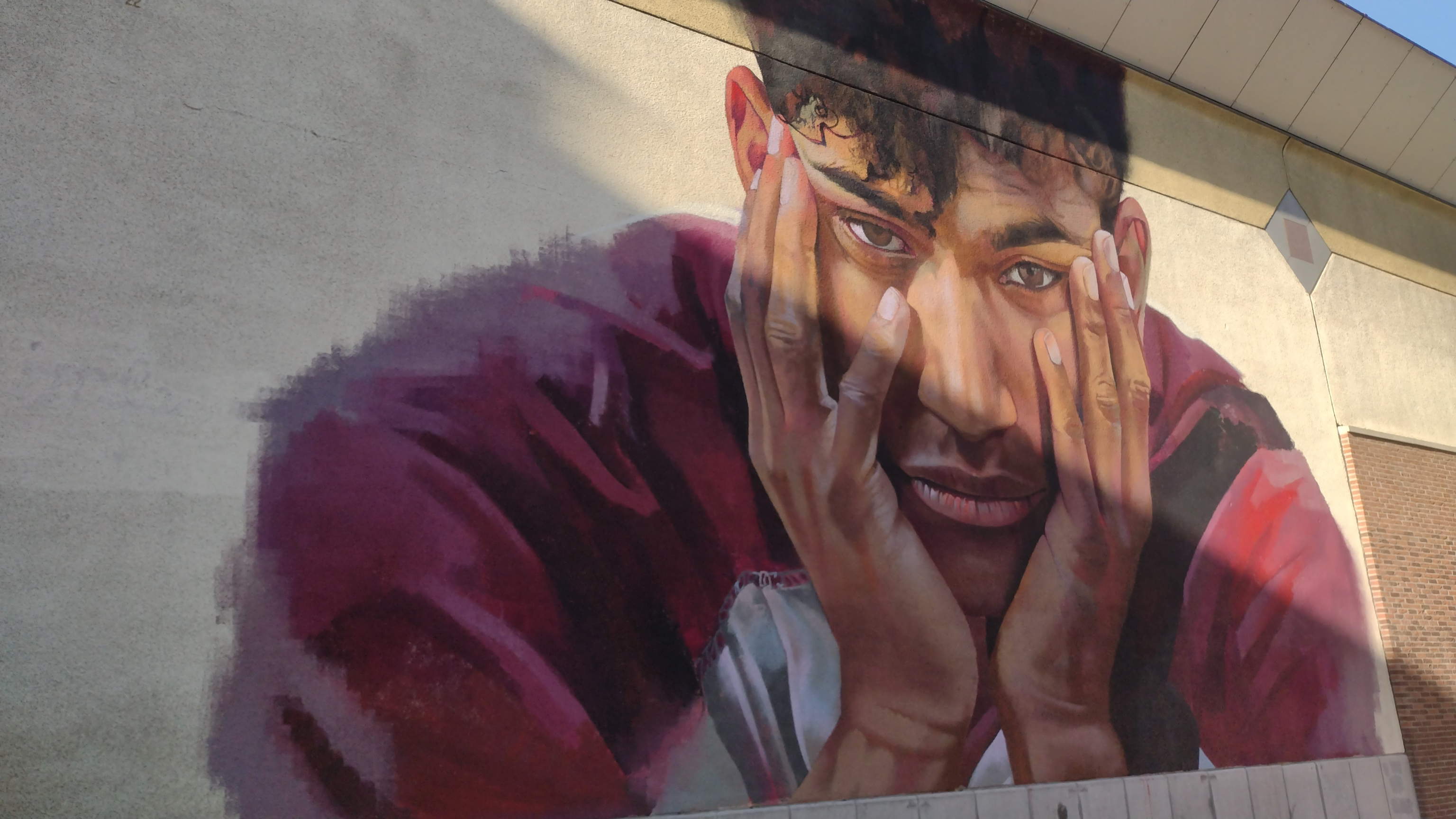 The trial into the death of Sanda Dia, the Belgian student who died after a hazing in 2018, has been in session at the Antwerp Court of Appeal since Monday. 18 former fraternity members are suspected of involuntary manslaughter, degrading treatment and culpable negligence.
Sanda Dia, a 20-year-old civil engineering student at the University of Leuven, died of hypothermia and multiple organ failure during an initiation ritual to join the student fraternity Reuzegom, after drinking large amounts of alcohol and fish oil, being urinated on and standing in a pool of cold water for an extended period of time. Sanda Dia became unwell and was taken to hospital. He died on 7 December 2018.
18 members of the now-disbanded fraternity are suspected of administering harmful substances resulting in death, involuntary manslaughter, degrading treatment and refusal of assistance due to culpable negligence.
The long-awaited trial of 18 members of the KU Leuven fraternity Reuzegom originally started in April 2022 in the court of Hasselt but was suspended after Dia's family appealed against a remark by the judge. The judge had stated that she could not legally judge the entire hazing, which took place over several days, but could only rule on the charges relating to the last afternoon and evening of 5 December 2018. 
The defence for Dia's family believes that the events leading up to and after that moment are also of importance. 'Our search for the truth compels us to do so,' they justified their appeal in 2022. On Tuesday, the lawyers for Sanda Dia's family asked the Antwerp Court of Appeal judge to apply the most severe qualification to the facts so that the hazing could be considered and judged in its entirety.
"It would be unthinkable for them to walk out of here without any kind of conviction or sanction. It would mean that humans can treat each other worse than animals and it would confirm the fact that the 18 members of Reuzengom feel that they are untouchable," lawyer Elisa Van Bocxlaer, who represents Sanda Dia's father, told the court on Tuesday.
Racism played a role in the student's death, according to lawyer Sven Mary, also representing Sanda Dia's father. In his statement on Tuesday, he described Reuzengom as an 'elitist club with a right-wing, racist slant'.
The Court of Appeal in Antwerp has set aside a whole week to hear the family's appeal. If the court agrees with the judge in Hasselt, the case will continue to be heard there. If the Antwerp Court of Appeal disagrees with the Hasselt judge, it can remit the case to itself and the full case will then be heard by the Antwerp Court.
(KOR)
A tribute mural of Sanda Dia in Leuven, Belgium © BELGA PHOTO INE GILLIS