Ryanair threatens Belgian pilots after strike notice for this summer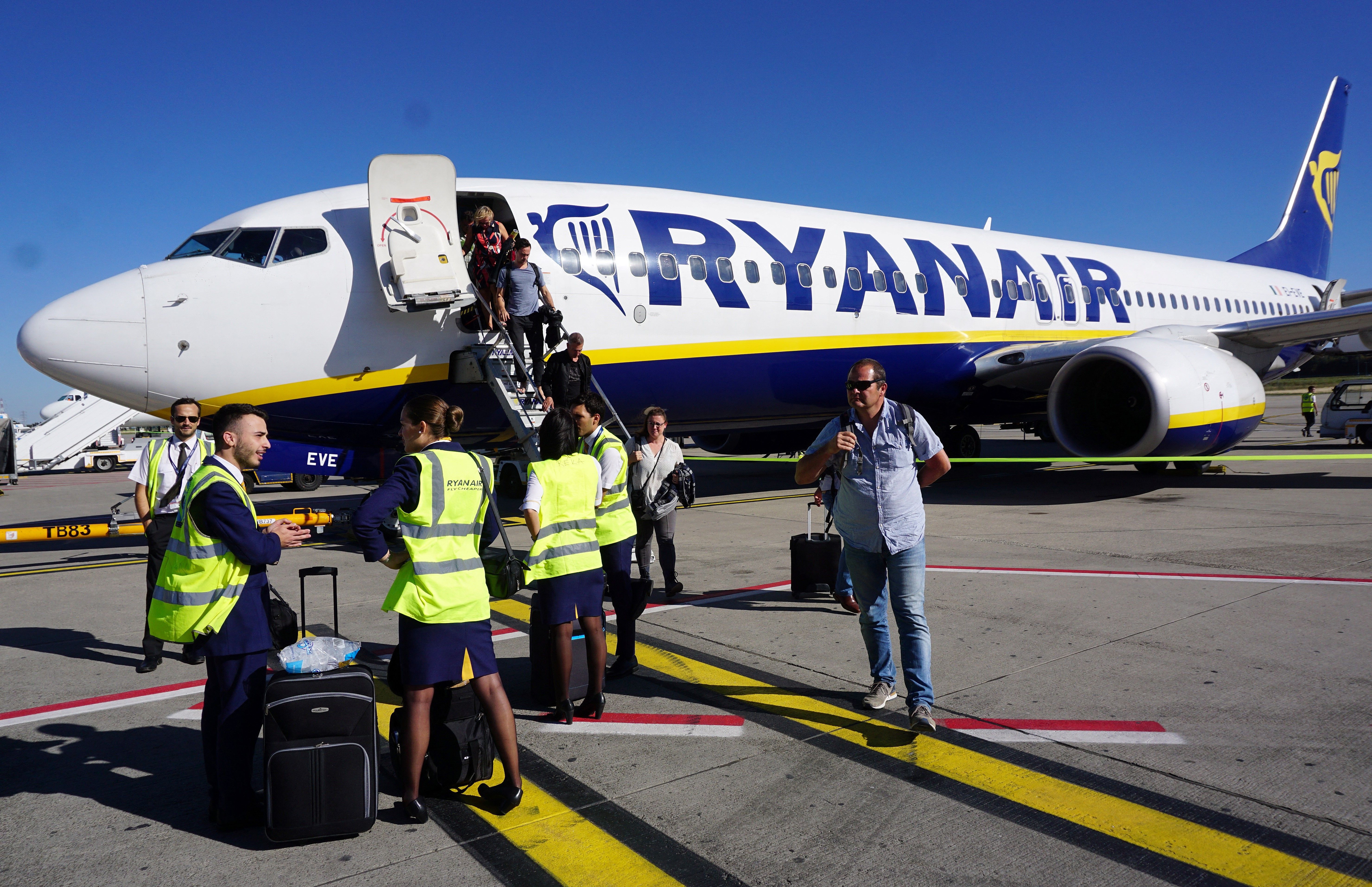 The Irish low-cost airline Ryanair has informed its Belgian pilots that they will face consequences if a strike were to be called. Earlier this week, Belgian pilots had indicated that a strike notice had been sent for this summer. "Strikes will not benefit our Belgian pilots and will only delay or cancel pay recovery and put planes and jobs at risk," Human Resources Director Darrell Hughes said Wednesday in an internal note that Belga was able to review.
A few days ago, news emerged that trade unions from five countries including Belgium are threatening a European strike by Ryanair cabin crew if the Irish low-cost carrier does not agree to "genuine social dialogue". On Monday evening, the professional association of airline pilots in Belgium BeCA and the Belgian trade unions ACV Puls and CNE announced that they supported the Belgian-based crew members' action and that a strike notification had been submitted for the pilots as well.
The dissatisfaction of cabin crew and pilots stems from the fact that Ryanair is "continuously circumventing Belgian labour law", BeCA and the unions say.
According to them, the company is using all possible means to evade its commitments made in 2019 to respect and apply national legislation.
In its message to Belgian pilots on Wednesday, Ryanair stressed that it had reached an agreement with ACV Puls/CNE on 7 October 2020 on the pay conditions for pilots until 2024 and that the union now sought to backtrack on the agreement. "If the union disregards that agreement, then all other negotiated benefits for the pilots will also lapse," it reads.
Among other things, the pilots would lose any remaining wage recovery, the 5/4 roster (work 5 days, recuperate 4 days), any agreements on transfers and promotions, job security or base in Belgium in that scenario, according to Ryanair.
The low-cost airline stressed that "strikes don't achieve anything". "Strikes only damage customer confidence and Belgian bases and crew jobs, while we are still in a fragile recovery period after Covid-19. This is not a threat, but the rational outcome if we cannot count on our Belgian crews to carry out the planning. Both our Belgian bases are already affected by the new flight tax."
In the note, Ryanair also threatens to move capacity and investments from Belgium to other countries.
"If we cannot have negotiations based on realistic and workable negotiated solutions, then we will focus our capacity and investments in other countries, where the pilots' associations and unions can reach agreements and respect them," the note reads. 
(KR)
© EMMANUEL DUNAND / AFP