Russia's war in Ukraine hinders how Belgium and EU Member States receive Russians
5 August 2022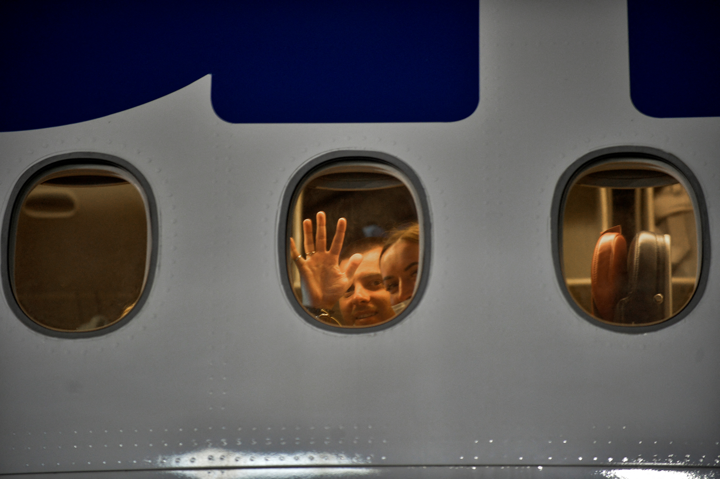 Russian citizens trying to visit the European Union are feeling the consequences of Russian President Vladimir Putin's war in Ukraine. They are facing more difficulties entering EU member states, such as stricter administrative rules and a feeling of "not welcome".
Belgium still issues visas to Russian citizens, but processing applications now takes considerably longer than before the war in Ukraine. Russian authorities kicked out Belgian diplomats from the Belgian embassy in Moscow last April and Belgium has said that the waiting times are due to staff shortages, as staff were reduced by two thirds.
Since 1 July, Belgium's embassy no longer considers visa applications for less than 90 days. Applications for professionals visas, students, researchers, family reunification and au pairs are prioritised. Belgium's Foreign Affairs Ministry stressed that these measures are not directly targeted at Moscow but all the seven countries that Belgium's embassy in Moscow covers.
Russians can still apply for asylum in Belgium, and the numbers of Russians applying for refugee statues has increased in 2022 compared to 2021. In 2022, 329 Russians applied for asylum in the first seven months of the year, while 306 Russian nationals applied in 2021, according to Belgium's Foreign office.
Borderline
Particularly in countries at the border of Russia and Belarus, the situation is getting tougher for Russians. Estonia announced on 28 July that it will stop issuing visas or temporary residence permits to Russian citizens who want to study in the country. Moreover, Estonian officials will no longer let Russian or Belarusian citizens who don't have a legal right to stay in the country stay there, including people who have a visa issued by another EU country.
"These are citizens of a state that is waging a genocidal war and in this case, Estonia's view is that the sanctions should affect the whole of Russian society. I encourage the EU to apply these restrictions," said Urmas Reinsalu, the Estonian Minister of Foreign Affairs.
"Maybe a citizen does not participate in decisions and acts of war and does not agree with the Putin regime, but it is clear that he is a citizen of the country that is waging a genocidal war in Ukraine."
"Unbearable" in Finland
Finland is the only country in the EU with a border to Russia, which still issues tourist visas to Russian citizens. But for many Finnish people, Russian tourism is now controversial, with buses loading Russian citizens to Nuijamaa, a border crossing between the two countries.
Yet even as Finns are sceptical of Russian tourism, the easing of Covid-19 restrictions has increased the number of visiting Russians: 185,000 Russian tourists visited Finland in July, while there were 125,000 in June. 
"Ukrainian citizens are being killed, civilians, women and children are being killed in Ukraine, and meanwhile Russian citizens are on vacation in the EU. I find this an unbearable situation," criticized the Finnish politician of Finland's National Coalition party, Jukka Kopra.
Heading to Central Asia and the Middle East
The richest Russians are going to the UAE, while Turkey also hosts thousands of Russians. Direct flights still connect the two nations, and in May, it was revealed that Russians are the main foreign buyers to acquire Turkish real state, according to government statistics which Euronews reported.
Moreover, many Russians decide to settle down in Central Asia's former Soviet colonies, as they do not have to present a visa. This way, they avoid sanctions and can develop their businesses without antagonistic relations with the host country, said Nicolas Gosset, a Russia-Eurasia researcher at the Belgian Royal Institute of Defence, to the Belgian channel RTBF.
(VIV)
#FlandersNewsService
© BELGA PHOTO (YAMIL LAGE / AFP) Russian tourists waves from a charter flight to Russia at Juan Gualberto Gomez airport in Varadero, Cuba on March 6, 2022.