Russian consul general has to leave Belgium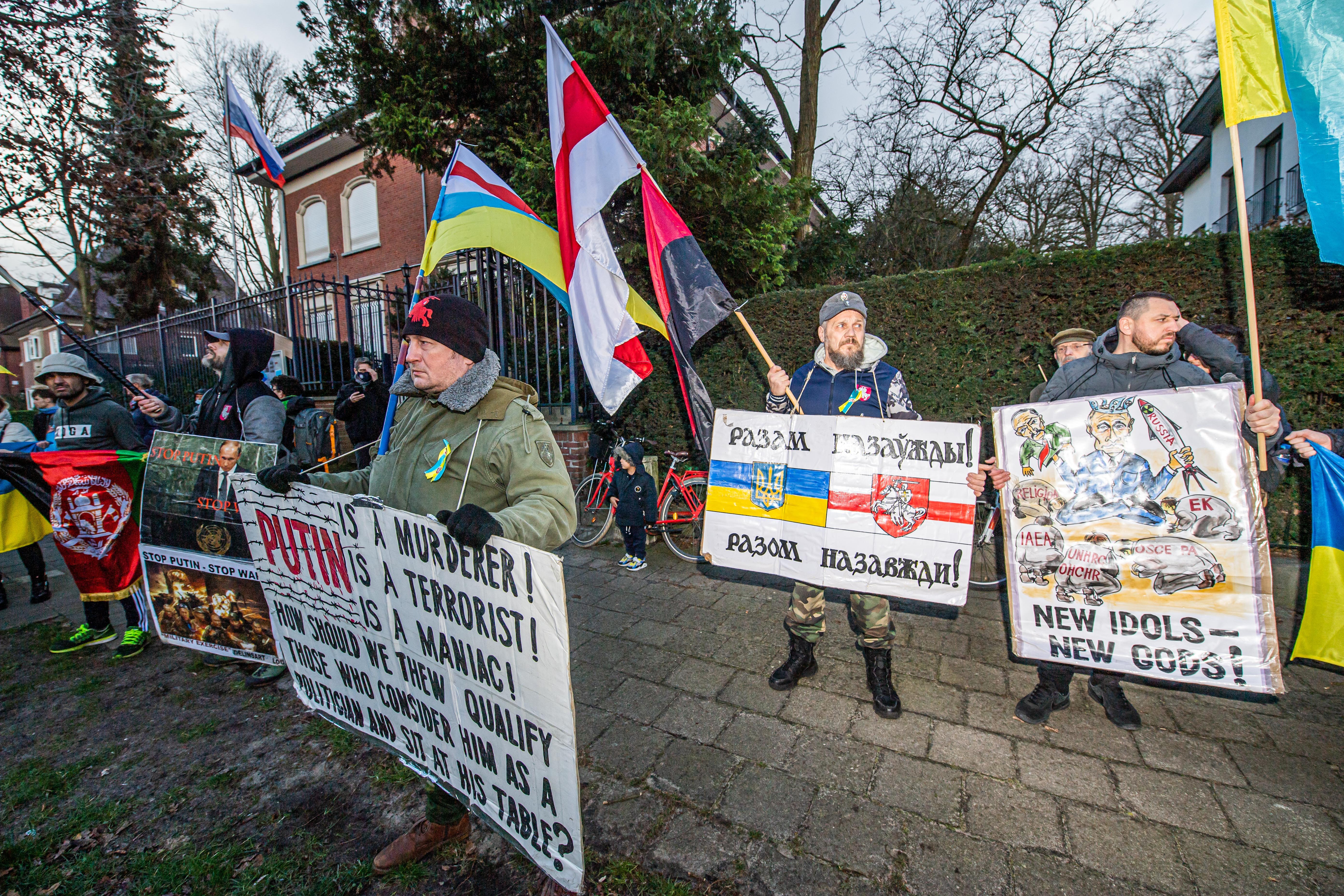 The Russian consul general Georgy Kuznetsov has to leave Belgium because he is suspected of espionage. That is what De Standaard and Gazet van Antwerpen write on Friday. Kuznetsov got friendly with Flemish MP Filip Dewinter (Vlaams Belang, Flemish far-right nationalists) In Antwerp, among others.
Last week, Belgian Minister of Foreign Affairs Sophie Wilmès (MR) announced in the House of Representatives that 21 Russian 'diplomats' were being expelled from Belgium because they were in fact spies. Minister Wilmès did not give any details about the 21 Russians' identities, but De Standaard learned that one of them is consul general Georgy Kuznetsov. He and the other suspected spies are taking a plane to Moscow this weekend.
Kuznetsov is a well-known personality in the Flemish city of Antwerp. He fostered close contacts with several Flemish dignitaries. On 26 January, Flemish MP Filip Dewinter posted a picture of himself next to Kuznetsov in the Flemish Parliament on Twitter. At that time, Dewinter still openly showed sympathy for Russia and for Vladimir Putin. "The anti-Putin and anti-Russia campaign does not help us. Neutrality is the message. Russia is our ally. Not an enemy," Dewinter wrote next to the picture.
Dewinter had invited Kuznetsov to the Flemish Parliament. on On March 10, Dewinter had also invited Kuznetsov to speak at his Hertogfonds, an Antwerp non-profit organisation that 'promotes Flemish culture and European civilisation'. That speech was cancelled because the war in Ukraine had already broken out at that time. In the meantime Dewinter has also renounced his sympathy for Putin.
In January, Kuznetsov still had official contact with Governor of Antwerp Cathy Berx (CD&V, Flemish Christian-democrats). But Kuznetsov did not only seek contact with politicians. He paid visits to the port of Zeebrugge, to dredging company Deme and to the top of the Antwerp local police "to thank them for the security assignments at the consulate". In themselves, these are not strange activities for a Russian diplomat, but according to the intelligence services, Kuznetsov was primarily looking for information that could be useful to the Putin regime. "These individuals are involved in espionage and influence peddling activities," Wilmès (MR) said in the Chamber last week. "That poses a threat to national security."
(KOR)
Picture taken during a protest action in front of the Russian consulate-general in Antwerp © BELGA PHOTO JONAS ROOSENS