Riots in France continue as pension reform is signed into law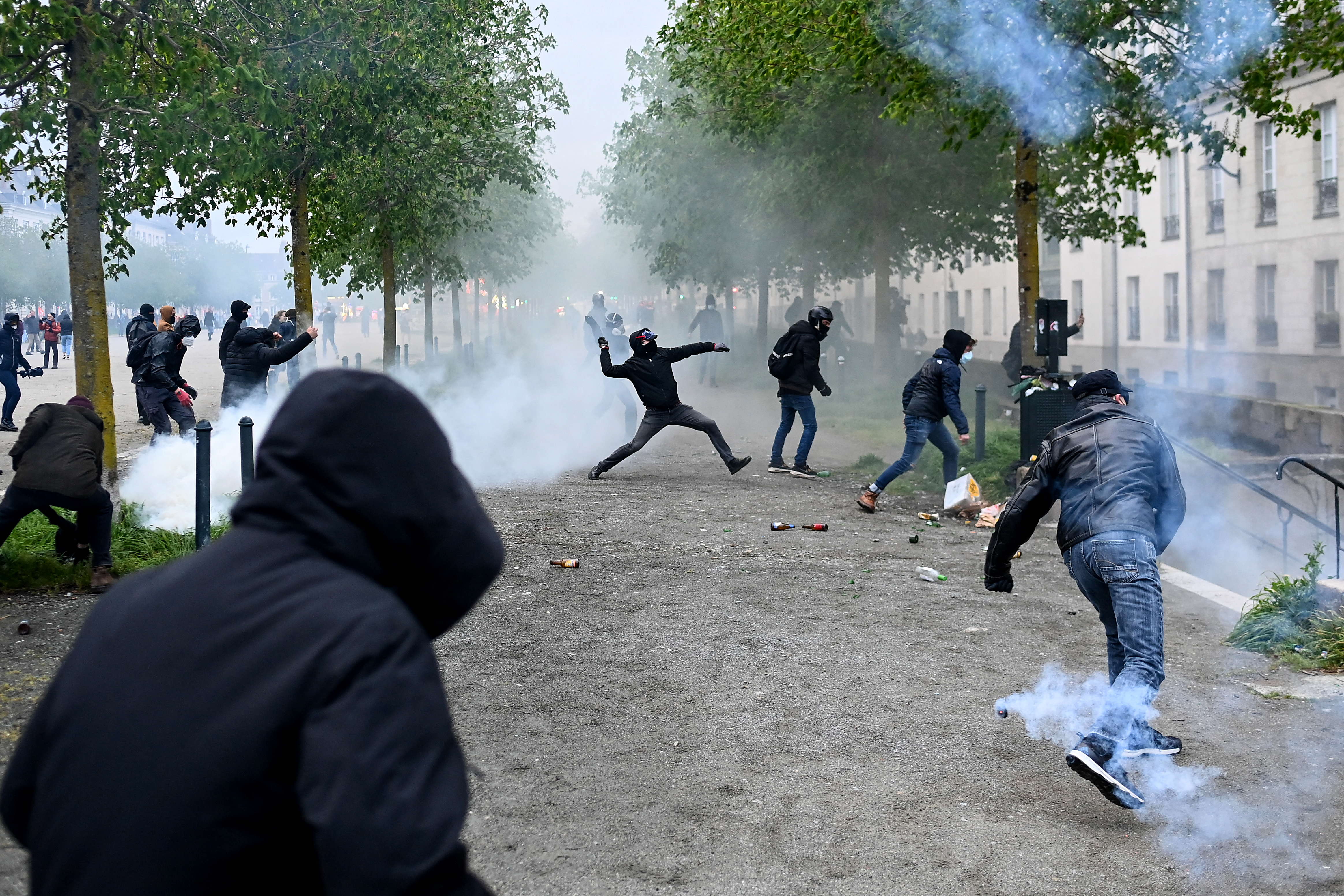 Riots broke out in numerous French cities after the Constitutional Council gave the green light to controversial pension reform on Friday. In recent weeks, many people have protested against raising the retirement age from 62 to 64, including confrontations with the police. The reform was officially signed into law on Saturday morning.
Rubbish and rubbish bins were set on fire in many places in Paris, and large groups of people gathered in front of the city hall. Police used tear gas and had made 112 arrests by around 22.30.
In Rennes, western France, a police station was set on fire. The flames were extinguished after a few minutes. A fire was also set at one of the doors of a congress centre in the former Jacobin monastery.
In Marseille, in the south, demonstrators stormed the tracks of the railway station around 20.00. There were also riots in Lyon, Grenoble and Nantes. Protesters marched in Nice, where there were demonstrations and blockades during the day. Arrests were reported in several cities.
Saturday will also see many demonstrations, and trade unions called for another major day of protest on 1 May, Labour Day. While they had called on president Emmanuel Macron not to continue with the reform on Friday, it was signed into law and published in the Official Journal of the French Republic on Saturday morning.
Belgian politicians are keeping a close eye on events in France. Prime minister Alexander De Croo is aiming for a pension reform before the next elections in 2024.
© SEBASTIEN SALOM-GOMIS / AFP