Restoration begins on facade of Brussels Justice Palace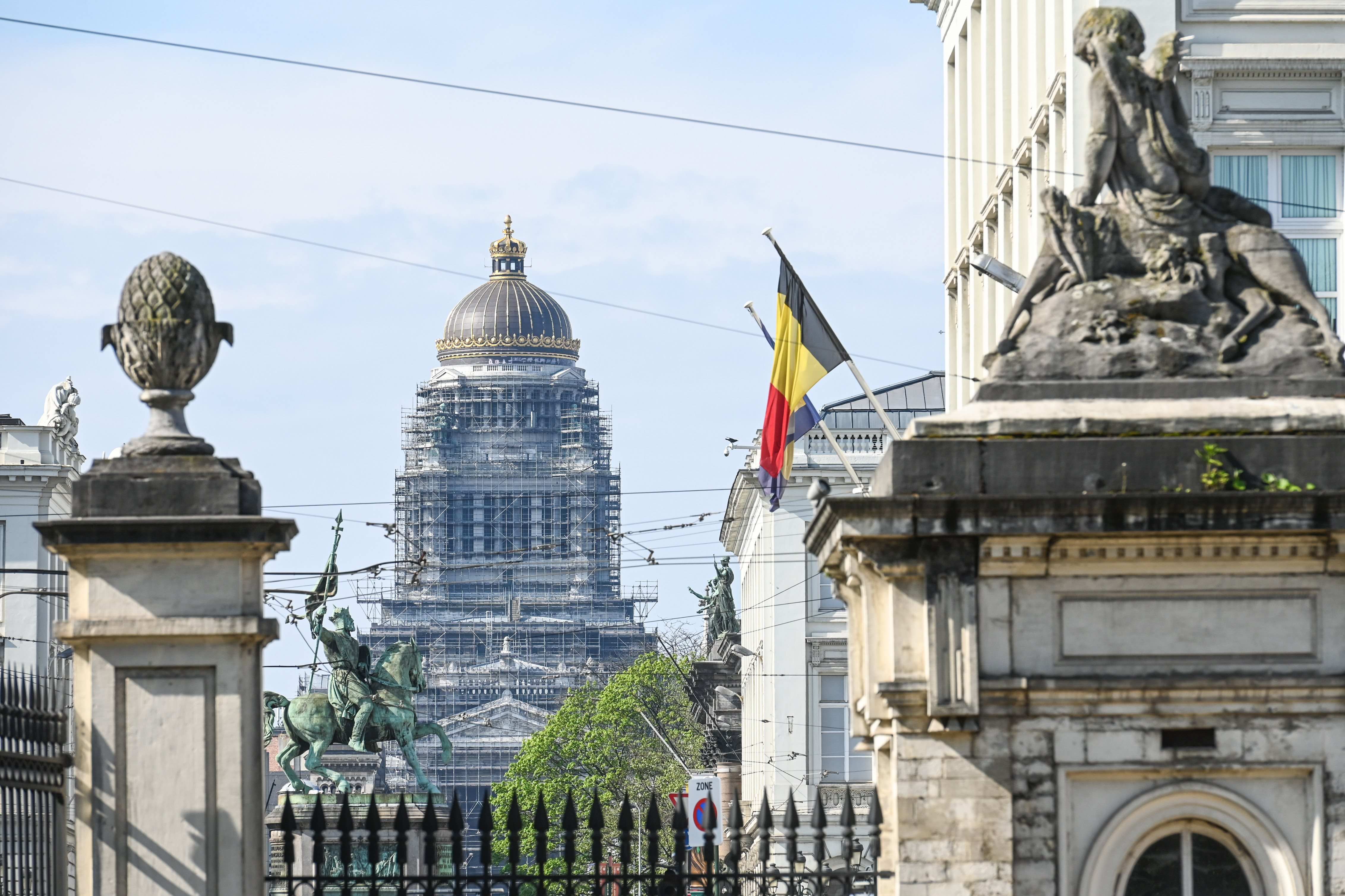 Restoration on the facade of the Justice Palace has begun in Brussels, 140 years after the building first opened.
The restoration work on the landmark building, designed by architect Joseph Poelaert, began this summer and will be carried out in several phases. The first phase will restore the front of the courthouse over two years. The facade, which has suffered from wear and tear and moisture problems over the years, will be cleaned while the stones are repaired and safety checks carried out.
Custom-made stones, identical to the original stones from quarries in the Burgundy region of France, will be used for the repairs. The grout between the stones will also be renewed to prevent moisture issues. Additionally, this first phase will see the restoration of the courthouse colonnade and a complete redesign of the forecourt.
The second stage will focus on the base of the dome. The dome itself was restored in 2003, and now the focus on the base will take place between 2026 and 2027 after an initial study in 2024.
The final step will be the restoration of the other facades. The building, which was the largest building in the world at the time of its construction, should be scaffold-free by 2030.
Federal Justice minister Vincent Van Quickenborne (Open VLD), secretary of state for Building Regulation Mathieu Michel (MR), Brussels secretary of state for Town Planning and Heritage Ans Persoons (Vooruit.brussels) and mayor Philippe Close (PS) were present at the official launch.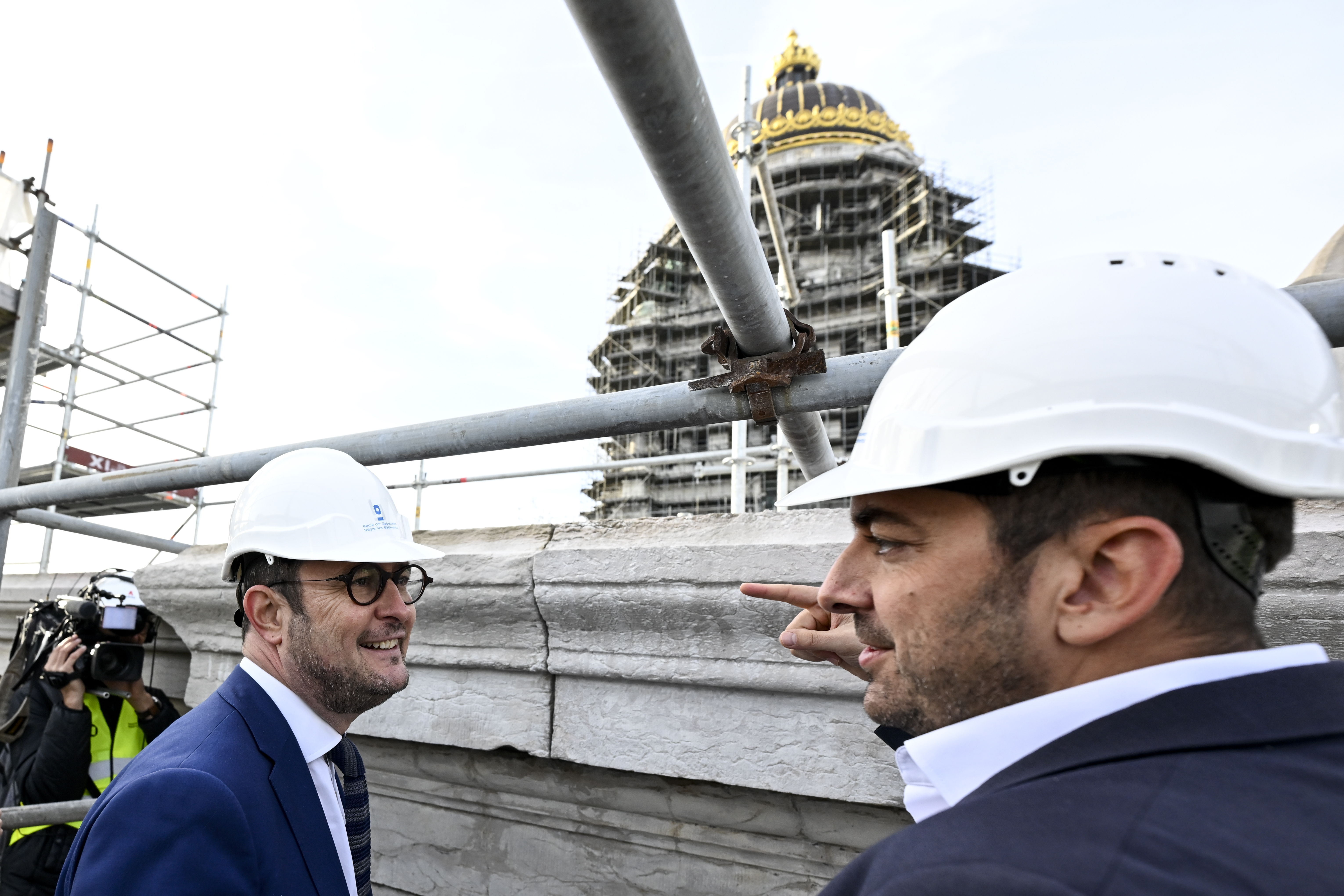 "For many, the scaffolding of the Justice Palace symbolises a decades-long standstill of justice," said Van Quickenborne. "But just as the turnaround in justice has begun, with digital transformation, the introduction of shorter sentences and a new Criminal Code, among other things, so too has the Palace of Justice. The judges, court staff, lawyers and everyone working there every day deserve this."
"This is a day to remember," said Michel. "The iron skeleton surrounding the largest courthouse in the world will finally be gradually removed. It is our duty to preserve this symbol of our democracy and to show it to future generations in all its splendour."
"At last, we are putting an end to the very unpleasant situation that has dragged on for too long and giving this piece of heritage back its original grandeur," says Persoons. She believes that the Justice Palace, which has been on the provisional list of Unesco World Heritage since 2008, should claim an official inscription on the World Heritage List after restoration.
© BELPRESS
---
Related news