Rest in nature: Popularity for natural burials grows in Flanders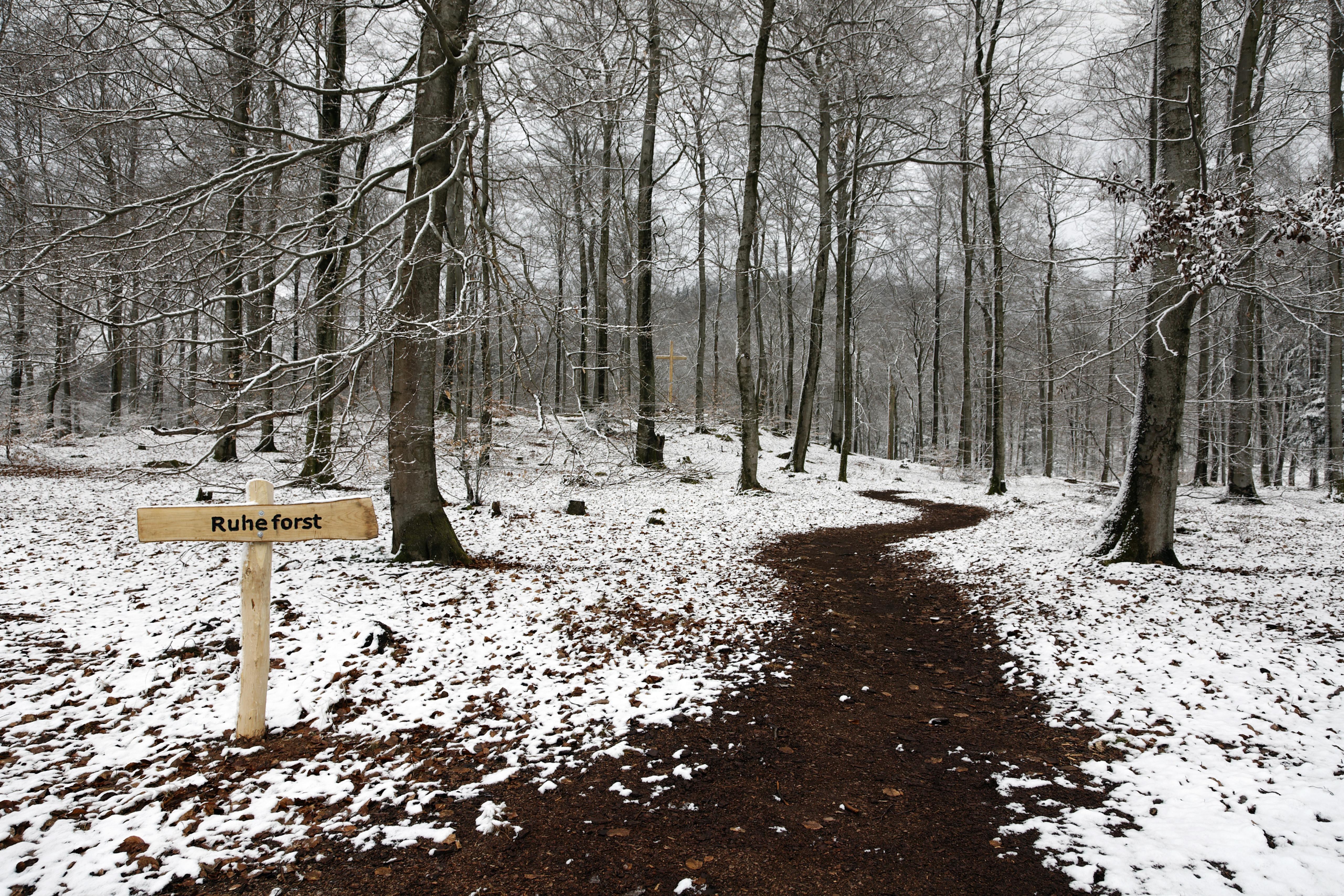 Belgians are increasingly keen to be laid to rest in nature, with six natural burial sites already existing in Flanders. Flemish Minister of Nature Zuhal Demir said this number could rise but stressed that environmental considerations will precedence when authorising natural burials.
In particular, the provisions of the Nature and Forest Decree will be taken into account when responding to the growing demand for interment outside of established burial sites (cemeteries and graveyards). Burying mortal remains in nature is not currently permitted by Flemish legislation.
However, it is possible to scatter cremated ashes or bury them in natural burial sites. As such, local authorities have been accommodating by redesigning their cemeteries as micro-nature areas through actions such as rewilding.
Others go a step further and set up separate natural burial grounds with the permission of Nature and Forests.
Rewilding cemeteries
Through rewilding, which is the naturalising of cemeteries, a green feel is created alongside ecological buffers where interesting plant and animal species can thrive and nature has free rein.
Natural cemeteries give people the chance to choose a tranquil natural location as their final resting place. Nature has free rein in these spaces with little human intervention to impose order.
A natural burial site is an area in a forest or nature where ashes can be scattered or biodegradable urns can be placed. However, this is only possible provided there is a last will and testament of the deceased or an agreement of all next of kin.
Creating natural burial sites starts with a discussion between the various involved parties to define the conditions and obtain the necessary permits. As stated, natural burial sites cannot be created anywhere. Above all, nature and the provisions of the Nature and Forest Decree must be prioritised.
#FlandersNewsService | Woodland burial site, alternative cemetery in Rhineland-Palatinate, Germany. © BELGA PHOTO