Republican Mike Johnson elected speaker of the US House of Representatives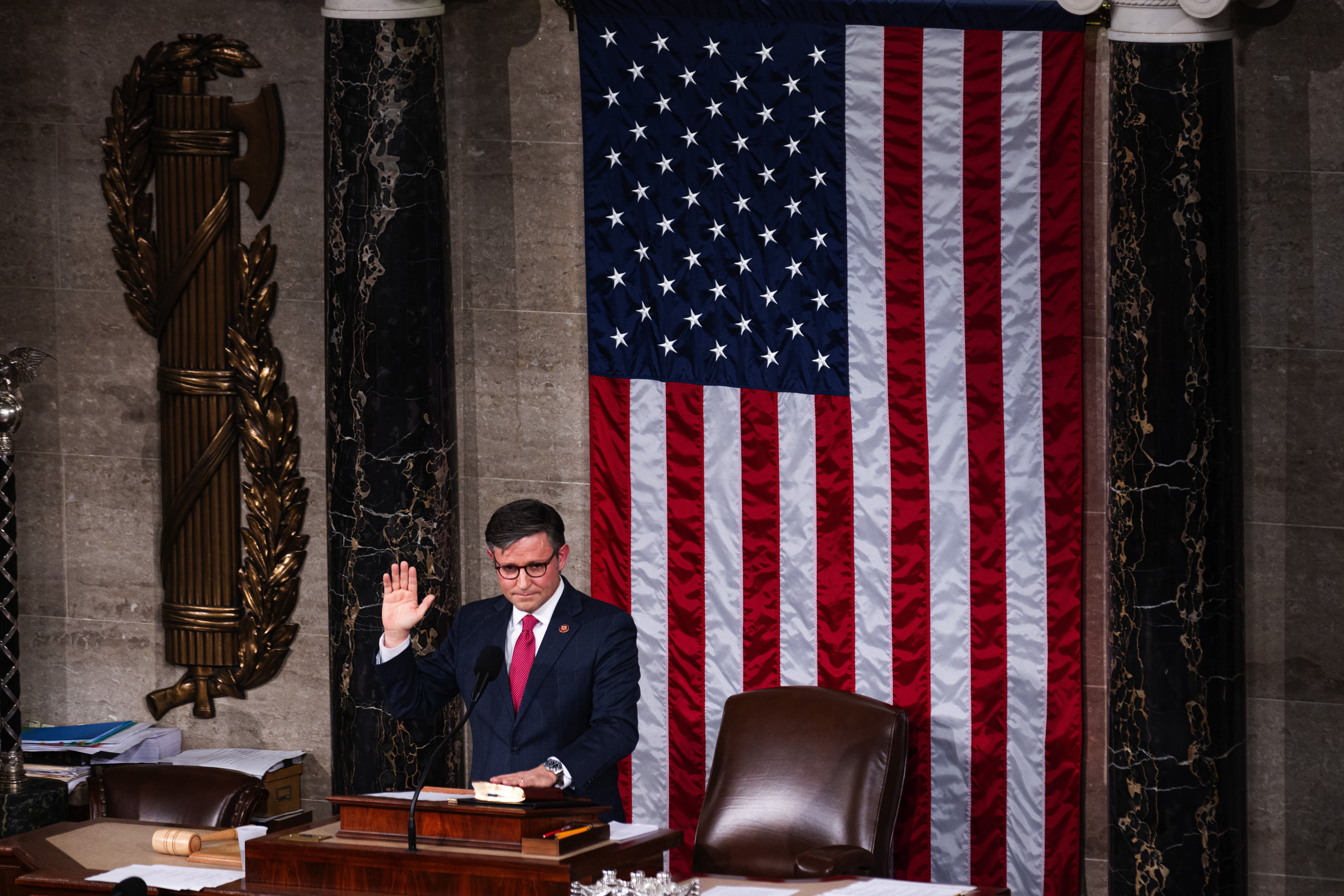 Republican Mike Johnson was elected speaker of the US House of Representatives on Wednesday. He received the support of 220 of the 435 members of the House.
Johnson, a relatively unknown Republican from Louisiana, has said he is a supporter of former President Donald Trump.
It took Republicans more than three weeks, hours of closed-door negotiations and three other candidates to reach the decision to elect Johnson. On Tuesday, the Republicans added Johnson to the running, and the 51-year-old won the candidacy after deliberations.
With 221 out of 435 seats, the Republicans have a slim majority in Congress. They cannot afford opposition from within their own ranks.
Mike Johnson succeeds Kevin McCarthy, who was forced to resign earlier this month. Since then, the House has come to a virtual standstill. Johnson himself said on Tuesday night that he had complete confidence in his election. "We are united. You will see this caucus working like a well-oiled machine. We owe it to the American people".
Johnson received a definitive endorsement from Trump on Wednesday. The previous candidate, Tom Emmer, gave up his run on Tuesday after criticism from the Trump camp. Trump confidant Jim Jordan also failed to garner enough support in the House for Emmer.
©Xinhua/Aaron Schwartz
---
Related News