Renovation Brussels Palais de Justice can finally begin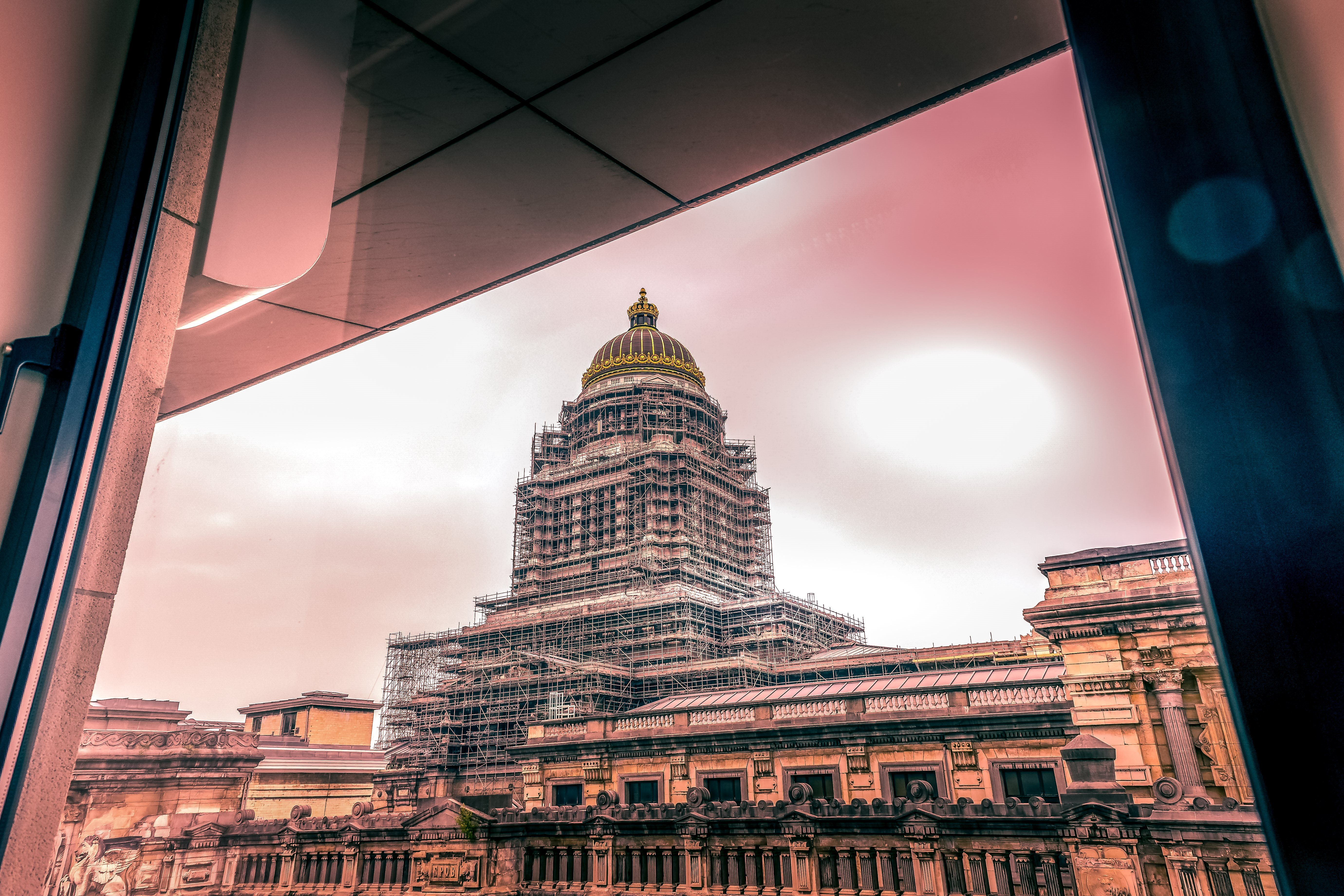 A public contract to restore the facades of the Palais de Justice was agreed today. A historic moment. The building has been surrounded by scaffolding since the 1980s. The ambition is to get rid of it by 2030, just in time for Belgium's 200-year anniversary.
Mathieu Michel, Secretary of State in charge of public buildings says renovating the Palas de Justice is a priority. Within two years, the first efforts of the renovation work should be visible.
The first part of the project concerns the facades facing Place Poelart and the base of the dome of the huge building. The project is forecast to cost between €35 and €40 million, but the final cost is likely to grow due to inflation making construction materials more expensive.
A preparatory phase to renovate the buildings began on 15 March 2021 around the scaffolding which has surrounded the palace since the 1980s. The scaffolds have never actually been used for renovation and are now worn out and no longer comply with current standards. They have had to be refurbished to allow for measurements of the building, which will allow for the actual renovation.
No more scaffolding by 2030
According to the Secretary of State, the actual refurbishment is expected to start by the spring or summer of 2023. The facades of the 4,600 m² building will be refurbished and the work is expected to make the building 10-15% more energy efficient.
The first phase is expected to finish in the second half of 2024. Work on the extended base of the dome should then begin in 2025. The next two phases of the renovation will focus on the other facades of the building, namely Rue aux Laine, Rue des Minimes, and Rue Wynants. Scaffolding will then be removed progressively.
#FlandersNewsService
© BELGA PHOTO