Record number of cable thefts detected on Belgian railroads in 2022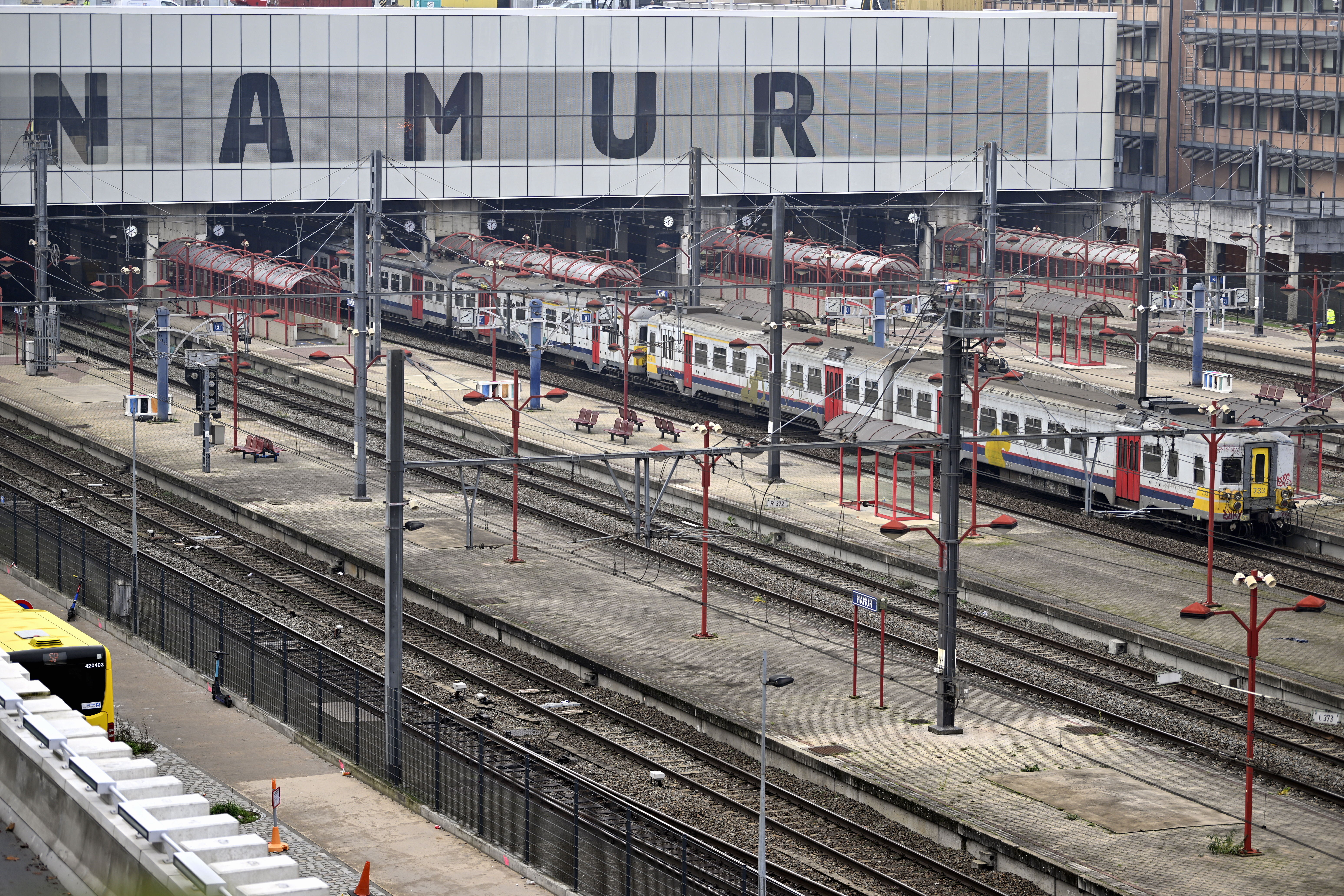 2022 was a record year for cable thefts on the Belgian rail network. While 2021 counted 153 thefts, 466 were recorded last year. As a result, Belgian railroad infrastructure manager Infrabel and the federal railroad police are taking additional measures.
In 2022, over 83 per cent of cable thefts were committed in Wallonia, 12 per cent in Flanders and 5 per cent in Brussels. Most of the thefts occurred in the Charleroi region (296 incidents), followed by the districts of Liège (62 incidents), Antwerp (34 incidents) and Brussels (21 incidents). The remaining incidents in Flanders took place in the districts of Leuven (15), Ghent (6) and Hasselt (3).
Cable thefts caused Belgian train traffic to be delayed by 33,169 minutes last year, an average of more than an hour and a half per day. Nevertheless, delayed works are also a consequence of cable thefts, as Infrabel's technicians must first carry out urgent repairs before starting their everyday work of maintaining or renewing signalling.
No witnesses
According to Thomas Baeken, spokesman for Belgian rail infrastructure manager Infrabel, catching the culprits is not always obvious. "We, of course, report every theft. But without witnesses or a clear trail, it is often difficult to catch the perpetrators and recover the damage," he said in October following a cable theft on the Vilvoorde-Malines railway line.
A national action plan has been in place since 2013, which includes working with ironmongers. "They know which cables come from the track, so thieves cannot offer them for sale. Moreover, all payments go electronically, so there is always a trace. But cable thieves can always go abroad with their loot. Then it becomes more difficult to track them down."
Imprisonment
If copper thieves are caught, they risk imprisonment and a heavy fine. To recover its damages, Infrabel systematically undertakes civil actions. In 2022, this led to 11 convictions. The penalties that suspects can receive for this can reach up to 5 years in prison and fines of several thousand euros.
In 2018, the previous record year, 315 incidents were recorded. However, according to Infrabel, the efforts at the time did lead to the arrest of several gangs operating in Belgium, and the number of thefts was significantly reduced in the following years.
Federal railroad police and Infrabel hope to bring the rising number of thefts down in 2023. Infrabel will better secure its infrastructure, for example, with GPS trackers to locate cables. In addition, the federal police will carry out several specific control actions throughout the year. Since the beginning of January, six people have already been arrested.
© BELGA PHOTO ERIC LALMAND