Rebels supported by Rwanda win ground in Eastern DRC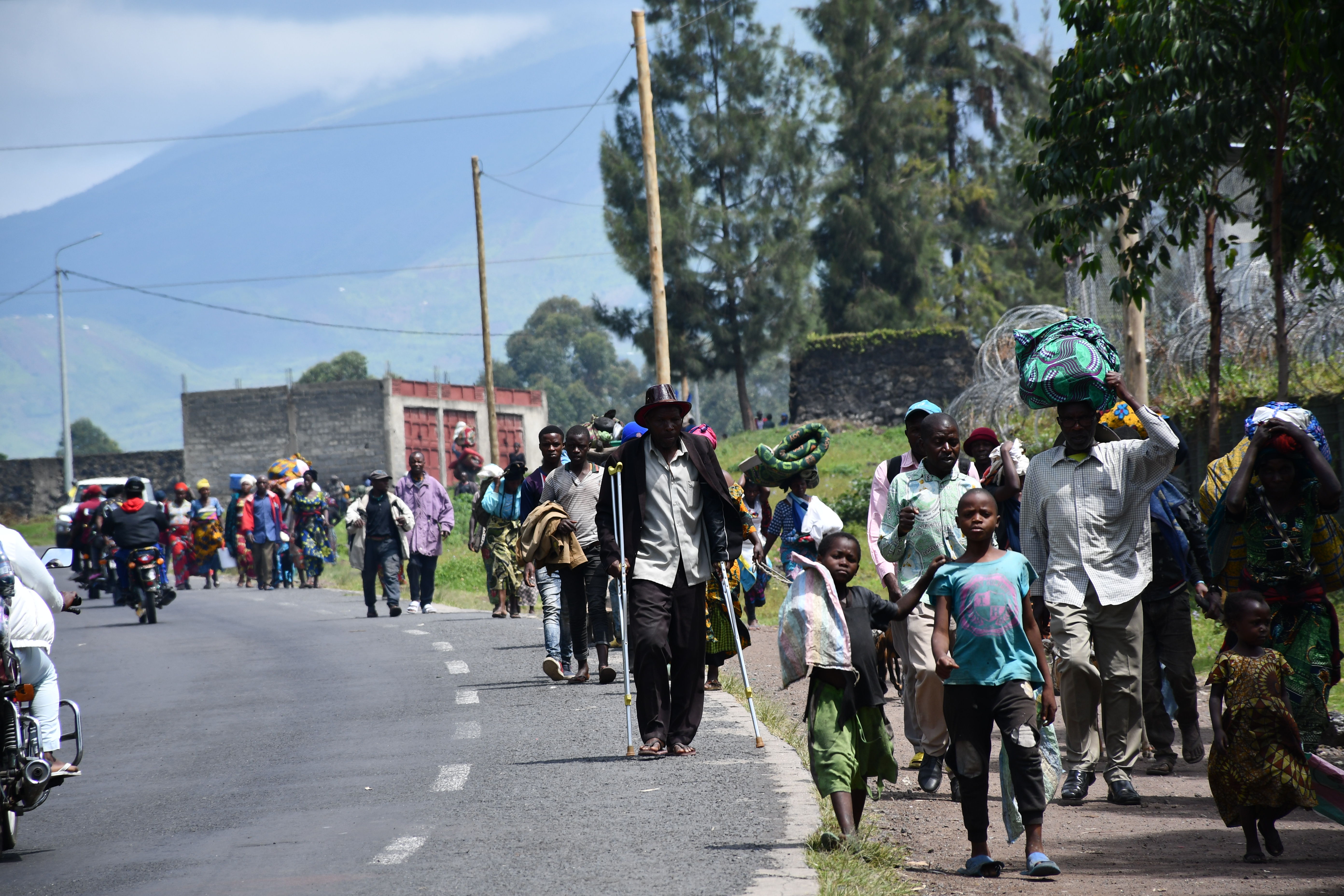 Rebel movement M23 gained ground in eastern Democratic Republic of Congo on Saturday. Kinshasa accused Rwanda of involvement. The UN mission raised the alert level of its troops to support Congolese forces.
M23 is a former Tutsi rebel group that took up arms again last year. According to residents, the rebels control Kiwanja and Rutshuru centre. Those are two villages along a strategically important road linking Goma, the capital of North Kivu province, with towns to the north and with Uganda.
Four Blue Helmets got injured near Kiwanja: two by mortar fire and two by light weapons. There were also reportedly three civilian deaths. The rebels have also been spotted in Rugari, some 30 kilometres from Goma.
Support from Rwanda
Congolese President Félix Tshisekedi chaired a meeting of the Supreme Defence Council to assess the situation. According to the council, the M23 rebels are being supported by Rwanda. It asked the government to expel Rwanda's ambassador to Congo within 48 hours because of "the country's persistence in attacking the DRC".
"Massive material support of the Rwandan army has been observed arriving in recent days to support M23 terrorists with a view to a general offensive against Congolese army positions," said Congolese government spokesman Patrick Muyaya. "This criminal and terrorist adventure has once again caused the displacement of thousands of people."
Kinshasa has been accusing Kigali of supporting M23 for months. An unpublished United Nations report that AFP could see pointed to Rwanda's involvement in M23. This week, the US UN ambassador additionally mentioned "the assistance Rwandan defence forces provided to M23".
Rwanda denies the accusations and in turn accuses Congo of collaborating with FDLR rebels, a Rwandan Hutu rebel group some members of which are implicated in the 1994 genocide of Tutsis in Rwanda.
Belgian Foreign Minister Lahbib announced via twitter that she had a phone conversation with her Congolese counterpart about the "very worrying escalation" in eastern Congo. "Belgium calls for an immediate cessation of fighting and respect for the territorial integrity of the DRC," she stressed.
#FlandersNewsService |People displaced by ongoing clashes between Democratic Republic of Congo (DRC) government troops and rebels on the outskirts of Goma, in the eastern province of North Kivu, Oct. 28, 2022. © BELGA PHOTO ZANEM NETY ZAIDI