Rally held for Belgian aid worker Olivier Vandecasteele, detained in isolation in Iran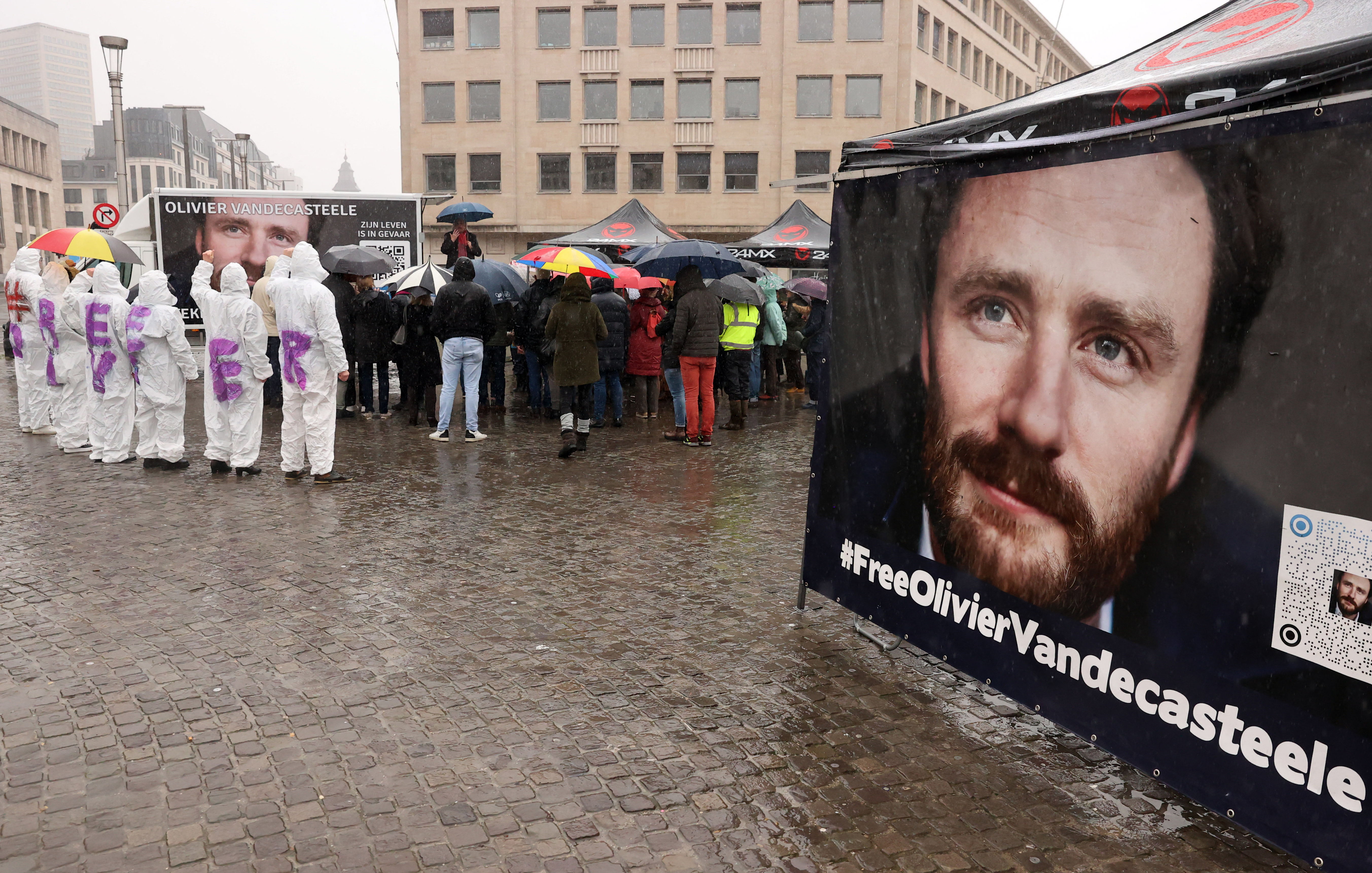 A few dozen relatives and supporters of Olivier Vandecasteele gathered on Sunday at Place de l'Albertine in Brussels to demand Iran immediate releases the Belgian humanitarian worker. Vandecasteele has been held in an Iranian cell since 24 February 2022, in "complete isolation in a windowless basement cell."
"We are here today to give Olivier a voice. To say out loud that his life is in danger. To remind Belgium that it cannot turn its back on an innocent Belgian and that it must do everything possible to free Olivier from the hell in which he finds himself," said one of his friends at the rally.
Olivier Vandecasteele was sentenced earlier this year to 28 years in prison on unclear charges without a fair trial. Held in total isolation, he suffers from serious health problems, without access to a lawyer of his choice. He started a hunger strike five weeks ago.
Today's Christmas Day rally aims to raise awareness of his situation once again. The demonstrators, supported by Amnesty International, hope that Belgium can reach an agreement with Iran to allow the transfer of detainees to Belgium. A prisoner exchange treaty has for now been suspended by the Constitutional Court.
© PHOTO François WALSCHAERTS / AFP