Radicalised youth planned to assassinate Bart De Wever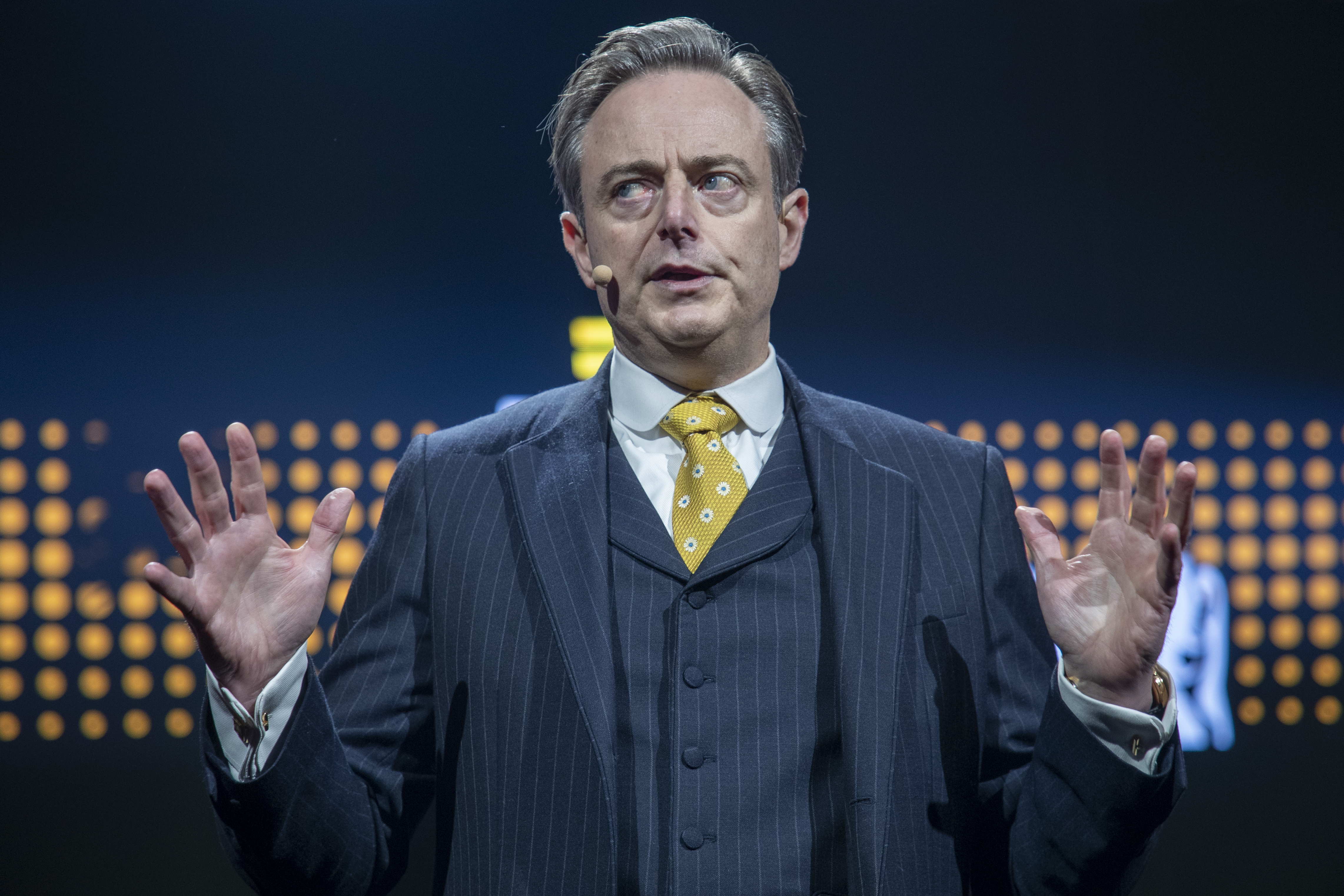 The radicalised young people arrested on Monday as part of a terror investigation in Brussels, Antwerp and Eupen wanted to assassinate politician Bart De Wever and attack police stations. This was reported in the Mediahuis newspapers on Friday.
Investigators had been watching the suspects for some time because they were said to be rapidly radicalising. Not only did they have plans to attack police stations, but they also wanted to kill the N-VA president and mayor of Antwerp, Bart De Wever. One of the motives was the ban on headscarves in Antwerp, where public servants are not allowed to wear visible religious signs.
The federal prosecutor's office confirmed that the Antwerp branch of the terrorist group had made plans to kill De Wever. "De Wever's name did indeed come up in the Antwerp investigation," said Eric Van der Sypt, the federal prosecutor's office spokesperson. "But it's not as if a day and an hour had been set. It wasn't that concrete".
Series of threats
This is not the first time De Wever, a controversial figure in Belgian politics, has been targeted. In 2012, an angry voter left a severed pig's head in the driveway of his home. Three years later, in 2015, he received police protection for the first time when a terrorist cell was dismantled in Verviers. Surveillance cameras were also installed around his home in Antwerp.
In 2017, an axe was thrown through his window in the middle of the night. The same year and in 2020, De Wever also received letters containing powder, which turned out not to be dangerous. ​
More recently, Operation Sky, in which Dutch, French and Belgian judicial authorities cracked the Sky ECC criminal communication network, provided investigators with information about how drug criminals were planning attacks on "high-value targets" such as De Wever. As a result, he was again given police protection, with a police car parked outside his door day and night. "If you go against the interests of billionaires, you might have to expect consequences," De Wever said.
He has not yet commented on the news of another planned attempt on his life. "This is a judicial matter on which we cannot comment at all," his spokesperson said.
#FlandersNewsService | N-VA chairman Bart De Wever delivers a speech at the traditional new year's reception of Flemish nationalist party N-VA, in Mechelen, Saturday 14 January 2023.
© BELGA PHOTO NICOLAS MAETERLINCK