Qatargate: Panzeri to help Belgian authorities in exchange for reduced sentence
17 January 2023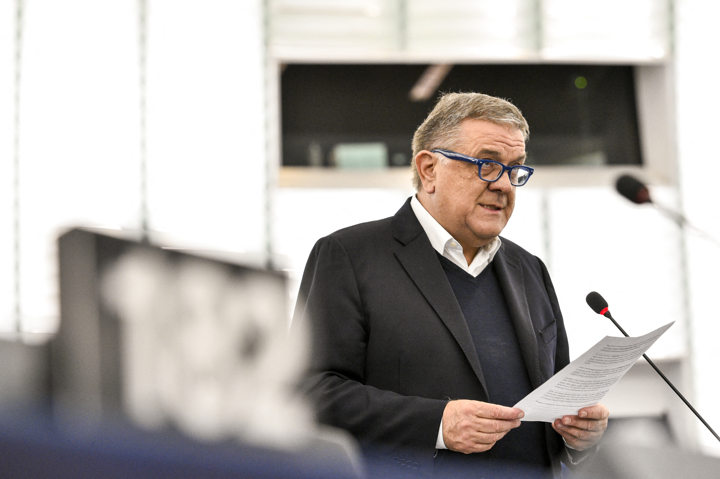 Pier Antonio Panzeri has decided to aid authorities in the 'Qatargate' investigation into corruption in the European Parliament, reported the Belgian prosecutor's office on Tuesday. The former MEP must now make "substantial, revealing, truthful and complete statements" about his own role in the dossier and that of the other persons involved.
"One of the important protagonists in this case, Pier Panzeri, assisted by his lawyers, has signed a memorandum with the federal prosecutor under articles 216/1 to 216/8 of the Code of Criminal Procedure," the federal prosecutor's office said. This legislation allows an individual to reduce or avoid a sentence by collaborating and sharing information with Belgian authorities.
Panzeri will have to share information about his modus operandi, financial arrangements with other countries, financial constructions and their stakeholders, ​ and the involvement of other individuals, including the persons he admits to having bribed. 
"Under the memorandum signed today, a limited sentence is provided for Pier Panzeri. The punishment includes imprisonment, a fine and the confiscation of all assets acquired, currently estimated at one million euros," the federal prosecutor's office continued. According to judicial sources, Panzeri will receive a prison sentence of five years, of which four years will be suspended.
Panzeri was charged on 10 December 2022 with participating in a criminal organisation as a leader, money laundering and active and passive corruption. He had been placed under arrest and on 14 December, his pre-trial detention was extended for one month. Panzeri had originally appealed against this but withdrew that appeal on Tuesday morning. 
© Marc Dossmann / EUROPEAN UNION / AFP