Qatargate: MEP Eva Kaili's preventive detention extended by one month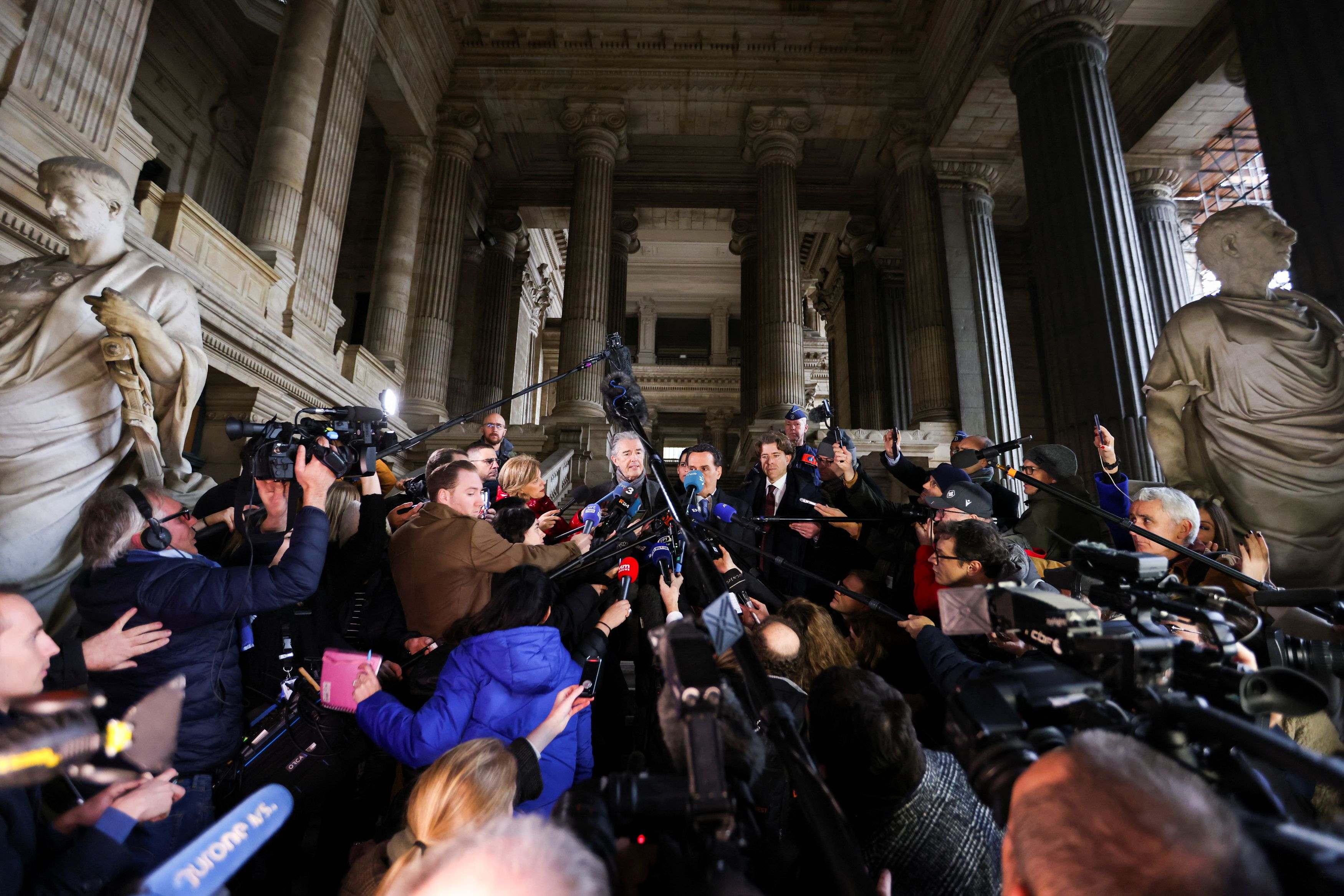 The pre-council chamber of the Tribunal of First Instance in Brussels decided this Thursday, 22 December, to extend Greek MEP Eva Kaili's preventive detention by one month, the Belgian Federal prosecutor's office said. The former vice-president of the European Parliament is suspected of having been corrupted by Qatar and Morocco to influence the economic and political decisions of the European Parliament. Her lawyers say she is innocent.
Kaili has the possibility to appeal this decision within 24 hours. If this is the case, she will have to appear within 15 days before the Indictment Chamber at the Brussels Court of Appeal.
Kaili's lawyers, André Risopoulos and Michalis Dimitrakopoulos, asked that their client be able to carry out this preventive detention at home under the modality of the electronic bracelet. They had declared that the former MEP was actively collaborating in the investigation and that she was innocent in this case. "She disputes any corruption on her part," commented Risopoulos.
The Brussels Council Chamber has already extended, on 14 December, the preventive detention of other defendants in the case: Francesco Giorgi, Kaili's companion; former European deputy Pier Antonio Panzeri; and Nicolo Figa-Talamanca. The Federal Prosecutor's Office nevertheless appealed the decision with regard to the latter. Therefore, Talamanca remains in detention pending the decision of the indictment chamber on this appeal.
Six people were arrested in this investigation by the federal judicial police, led by the examining magistrate Michel Claise. 
In addition to Kaili, recently dismissed from her post, and her companion, Giorgi, parliamentary assistant, there is also the Italian Pier-Antonio Panzeri, former S&D deputy to the European Parliament and director of the NGO Fight Impunity, as well as Talamanca, director of the NGO No Peace Without Justice. All four are charged and under arrest warrant. 
Luca Visentini, general secretary of the International Trade Union Confederation, is among those arrested. He was released on conditions. On Tuesday, he admitted receiving a cash payment from the NGO Fight Impunity, but denied any illegal practice.
In this investigation, which has been open for several months, the police suspect Qatar and Morocco of influencing the economic and political decisions of the European Parliament. These States would have paid large sums of money or offered gifts of great value to third parties having a significant political or strategic position within the European Parliament.
(VIV)
Eva Kaili's lawyers Andre Risopoulos (L) and Michalis Dimitrakopoulos (C) talk to the press at the Palace of Justice in Brussels on December 22, 2022 ©BELGA PHOTO (JOHN THYS / AFP)