Qatargate: Brussels council chamber extends pre-trial detention of Eva Kaili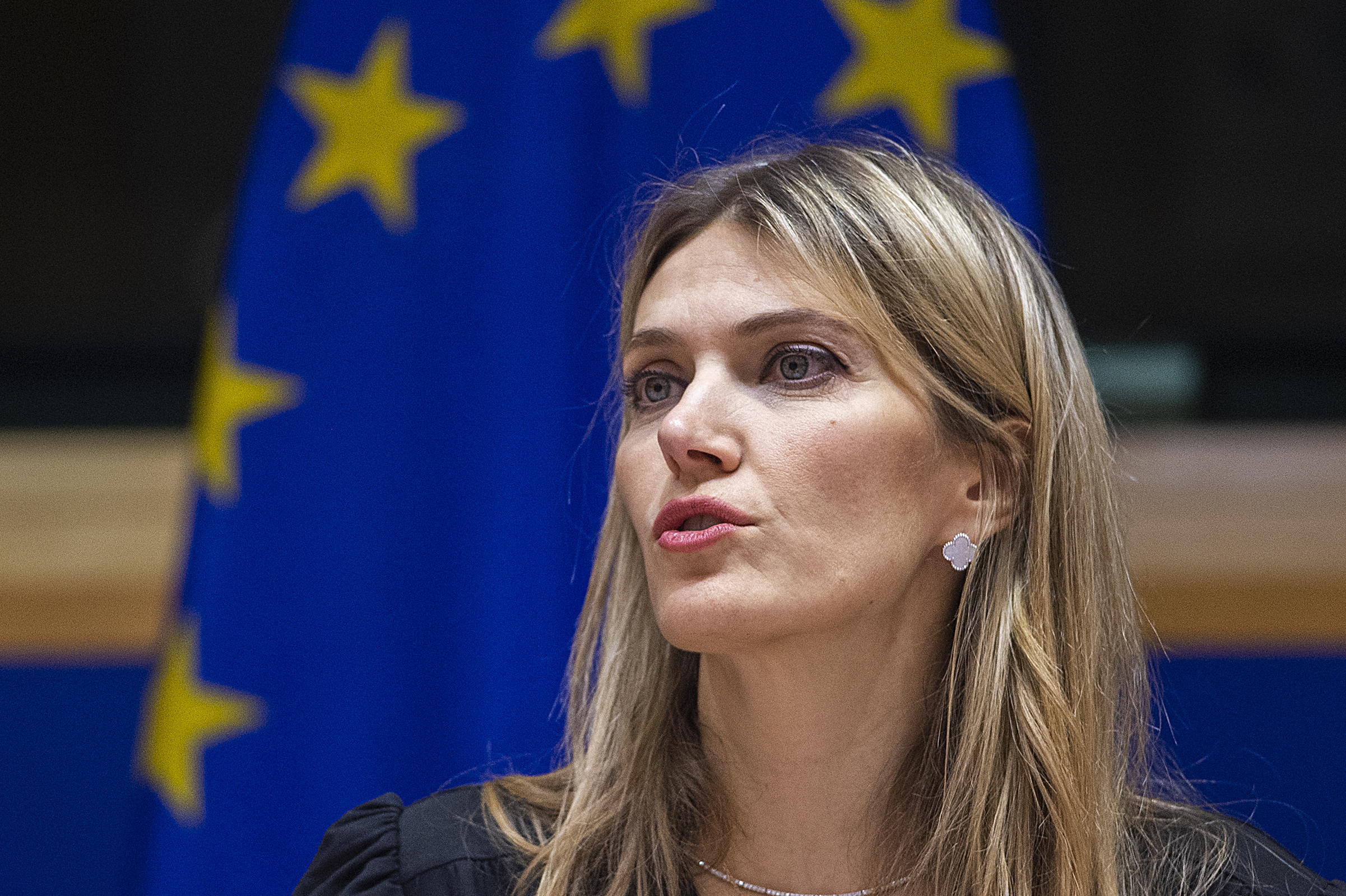 Eva Kaili, the former Greek vice-president of the European Parliament, will remain in jail for at least another month, ruled the Brussels council chamber on Thursday. Her lawyers had asked for Kaili to be released on conditions, or at least put her under electronic surveillance, but the council chamber disagreed.
Eva Kaili was arrested on 9 December, along with former Italian MEP Pier Antonio Panzeri, his right-hand man and Kaili's partner Francesco Giorgi, Brussels-Italian lobbyist Nicolo Figa-Talamanca, Kaili's father, and trade unionist Luca Visentini. The latter two were released after questioning, but Giorgi, Kaili, Panzeri, and Figa-Talamanca were placed under arrest warrants and are still in pre-trial detention.
Lawyers André Risopoulos and Michalis Dimitrakopoulos claim that the arrest of Eva Kaili was not necessary for the trial and that she is currently undergoing the harshest treatment of all suspects, although she played the smallest role.
"Ms Kaili maintains that she is innocent," both lawyers said. "She never allowed herself to be bribed, she never laundered money or anything else, she never got involved with any criminal organisation. She never collaborated with Mr Panzeri. We have several elements in the file that allow us to substantiate that."
The lawyers also complained about the condition of the cells of the Federal Judicial Police. "Although it was cold there, and she had to shed her coat, she was not given a second blanket. Although she had her period, she was not allowed to wash, and the light stayed on all the time so she could not sleep. These are torture practices that are not acceptable in Europe," Dimitrakopoulos said earlier on Thursday.
The defence now has 24 hours to appeal the decision. If it does so, Eva Kaili must appear before the indictment chamber within 15 days.
Kaili's arrest is part of Qatargate, an investigation by the federal prosecutor's office into attempts by Gulf state Qatar and Morocco to influence economic and political decision-making in the European Parliament. Both countries allegedly tried to influence European Parliament decisions and resolutions through Pier Antonio Panzeri and his non-profit organisation Fight Impunity.
© Eric VIDAL / EUROPEAN PARLIAMENT / AFP