Putin's State of the Nation: nukes and pedophiles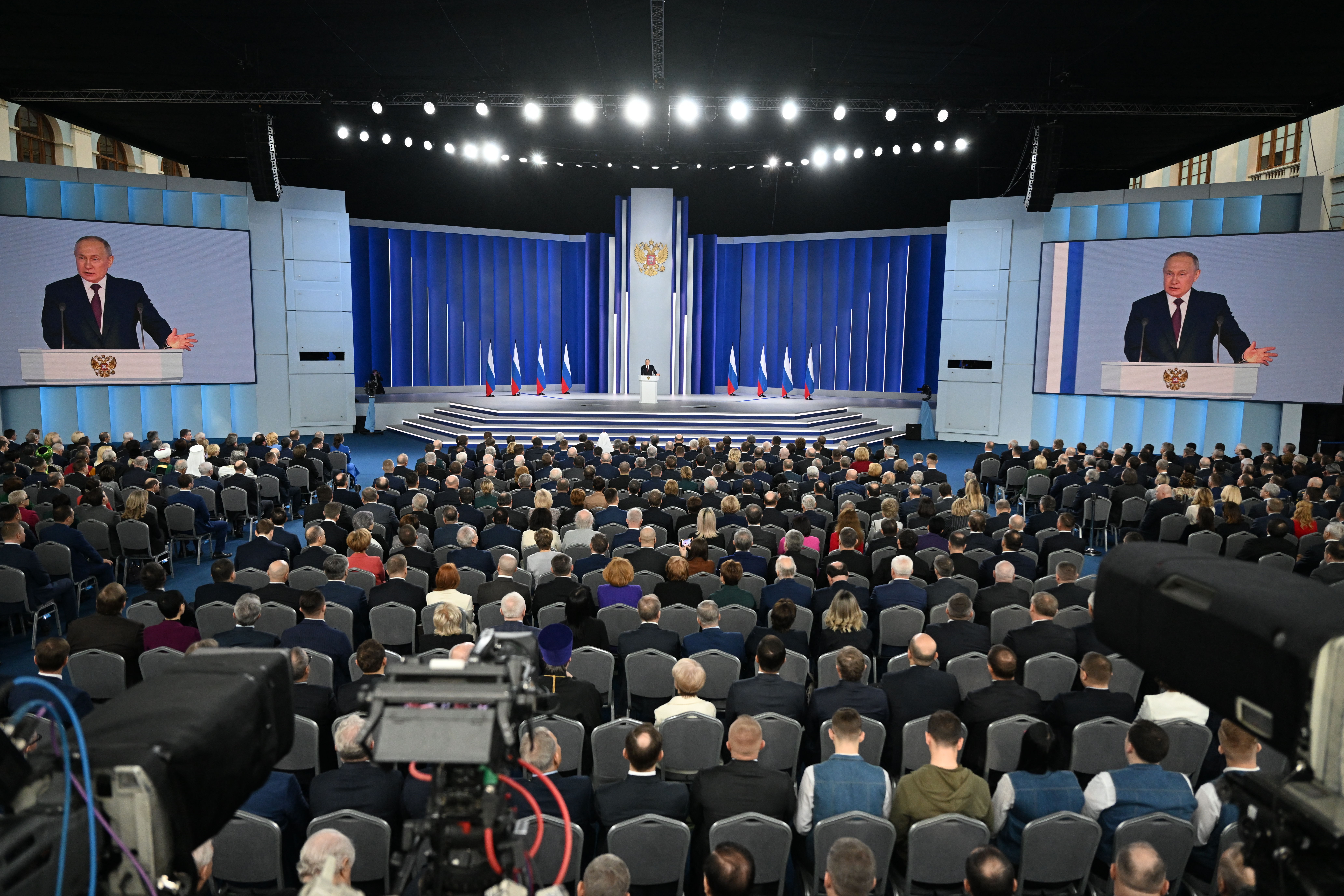 In his long-awaited State of the Nation address, Russian President Vladimir Putin once again blamed Ukraine and the West for the war. At the end of his speech, he announced that Russia has suspended its participation in the 'new START' nuclear disarmament treaty with the United States. ​ The Russian Federation and the United States signed that nuclear disarmament treaty in 2002. It is not a withdrawal but a suspension, according to Putin. Russia wants to be ready to test nuclear weapons if the US does so first.
He promised to continue his "special military operation" in Ukraine. "To ensure the security of our country, to remove the threats of a neo-Nazi regime that has existed in Ukraine since the 2014 coup, it has been decided to carry out a special military operation. And we are going to achieve step by step, carefully and methodically, the objectives ahead of us."
Putin also announced a modernisation of the Russian army. "91.3 per cent of Russia's nuclear deterrents are now equipped with the latest systems," he said. "Now - taking into account our accumulated experience - we must achieve such a high level of quality in all parts of the armed forces." ​ However, international observers say the Russian army has serious problems, especially with its military equipment.
Pedophile West
Putin accused the West of using the war in Ukraine to "finish off" Russia and be responsible for the escalation. "The elites of the West make no secret of their goal: to inflict a strategic defeat on Russia, this means to finish with us once and for all," he said.
The president also claimed that the West is making paedophilia "the norm". "Look what they do to their own people: the destruction of families, of cultural and national identities, the perversion and abuse of children up to and including paedophilia are declared the norm (...). And priests are obliged to bless marriages between homosexuals," he said in his speech.
Russian President Vladimir Putin delivers his annual state of the nation address at the Gostiny Dvor conference centre in central Moscow on February 21, 2023. © BELGA PHOTO BEDNYAKOV