Pupils set out policy demands in Flemish Parliament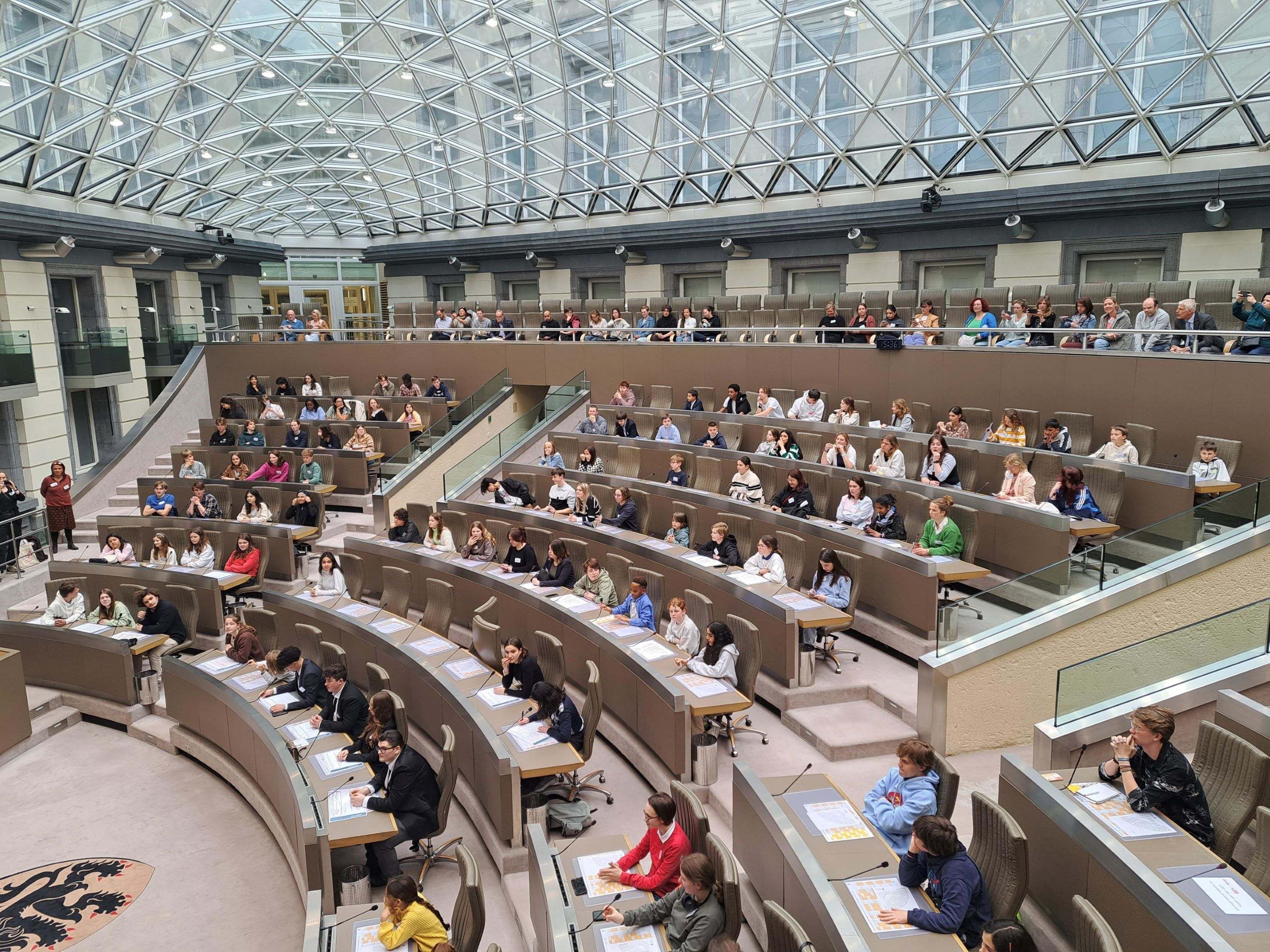 More than 100 pupils debated policy recommendations for the future government of Flanders at the Flemish Parliament in Brussels on Monday. Their recommendations will be included in a 2024 memorandum.
Ahead of the visit to the parliament, 130 parents, 764 pupils and 6,600 teaching professionals from the GO! education network took part in an online survey, before 120 pupils were chosen to act as ambassadors. They discussed their policy recommendations in five regional sessions to decide what would be included in the GO! memorandum.
The debates covered a range of topics, including care at school, content of teaching, school trips and meals.
"Students are calling for distance learning to be introduced, they want customised teaching and support based on equal opportunities, they advocate flexible learning pathways and want teachers to be guided throughout their careers," said GO! spokesperson Nathalie Jennes. "They want schools with better sports infrastructure that is also open after school hours. They also support a maximum cost [of required equipment] in secondary school and are calling for a policy on the purchase of laptops in schools."
To conclude the debates, pupils held a vote in the plenary hall on 12 specific policy recommendations to the future Flemish government. The recommendations will be incorporated in the final GO! education memorandum, to be published in 2024.
#FlandersNewsService | ​ Pupils debate education policy recommendations in the Flemish Parliament in Brussels, 17 April 2023 © BELGA PHOTO TIMON RAMBOER