Princess Maria Laura of Belgium and William Isvy said "yes"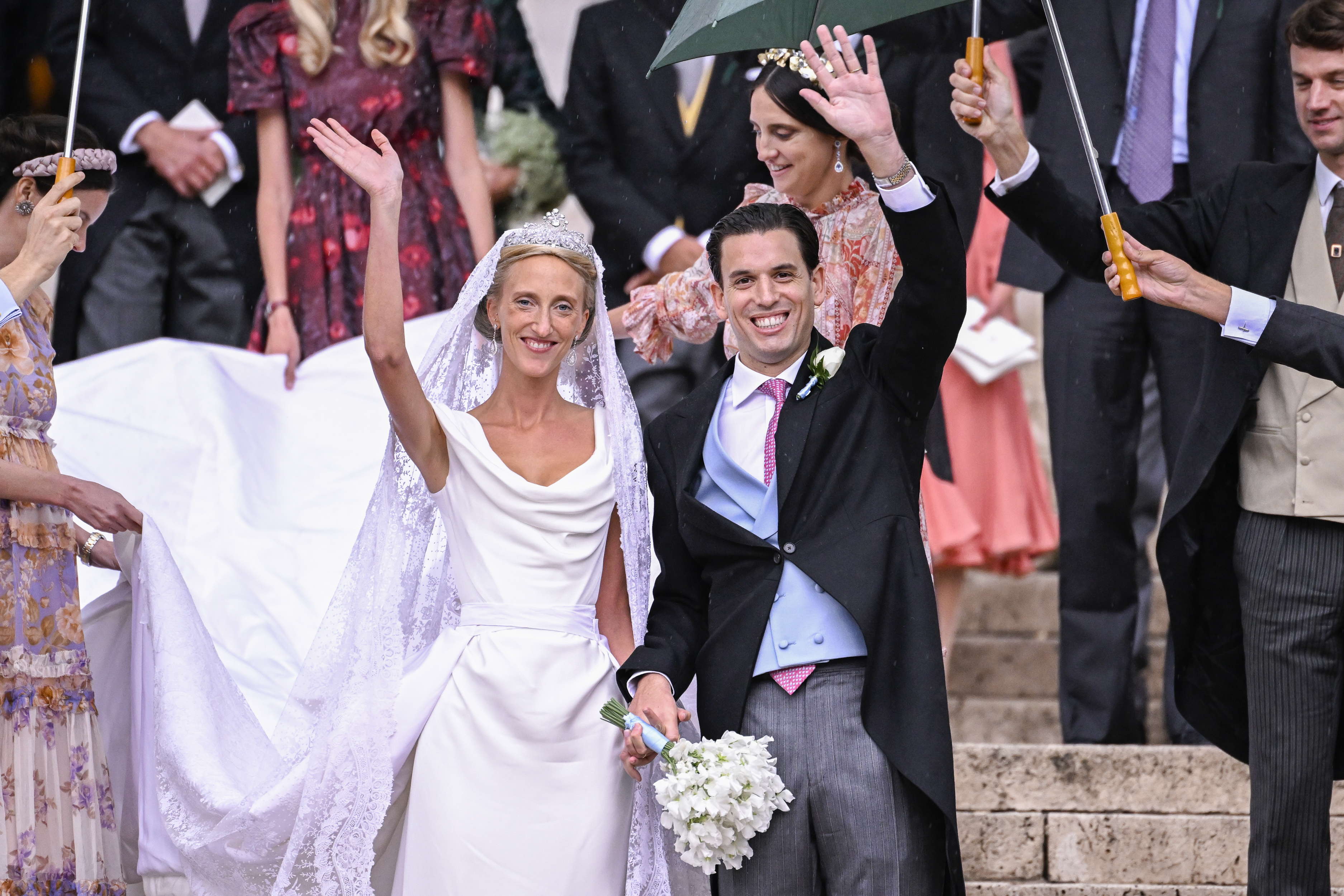 Princess Maria Laura of Belgium and her fiancé William Isvy said yes on Saturday 10 September in Brussels. The religious ceremony was slightly modified after the announcement of the death of the British queen Elizabeth II. A moment of prayer and reflection was thus dedicated to her. 
The civil wedding took place in a small committee and without media coverage at Brussels City Hall, before a grand ceremony at the Cathedral of Saints-Michel-et-Gudule in the presence of more than 500 guests, including the Belgian royal family at the large complete.
"Princess Maria Laura's parents, Princess Astrid and Prince Lorenz, were the first members of the royal family to celebrate their civil marriage at City Hall. Today, their daughter is somehow following in their footsteps," said Herve Verhoosel, spokesperson for Princess Maria Laura.
Fashion
Princess Maria Laura wore a Gucci dress for the civil wedding. She then donned a silk dress signed by British designer Vivienne Westwood, with a four-meter-long train, for the religious wedding planned in the Cathedral of Saints Michael and Gudule. The princess also wore a tiara from the House of Savoy Aosta.
Verhoosel said that the bride's Vivienne Westwood gown has "great historical influence" in its design. "The corset and neckline are inspired by fashionable women of the 18th century and the fabric that drapes over the shoulders, drapes and falls from the hip is reminiscent of ancient Greek statues," Verhoosel added.
Christian and Jewish faith
The religious service was celebrated by the Archbishop of Mechelen-Brussels, Jozef de Kesel, and accompanied by the Currende ensemble, conducted by Erik Van Nevel, and by the Brusselse Regency Singers, conducted by Emmanuel Rubinlicht. 
They interpreted both Christian and Jewish pieces, William Isvy being of the Jewish faith. The first reading came from Genesis and evoked the creation of heaven and earth, while the story of the Wedding at Cana, taken from the Gospel according to John, was chosen for the Gospel.
The bride and groom were surrounded by five witnesses: Elisabetta of Belgium, Ferdinand Brunet, Astrid and Joseph von Liechtenstein and Olympia Napoleon-Bonaparte.
The ceremony lasted about half an hour. Alongside Astrid, Lorenz and their children were King Albert and Queen Paola, King Philippe and Queen Mathilde, Prince Laurent and his wife Claire, and Princess Delphine.
At the end of the ceremony, the couple greeted the crowd who came to congratulate them and posed for the photographers present. The newlyweds also exchanged a kiss on the cheek.
The couple left the scene in a 1961 Porsche 356B Roadster, a model of which only 724 were produced, escorted by Brussels police on Harley-Davidson Electra Glide motorcycles.
(VIV)
#FlandersNewsService
© BELGA PHOTO (LAURIE DIEFFEMBACQ)