Prince Laurent accused of blackmailing Libyan official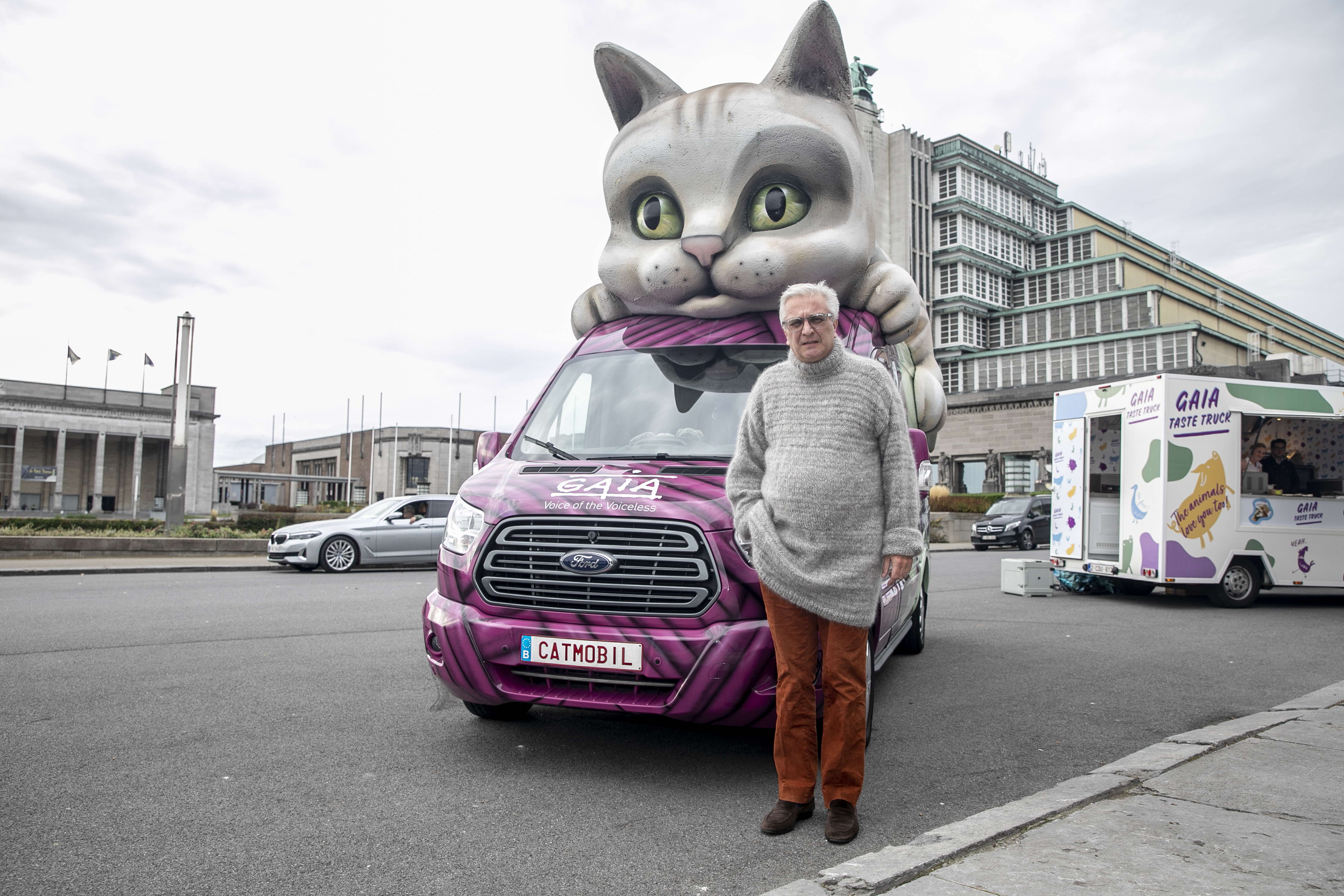 The Chairman of the Libyan Investment Authority (LIA), Ali Mahmoud Hassan, has accused Belgium's Prince Laurent of blackmailing him in a failed attempt to recover €50 million Laurent claims he is owed by the Libyan Ministry for Agriculture.
In a statement, Hassan claimed that Laurent "used his influence and directed his country's authorities to issue an order to arrest me," adding that neither he nor the LIA had anything to do "with the alleged debts.''
Hassan also drew attention to the "damage he and his family had suffered from these threats, and the subsequent measures taken by the Belgian authorities that came in the context of implementing the threats."
A sordid affair
The origin of this story lies in a multimillion euro project agreed in 2008 between Laurent and the Libyan authorities with the goal of reforesting desertified regions of inland Libya. The project collapsed with the outbreak of the Libyan civil war in 2011.
Laurent claims to still be owed €50 million for the project, and has repeatedly suggested this fee was personally promised to him by Muammar Gaddafi, Libya's former leader.
Over the last decade, Laurent has put enormous pressure on the Belgian Government to acquire this money on his behalf. In 2021, Belgium submitted an official request, which was eventually rejected, to the United Nations Security Council (UNSC) sanctions committee to grant Prince Laurent access to some of €15 billion of Libya's sovereign wealth currently frozen in Euroclear, a Brussels-based bank, given that Libya has been under international sanctions since 2011.
According to Politico, Laurent is "furious" that Libyan money currently frozen in Belgian accounts cannot be used to pay what he believes he is owed — a fury compounded by the fact that, since 2011, Belgium has illegally permitted hundreds of millions of euros in interest payments and stock dividends connected to the frozen accounts to flow out to various unknown recipients.
In a further twist, earlier this year a Belgian judge issued a warrant for Hassan's arrest in connection with €2 billion which allegedly 'vanished' from Euroclear's accounts.
In his statement, Hassan accused the Prince of practising "extortion" in order to access the desired funds, and in particular accused Laurent of conspiring with international and Belgian judicial authorities in order to blackmail him.
"[Laurent] appealed to the Belgian authorities, who summoned me to interrogate me and handed me a criminal indictment," Hassan said. "They tried to use the Interpol office to blackmail the Libyan Investment Authority. I have received many threats for me to pay the [€50 million] sum to Prince Laurent so that the warrant against me is abandoned."
In November last year, Libyan Prime Minister Abdel-Hamid Dbaiba essentially accused Belgium of attempting to steal Libya's wealth.
"We have a problem with Brussels," he said. "They covet Libyan money in Belgium. I officially announce that the Belgian authorities are making a new attempt to seize Libyans' money."
Prince Laurent of Belgium, wearing a woolen jumper made of dog's hair he received earlier this week, poses for the photographer during the 30th anniversary of animal welfare organisation Gaia, Sunday 23 October 2022, in Brussels. © BELGA PHOTO HATIM KAGHAT