Prices of flats on Belgian coast rose sharply in 2021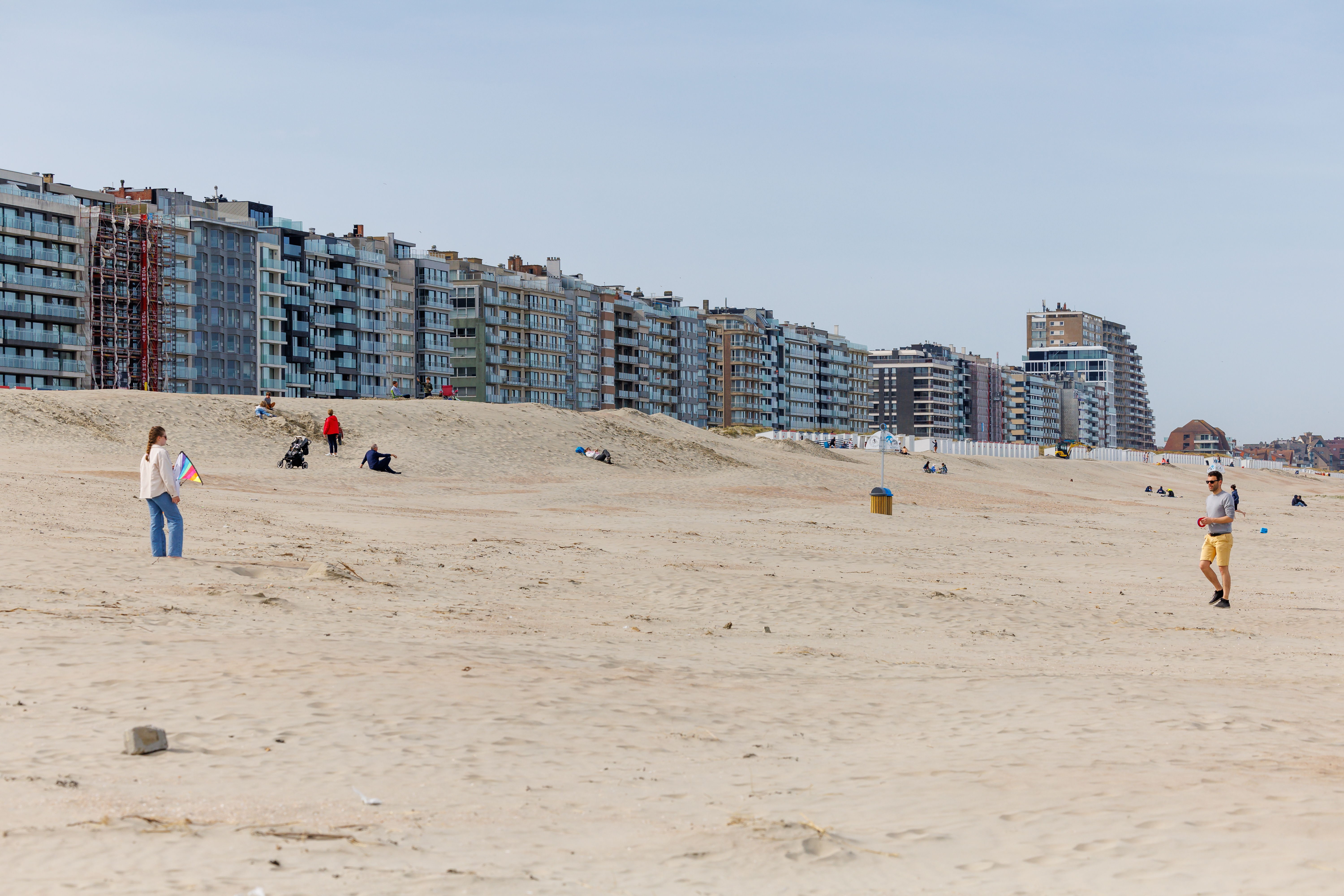 Buying property on the Belgian coast remains popular, especially on the beachfront. The number of transactions rose by 13.4% compared to 2020. The average price of a beachfront flat in 2021 was 365,956 euros (+13.6%). This was shown Wednesday by the new coastal barometer of Belgian notaries.
With an increase of 13.4%, the number of real estate transactions on the Belgian coast in 2021 was in line with those in Belgium (+14.3%) and Flanders (+14.7%). "Holidays in one's own country are increasingly a trend," says notary Bart Van Opstal. "Many buyers consider a purchase at the coast a safe investment."
The number of transactions rose the most last year in Ostend (+23.8%) and Nieuwpoort (+18.7%), the least in Westende (+6.8%). In Bredene there was a decrease of 3.8%. In terms of market share, Oostende and Knokke remained the leaders with 18.7% and 16.5% respectively. Zeebrugge had the smallest market share with 1.9%.
The average price for a flat on the coast in 2021 was 302,225 euros, an increase of 7.5% compared to 2020, with the largest increase recorded in Westende. Nevertheless, Westende remains the cheapest town to buy a coastal flat. Not surprisingly, Knokke remained the most expensive municipality in 2021 with an average price of 589,022 euros (+3%).
The average price of a beachfront apartment rose in 2021 by no less than 13.6%, to 365,956 euros. Beachfront property was cheapest in De Panne with 229,857 euros (+8.6%), and most expensive in Knokke with just over 1 million euros (+15.7%).
(TOM)
Beachfront apartments in Nieuwpoort, Belgium. - © BELGA PHOTO KURT DESPLENTER