Price of eggs reaches record high in Belgium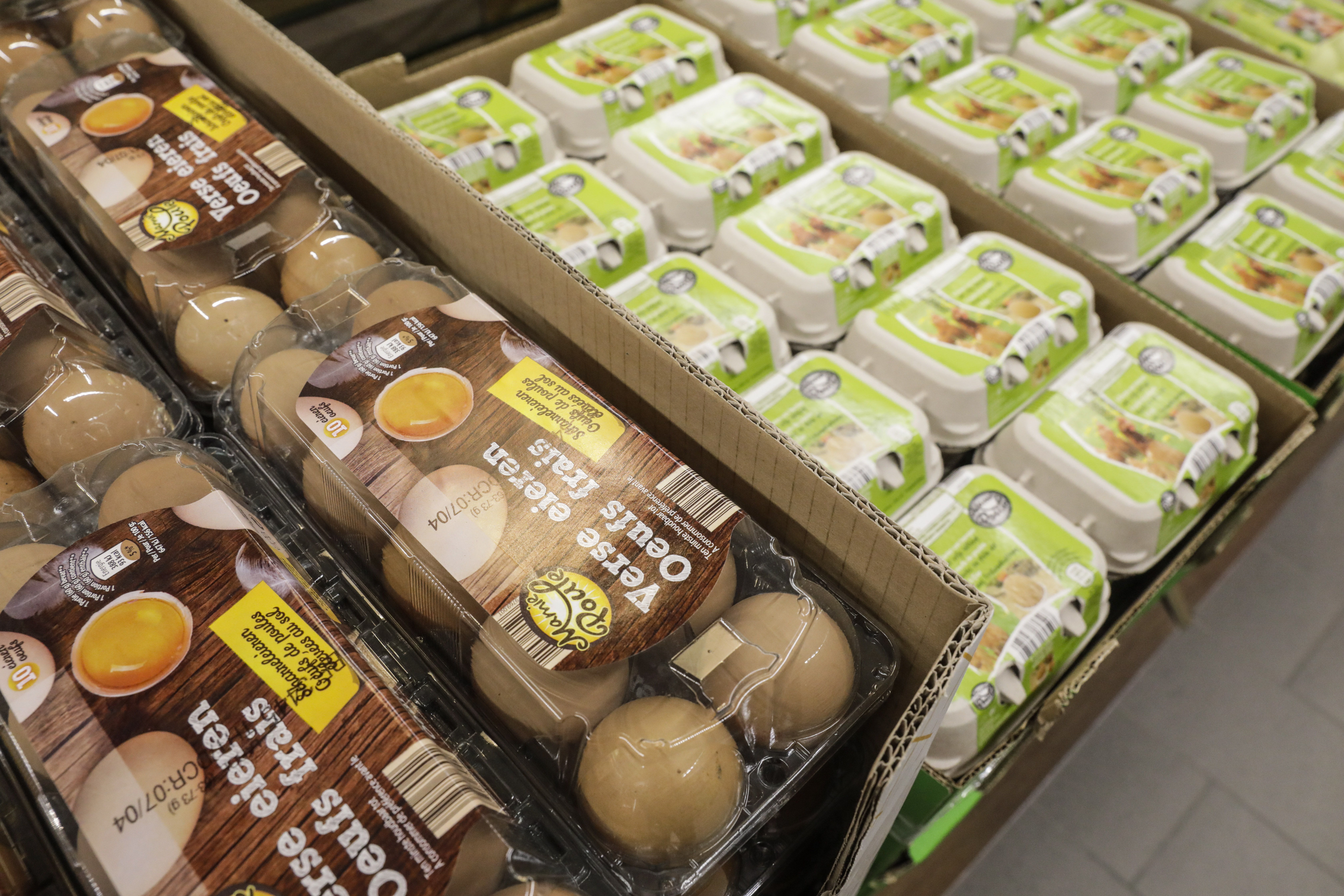 The price of eggs continues to hit new records in Belgium. Today, a poultry farmer gets 16.37 cents per egg. For one hundred brown free-range eggs, that represents a 47-cent increase in a week. By comparison, a year ago that farmer was getting just over 7 cents per egg.
The high price is a result of bird flu and record prices for energy and pet food, leaving many barns empty. This, combined with high demand and the run-up to Easter, is pushing the price to weekly records.
The sky-high price is bad news for food inflation because eggs are used in a lot of products. And agriculture expert Wouter Wytynck doesn't expect it to drop soon. "The price will probably remain high for a while. Demand and thus the price will only drop after Easter."
© BELGA PHOTO THIERRY ROGE