Price of Belgian fries up 97 per cent in less than 20 years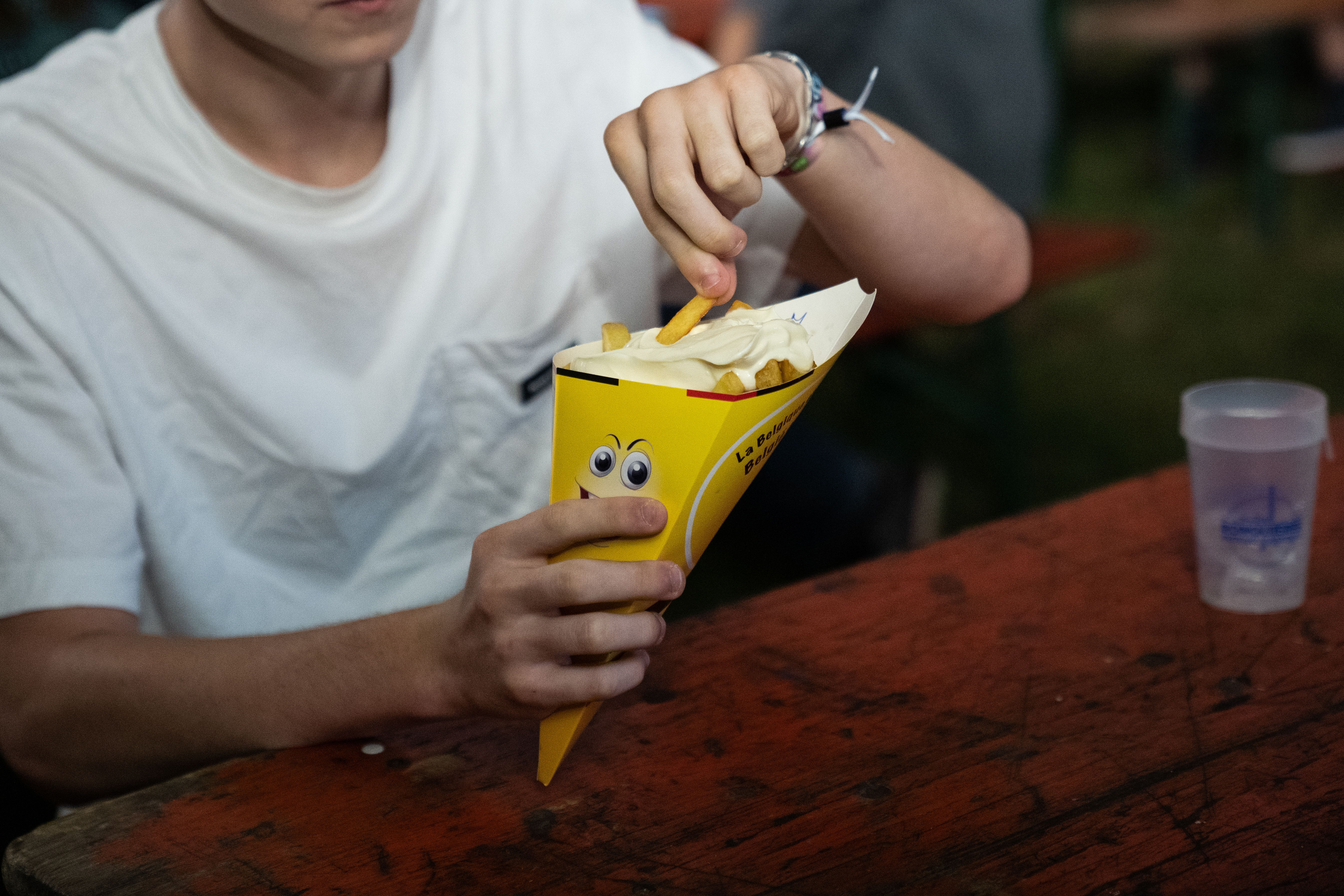 According to the Belgian statistics office Statbel, Belgian fries have become 13 per cent more expensive in the past year, the most substantial increase in the past 20 years. Furthermore, ordering gold-fried sticks at the local 'friterie' has become no less than 97 per cent more expensive in the past 18 years, De Standaard writes on Thursday.
Rising mayonnaise, potato, deep-frying fat, oil, snacks and energy prices mean we have to pay more and more for a trip to the traditional Belgian 'friterie'. Over the last 18 years, the average price of a packet of fries has increased by 97 per cent. By comparison, meat became "only" 59.2 per cent more expensive in the same period, fruit 40.3 per cent and wine 49.5 per cent.
'Raising prices may already be the only logical option when costs are rising, but it is tough,' president of the Belgian National Federation of Friturists Bernard Lefèvre told De Standaard. 'Cutting opening hours is the only valid alternative, as putting the fryer at a lower temperature is impossible, and using the fat or the oil for longer is irresponsible. Then again, smaller portions hardly impact costs, possibly resulting in dissatisfied customers. Although there is one consolation: it looks like the worst is gradually behind us', Lefèvre concluded.
© BELGA PHOTO JULIETTE BRUYNSEELS