Preferred route chosen for high-voltage Ventilus power line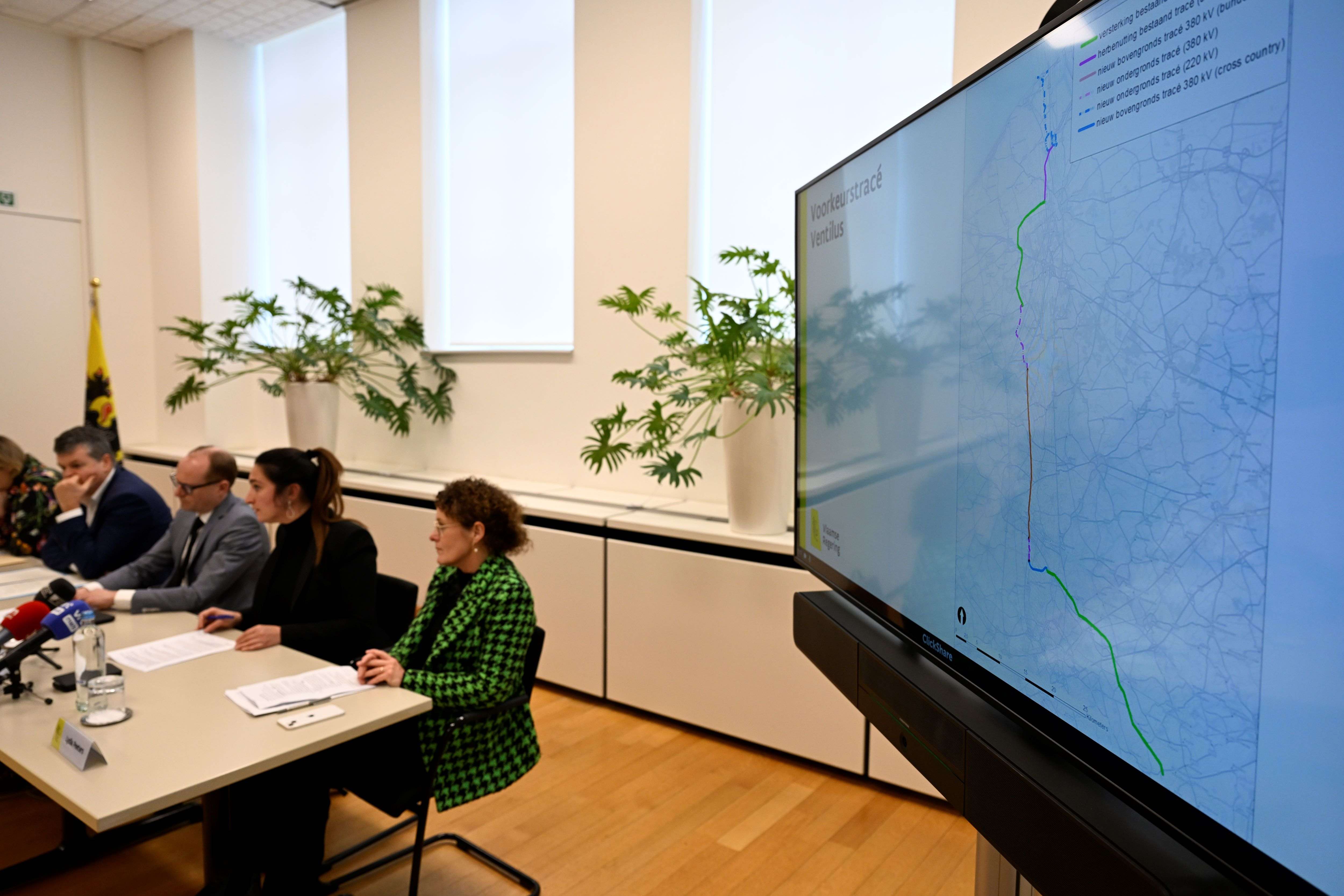 The Flemish government has chosen its preferred route for the Ventilus high-voltage power line, which will carry electricity from new offshore wind farms to an installation in West Flanders. 
Through connections to other grid projects, the aim is to create a network for transmitting renewable energy. However, there has been widespread disagreement between government, industry and residents on the exact route of the line and whether it should be above or below ground, with protests from those living in the affected area. In November, the appointed expert concluded that the only workable solution was for the line to be above ground. Ministers have now announced their chosen route from a shortlist of five proposals.
Like the four others, the preferred route will be largely above ground. It will come ashore underground in Zeebrugge and, to minimise disruption, will partly follow the route of the E403 motorway. Wherever possible, existing high-voltage lines will be reinforced. Around Torhout, south of Ostend, it will be placed underground for 10km to minimise disruption to local residents. The whole route is 73km long, including 20km of new connections. 
"Nobody likes this decision, but leaving people in uncertainty any longer was not an option"
"Nobody likes this decision, but leaving people in uncertainty any longer was not an option for me," said Flemish energy minister Zuhal Demir. "There has been long enough study in the meantime, and the issue must now move forward. For affected owners, we are asking the federal government for a comprehensive compensation scheme."
Vice-minister president Hilde Crevits, who is from Torhout, said: "Am I super happy? Of course not. I would have preferred, like the whole government, that we could realise Ventilus completely underground, but right now the experts say it cannot be done." 
There have been concerns about the possible public health risks of the electromagnetic field around an above-ground 380 kilovolt line. With today's decision, the Flemish government has also set new radiation standards. Long-term exposure to more than 0.4 microtesla must be avoided, and for acute exposure, the limit is 100 microtesla. "That is twice as strict as European legislation prescribes," Demir said.
The route will now go to public consultation, but a final decision is not expected until the next legislature.
#FlandersNewsService | The Flemish government press conference on the Ventilus energy project on Friday 31 March 2023 in Brussels © BELGA PHOTO LAURIE DIEFFEMBACQ