Port of Antwerp second largest import port Russian fuels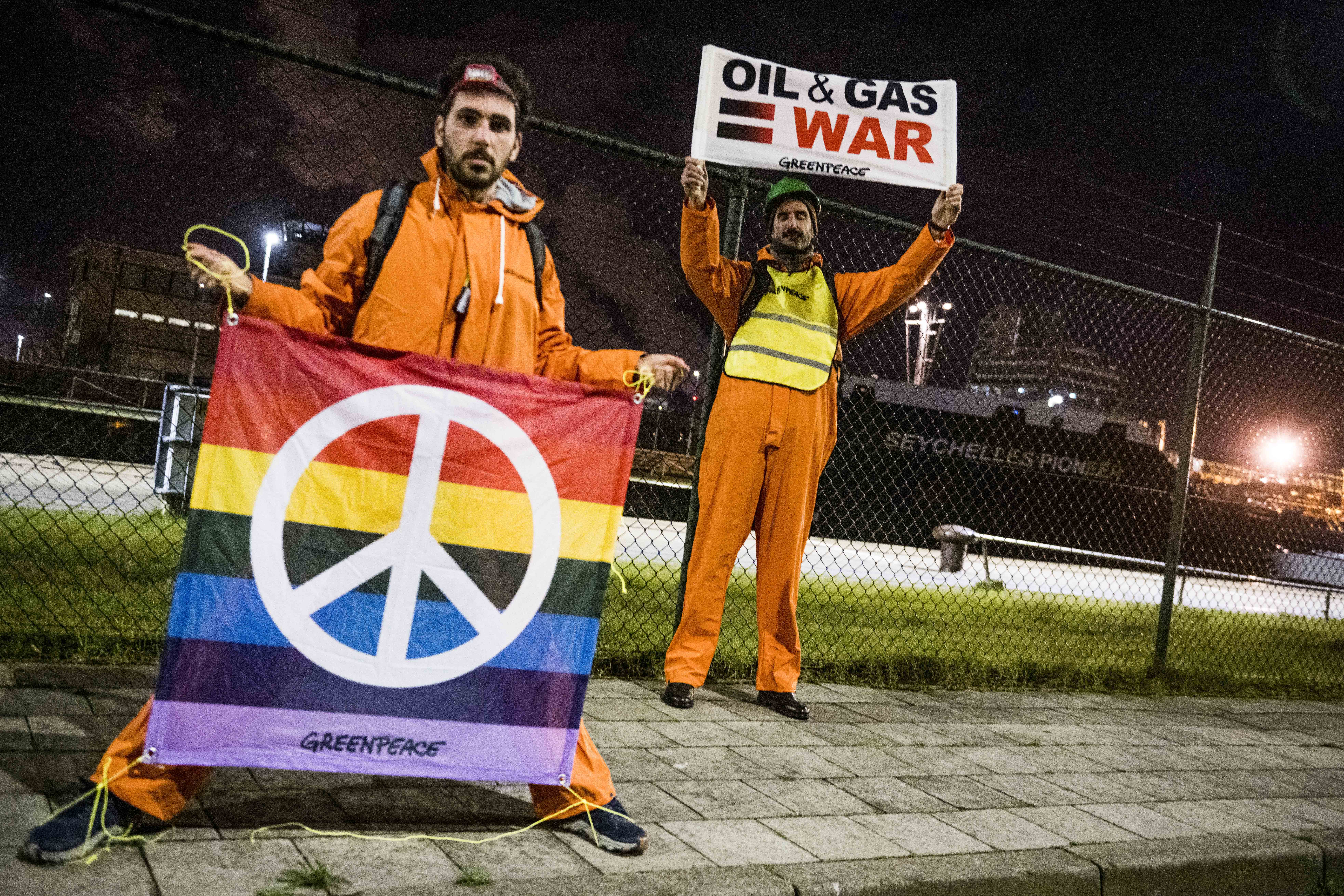 Belgium plays an important role in the distribution of Russian oil and gas. The ports of Antwerp-Zeebrugge, which recently merged, have been the world's largest import port for Russian fossil fuels in the past two months. This was revealed by a new report by CREA, the Centre for Research on Energy and Clean Air.
CREA's analysis shows that since the start of the war in Ukraine, Belgium is the seventh largest importer of fossil fuels from Russia worldwide. The port of Antwerp-Zeebrugge is the second largest import port. They ship the fuels to countries outside Europe. ​
​Revenue from fossil fuel exports is a major part of funding the Russian military and their atrocities against Ukraine. 
Joeri Thijs of Greenpeace Belgium reacts sharply to the figures:
"Both the import and the transhipment to third countries must stop. As long as we do not seriously restrict our imports of Russian oil and gas, our country risks complicity in Putin's war crimes."
On the night of 9-10 April, Greenpeace already blocked a tanker carrying Russian oil in the port of Antwerp. Now that the CREA figures show how big the Belgian role in the export of Russian fuels is, Greenpeace is planning an action via social media to remind politicians of their responsibility. The environmental organisation is also calling on the Belgian authorities to provide an emergency plan to save on oil and gas. 
 "Our dependence on fossil fuels is fuelling wars and the climate crisis and saddling us with ever-higher energy prices. It would be irresponsible to simply shift our imports of Russian fossil fuel to, for example, more oil from Saudi Arabia or polluting shale gas from the US," says Thijs. "If our governments cannot take drastic energy-saving measures in times of war, climate and energy crisis, then when can they?"
© BELGA PHOTO (JASPER JACOBS) Protest action of Greenpeace environmental activists, blocking an oil tanker carrying Russian oil in the Antwerp harbour.